If You're Not Using HubSpot's Operations Hub Now, You Will Be Soon
A lot has been written about marketing operations, sales operations and even the newest child in the ops family, revenue operations. As marketing and sales execution gets more complex, and as more technology emerges for marketing and sales, the operations role is becoming critically important as a driver for successful results.
Because of this newfound complexity, these roles need tools, automation and technology. Before you can even generate your first lead, you need to understand your data. It has to be synced and clean. You need to know what tools hook up to other tools and technology. All of your technology, processes and workflows have to be running correctly 100% of the time.
HubSpot's new Operations Hub provides the needed technical support and central control center for managing all of this technical stuff.
Here's why you'll want Operations Hub and why you'll need it immediately.
What Is Operations Hub And What Does It Do?
The short story is Operations Hub helps you connect your apps, syncs and cleans your customer data, and automates your business process. This product unites your company around a single source of truth and frees your operations team from reactive busywork.
Just to be clear, you don't need to have a marketing operations team or someone in your company with an operations title to use Operations Hub. Every client we work with has some type of data, data sync and automation challenges around getting their technologies to work together.
This new product has the potential to solve a host of technical challenges that tend to hold up lead generation, automated workflows and the movement of data from marketing automation tools to CRM tools. Operations Hub helps make all of that much easier.
If you're ready for a deep dive on HubSpot's Operations Hub, consider this from their Academy Team.
What exactly does Operations Hub do?
Data Sync
Data sync is a new, native way of connecting your business apps to HubSpot. With data sync, you can keep all of your HubSpot records in lockstep with the rest of your tech stack, freeing you from hours of spreadsheet exports and imports. With data sync, you can rest assured that your customer data is always consistent and up to date.
Instead of having to build your own integrations to sync your data, Operations Hub comes with built-in integrations. This includes some of the most popular and most requested integrations, like Google Contacts, MailChimp, Microsoft Dynamics and more.
Regardless of what technology you wrap around HubSpot, like ERP, billing apps or customer service tools, there is a good chance that the integrations are already done and ready to go. No custom code, just click and connect.
There are now 30 ready-to-go integrations; check out the most current list by visiting the HubSpot Marketplace. Some of the most notable new integrations include Stripe, NetSuite, Outreach, SalesLoft and Aircall. You should consider checking back from time to time, as HubSpot plans on adding additional integrations over time.
Almost every client we've worked with has some type of integration and data sync requirements. This used to mean custom-coded integration that synced up the APIs, and in some cases, middleware requirements with tools like Zapier. Now you won't need the custom code or any additional middleware.
A project that used to take up to a week of an interactive team member's time can now be done in just a few seconds by clicking some buttons.
This solves a few other challenges as well. You want your data to be bi-directional, meaning data moves from both systems asynchronously, constantly flowing back and forth. This is usually more challenging than doing a one-directional sync, so clients often settled for a one-directional sync (like HubSpot sending data to Salesforce but not the other way around).
Another typical challenge is that integrations are trigger-based, meaning a property would get updated and then the info is passed to the other application. Now the data is passed back and forth in real time.
For most companies, getting access to the data sync features in HubSpot's Operations Hub is going to cost $50 a month. A free version exists, but that limits what data can be synced. You'll probably want to upgrade, and it will be worth it. The cost to do this without this tool is much, much more.
For more information on this feature, check out this page at HubSpot.
Programable Automation
Programmable automation enables you to execute code directly within HubSpot workflows. It encompasses three automated actions in HubSpot: a new "custom code" action in workflows, the "create a webhook" action in workflows and custom-coded bot action in chat flows.
In the past, your automation in HubSpot was only as powerful as your menu of predefined workflow actions. Powerful, but not flexible enough to support the most advanced and custom use cases. With programmable automation, your HubSpot automation is as powerful as your imagination.
This is important because your business is unique. Your prospects' buyer journeys are unique. It's unlikely that what you need to stay in contact with your prospects and create a remarkable buyer journey is available out of the box in any software.
The more personas, the more segments, the more pain-centric campaigns you run, the more content you offer that triggers automated email workflows and the more you arm your reps with trigger campaigns, the more complex this automation is going to be to maintain, update, test and upgrade.
With this custom workflow feature, your operations team quickly adapts your processes to respond to the data, prospect or sales rep feedback and new dynamic campaign requirements. This feature allows your marketing and sales to run smoothly as its complexity increases and the results scale up.
This article is a little technical, so let's look at some practical applications. Imagine one of your prospects fills out a form. You want to:
Match new form information for that person with another database you have access to

Match and present that data in a single record

Create a task for your reps to take action based on that data
When a new customer signs their paperwork and the deal closes, you can automatically create customer-centric workflows to promote new add-on products or services, maintenance service offers that trigger at the appropriate time and special promotions to encourage renewals. This can now include special pricing based on behavior and purchase history.
Lead scoring and advanced campaign design just got much smarter. Not only can you use HubSpot data to score your leads, but you can also use data from other systems, populate a value in HubSpot and trigger any number of role-based, industry-based or behavioral-trigger campaigns. Now you can be smarter about when and how sales reps pick up leads and what they do with those leads.
Your marketing and sales execution just got a whole lot smarter. For more information in this feature, check out HubSpot's page on this specific feature.
Data Quality Automation
Almost every single client underestimates data quality. Honestly, we've been a little too casual about data and data quality in the past. Over the last year, we've doubled down on our data work, building out a data workshop for every client to make sure the data is clean and complete and that we understand the current state of the data.
Dirty data can cause a lot of downstream issues. Garbage in means garbage out. With the Operations Hub, cleaning data is now automatic. Data quality automation entails a new set of workflow actions that format property values in specific ways, like capitalizing letters, fixing date properties and updating phone numbers. With data that cleans itself, your operations people (or worse, your salespeople) won't have to worry about anything related to data formats.
Data quality is also important when you start to consider creating highly personalized campaign content. The more personalized the campaign, the better it performs. The more personalization, the more important the data quality is.
Keeping data clean used to be a big part of your operations efforts. Now it's automated, and this allows your ops team to spend more time optimizing campaign performance and improving results, instead of cleaning up your data day in and day out.
The Operations Hub gives your operations team the tool needed to focus on campaign execution and optimization. That means less time spent on integrating tools, keeping data clean and managing the movement of data from system to system.
The more testing, experiments and campaign optimization you can do, the better your results and the better your marketing and sales execution will perform. It's one of the little-known parts of the recipe that most people miss.
Square 2 — Building The Agency You'll LOVE!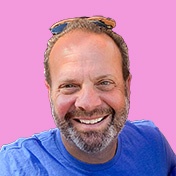 Mike Lieberman, CEO and Chief Revenue Scientist
Mike is the CEO and Chief Revenue Scientist at Square 2. He is passionate about helping people turn their ordinary businesses into businesses people talk about. For more than 25 years, Mike has been working hand-in-hand with CEOs and marketing and sales executives to help them create strategic revenue growth plans, compelling marketing strategies and remarkable sales processes that shorten the sales cycle and increase close rates.