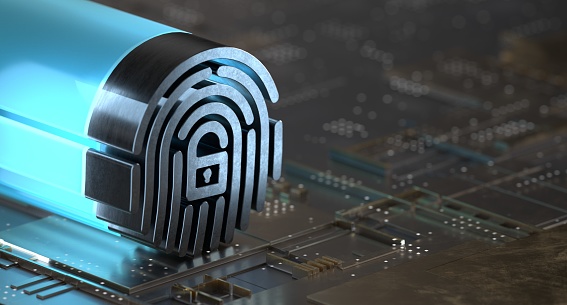 Apple recently began rolling out its new iOS 15 privacy features, including Mail Privacy Protection.
This update is a big win for customer privacy, but it may impact your marketing efforts.
In this article, we'll walk you through everything we know so far, and we'll help you identify places where you might need to change your execution and think differently about tracking marketing program performance.
Here's a recap from a HubSpot article:
At Apple's Worldwide Developers Conference in June, the company announced a rollout of a handful of new iOS 15 privacy features that will include:
Mail Privacy Protection (Free): According to reports from Litmus, those with early access to iOS 15 and other tech journalists, Apple Mail will allow users to opt in to mail privacy features that mask IP addresses and block third parties from tracking email opens or other IP data.
iCloud+ (Subscription): An iCloud subscription with additional privacy features including a VPN-like Private Relay feature, which prevents sites from tracking Safari users who opt-in and allows users to see which websites they're sending information to.
Hide My Email (Within iCloud+): An email address-cloaking feature that enables users to give sites a "fake" email address. While promotional emails sent from the brand to the fake address will still go to someone's inbox and shouldn't impact important communication, brands will not be able to see the person's real address unless the contact shares it.
While the paid features might not create a huge impact for marketers because they require users to buy a service, the free Apple Mail privacy feature has already caused a stir in the marketing community.
So far, all Apple has said about this feature is, "In the Mail app, Mail Privacy Protection stops senders from using invisible pixels to collect information about the user. The new feature helps users prevent senders from knowing when they open an email and masks their IP address so it can't be linked to other online activity or used to determine their location."
Although this move might seem scary, it isn't surprising as it follows a trend of internet privacy rollouts from tech giants. Most recently, Apple's iOS 14.5 update limited mobile app tracking by requiring users to opt into sharing information when they opened an app after downloading it. Meanwhile, Google has been building out its Privacy Sandbox while preparing advertisers and marketers for Chrome's phase-out of third-party cookies in 2022.

The Impact On Marketers
What this really means for marketers is that you won't be able to rely on some standard metrics that defined success in the past, specifically email open rates.
For example, all Apple Mail emails will be automatically opened and then routed accordingly and based on the user's aliases. These open rates will be artificially inflated. Instead, marketers should start looking at click rates and click-through rates as better measures of email success.
What is the click rate? This is the percentage of people who click on a link in your email divided by the number of people who received your email. If you sent 10,000 emails and 100 people clicked on a link in your email, your click rate would be 1%.
What is the click-through rate? This is slightly different, and there is usually some confusion around the differences between click rate and click-through rate. The click-through rate is the number of people who opened your email divided by the number of people who clicked on a link.
In our example above, if you sent 10,000 emails and 20% of the people opened that email (2,000 people) and the same 100 people clicked on a link, your click-through rate would be 2,000 divided by 100, or 5%.
Regardless, if Apple's new privacy changes impact open rates, then there is now only one legitimate email metric that defines success, and that's click rate.
To see a brief video on the changes to email marketing as a result of the Apple privacy upgrades, watch Kristin Stricker, COO and Director of Client Services at Square 2.
But There Are More Changes Coming
Will DeKrey, Group Product Manager of Campaigns at HubSpot, had this to say about the changes:
"From its inception, HubSpot has been relentlessly focused on helping businesses match the way they market and sell to the way people want to shop and buy. Our founders developed the philosophy of inbound marketing in the early 2000s, and Apple's moves only serve to reinforce these trends.
"Buyers get to be in charge of the data they share; not sellers. And big corporations shouldn't get to create markets for tracking and selling personal data, giving them an information advantage over smaller businesses.
"This means that each individual company, large or small, will need to get better and better at building trusted relationships with their audience, earning the right to learn who they are and what they're interested in.
"What's true about people today is that they want BOTH privacy AND personalization. They still want content that is targeted and messaging that speaks to their interests. Given Apple's changes, email marketers will likely need to focus even more on creating remarkably relevant content that drives their audiences to take action, versus experimenting with headlines just to see if they can get a click.
"Personalization isn't going away. Conversion optimization isn't going away. A/B testing isn't going away. But each of these will need to be more focused on building deeper relationships and more meaningful actions."
Perspective On The Rebalancing Of Marketing
DeKrey is correct. In 2008, when HubSpot introduced inbound marketing as a methodology, it was all about earning attention instead of buying it.
Today, many marketers have given up on trying to earn anyone's attention and are instead focused on buying it. Everyone feels the results.
Your email boxes are inundated with emails from people you don't know, don't care about and didn't invite in.
Your social media streams are littered with posts from people you don't know and didn't invite into your stream. They're pushing products and services you're not interested in.
Your social media experience is clogged up with ads that are served to you not because you asked for those ads or expressed an interest in those products but because somehow someone found a cookie to place on your browser.
It's not surprising that these new tools are being designed (just like ad blockers were a few years ago) to take back your browsing experience. As a marketer, I can say that we only have ourselves to blame.
Good, solid and thoughtful marketing will always prevail. Opt-in campaigns that are designed to deliver value and help will always work and always perform.
Marketing Needs To Be More Aligned With Revenue
Marketers will also have to start changing how they measure. Leads are an antiquated measure of marketing's effectiveness. Just like email open rate will drift into the sunset, so will the marketing-qualified lead (MQL).
Instead, marketing should be measured on sales opportunities created, and these should be highly qualified sales opportunities. Marketing should be measured on the speed at which these opportunities close. Marketing should be measured on the close rate of these high-quality leads.
And of course, marketing should be measured on the revenue these sales opportunities contribute to the company's overall revenue goals.
Changing these measures today will get your marketing team to start thinking more strategically. They will immediately be more aligned with the sales team and, in short order, start changing their campaign techniques to produce this new set of desired business outcomes.
Final Thoughts And An Action Plan
First, there's no need to panic. This update only affects about 10% of email users (people who use Apple Mail), so it's not going to dramatically affect your campaigns just yet.
But you should probably start shifting your focus from open rates to click and click-through rates as a measure of campaign success. You can also track the visitors to your site from email, and as long as that continues to go up and to the right, it's a strong indicator that email marketing is actually producing the desired results.
One move I would strongly consider is making sure you have strong opt-in protocols in place and reminding your engaged email audience that they opted in for your content. This means continuing to publish quality educational content that they value.
Perhaps it might be time to survey your audience and make sure you know exactly what kind of content they want and how often they want to get that content from you.
Finally, this is going to be a continued battle for marketers to stay ahead of the changing privacy laws. Solid marketing that educates, advises and earns a prospect's attention is always going to elevate over these new regulations and guidelines.
It's better to start building content that people want as opposed to content that you have to push on people.
Square 2 — Building The Agency You'll LOVE!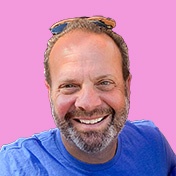 Mike Lieberman, CEO and Chief Revenue Scientist
Mike is the CEO and Chief Revenue Scientist at Square 2. He is passionate about helping people turn their ordinary businesses into businesses people talk about. For more than 25 years, Mike has been working hand-in-hand with CEOs and marketing and sales executives to help them create strategic revenue growth plans, compelling marketing strategies and remarkable sales processes that shorten the sales cycle and increase close rates.