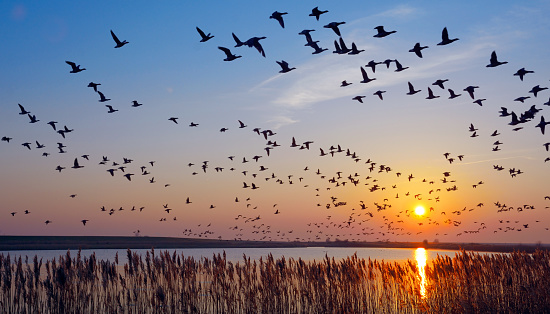 Do you want to move from Marketo to HubSpot? HubSpot has made major inroads in moving upstream to ensure its products work well with enterprise-level companies.
While Marketo has always been highly configurable and also more complicated to keep optimized, HubSpot's recent product changes have made it equally configurable and aligned with the requirements of larger organizations.
However, these recent changes have also made HubSpot (in these more configured installations) more complicated to set up, maintain and use.
More larger companies are considering HubSpot than ever before, but before you press the go button on your migration, here are some considerations.
1. Strategy – Why Are You Switching?
Moving from one backbone technology to a new one isn't to be taken lightly. Having done many of these migrations, they are all complicated to some degree.
Before you switch, you should be crystal clear on why you're switching. What are the specific use cases that are driving your desire to move from Marketo to HubSpot?
Here are some common reasons clients tell us they want to switch:
The cost to maintain the application is high, and we think it will be lower on HubSpot.
Marketo is more complicated to use; we'd like to bring this in-house for our marketing ops team, and we think HubSpot will be easier to keep updated and optimized.
We'd like a fully integrated solution that connects marketing, sales, service and the website.
We're using a number of other applications around Marketo, and we'd like to reduce the number of apps and just use HubSpot.
I used HubSpot in my last role, and I'm more comfortable in HubSpot than Marketo.
I'd consider all of them reasonable reasons for switching. If you don't find your reason on the list, then evaluate your reasoning with this set of criteria:
Is it urgent and important? These projects can be distractions, take longer than expected and require the budget to get them planned, executed and tested for quality assurance (QA).
Is it going to improve program performance? If so, by how much? Why is performance going to increase once you move? It's reasonable to think that new tools might make it easier to drive performance, but you should show the specifics.
Is it going to cost you less to migrate? This is perhaps the most common expectation. It's not cheap to maintain Marketo. Clients hire us for that role, and marketing engineers for hire are close to $100,000 a year for full-time internal roles. Marketo contractors can make $150 to $200 an hour.

HubSpot-trained experts are equally hard to find but generally less expensive. However, this trend is balancing, and HubSpot expert contractors are now getting close to $100 an hour for some highly technical work. In-house HubSpot experts could command $80,000 a year for full-time in-house positions.
Before you start your project, make sure the business case for switching is solid and socialized across your company. You need agreement around timing, budget and any potential disruption in marketing execution.
2. What Are The Use Cases?
One way to know exactly what you want to accomplish in a switch is to document the use cases specific to your company.
What's a use case? It's a situation happening in your business that defines the process and/or outcomes for your business.
As it relates to this topic, one use case could be that you're having trouble using the reporting or dashboard features, so you lack good insights into how the marketing is performing.
Another use case could be that when you want to make changes it takes too long or costs too much money to make what should be simple changes.
These stories or use cases help identify what the new software needs to do to make an impact on the business that justifies the cost and disruption associated with a migration.
It's good practice to document all of the use cases that are causing you to consider switching. These will help you assess the new platform and help you work with any partner to make the migration as smooth and easy as possible.
3. Integrations With Other Tools
Today, you want your marketing, sales and service platforms to talk to the other business applications you have running. You might be running Marketo and Salesforce, and those two systems need to be integrated.
You might be using HubSpot and Pipedrive, or you might want your marketing automation and CRM systems integrated with your back-end ERP or financial software.
Regardless, almost every company has some integration requirements.
Before you switch from Marketo to HubSpot, make sure you understand your existing integrations, and make sure those are documented completely. Then look at any future integrations you think you're going to need and work to get those documented thoroughly.
We always do an integrations workshop with clients before we start any integration or migration work. This step helps us create the instruction manual so we have detailed specifications on exactly how the integrations should work.
The instruction manual helps the technical team know exactly what to do, and when we're done, that same instruction manual helps us QA the integrations and ensure everything is working exactly as it was specified. This step takes a bit more time and costs a bit more money, but it guarantees a much better, smoother and more efficient integration project and final outcome.
4. Your Website
Another consideration is the website. What content management system (CMS) are you using to host the website, to access its pages, to track its performance and to keep it optimized over time? If you're on Marketo, you'll need a CMS for the website, so if you're moving to HubSpot you'll have to consider either keeping the website on its current CMS or moving to the HubSpot CMS.
This is probably more of an advantage than a consideration for a move. Having your website on the same marketing automation platform helps in a number of areas:
Data is consolidated on one platform.
You can easily handle landing pages, website pages and blog article pages from the same platform.
Managing all content on the website (written or video content) can be done from one platform and deployed on the website as needed.
One of the major advantages of HubSpot is having the website in the same tool as the other marketing channel assets.
5. Investment Requirements
Cost is a legitimate consideration when moving platforms. Generally, the monthly or annual subscription costs for these two products are similar. For mid-range features, you're looking at between $1,200 and $2,400 a month. For more advanced enterprise-level features, you could be looking at upward of $3,000 a month.
If you want your website on HubSpot's CMS, you're looking at another $400 to $1,200 a month for the Pro-level CMS. But these aren't really the costs I'm concerned about. Both HubSpot and Marketo have an ongoing cost of ownership beyond the licensing fees.
Marketo can be expensive, as we outlined above. HubSpot can be less expensive. However, you should be aware that as HubSpot is becoming more configurable, the costs to maintain HubSpot could increase.
If you use HubSpot out of the box and don't make any major modifications, almost anyone can go in and make changes, updates and optimizations to their marketing in HubSpot. In this scenario, the overall cost of ownership will be less than Marketo.
If you start customizing HubSpot's ability to manage your data, customizing the workflows and lead nurturing, building custom integrations and using custom templates, then you might need someone with specialized skills to make changes and upgrades in HubSpot.
6. Your Data Is A Company Asset
This is one of the most underestimated parts of any migration. Generally, getting data out of one system and into another isn't too bad, but you have to look carefully at your own data.
What quality is the data? Is it segmented in a complex way, and how hard might it be to recreate those segmentations in the new system? What properties are you using in Marketo? Are they replicated in HubSpot?
Often, companies use migration projects to take a hard look at their data and clean up, append and reclassify before the data goes into the new system. This is an excellent best practice and one that more organizations should consider.
In most cases, moving data from Marketo to HubSpot isn't a major concern. You should consider doing a detailed audit of your data, your data requirements and any upgrades you want to make to your data before you start the migration.
HubSpot does not allow importing of web analytics data or email performance data from other systems. If you have smart lists that depend on web analytics data or email performance like email opens or clicks, you need to import the contacts in these lists as static lists into HubSpot.
Planning for your data requirements in advance makes the migration more easy and efficient. Post-migration, you should consider doing some basic quality checks to ensure all of the data was moved over, the specific data ended up in the right fields, all of the contact records are linked to company records and any other company- or account-specific data like deal details are associated correctly.
7. Workflows, Emails, Landing Pages, Forms And Smart Lists
Unfortunately, this is where the migration requires companies to do a significant amount of rebuilding. Before you get disappointed, our experience is that companies don't audit and retire these assets frequently enough.
Doing a migration is an excellent opportunity to review all of the marketing assets in your marketing automation platform.
Old workflows can be retired. Underperforming landing page templates don't need to be rebuilt. Email templates from old campaigns can be trashed. Forms that were for specific conversion points and smart lists that have outlived their usefulness can also be retired.
Going through this inventory can save you a lot of money on the rebuild in HubSpot. By focusing on the assets that you need and that are still performing well, your new HubSpot instance will be clean and highly productive.
8. Timing
This is a very popular question: How long is the migration going to take? The answer depends on you and what we're moving and/or rebuilding in HubSpot.
Some people say you can handle a migration in a week. That might be true if it's a small database with only a few assets that need to be recreated.
In most cases, and to do this right, 30 days is a more reasonable estimate. Of course, at Square 2, we have a dedicated team engagement that puts people on the project without distracting them with work from other clients. In those cases, we've done big migrations in a week or two.
Before you move forward with any migration, you should have clear requirements and a clear understanding of what you're moving, how you're planning on moving it and what assets need to be rebuilt in the new system.
9. Training
Now that the migration is over, you have to train at least a few people on HubSpot. Don't forget this as a step in the process. The more marketing people you have, the more significant the lift.
If it's just a few of you, it's no big deal. But if you have 12 marketing campaign managers on three continents, for example, the training has to be thought through carefully.
Make sure you've planned out your training requirements. This can be wildly different depending on who needs to be trained. If you have junior people, non-technical people or people with no HubSpot experience, more training might be needed.
On the other hand, if you have three people with extensive HubSpot experience, you might not need much training at all. Perhaps you need just a simple overview of the assets that were set up, the condition of the data and any dashboards.
Consider treating training the same way you looked at the data requirements. We regularly run a training workshop in advance to understand the requirements and set up the right number of sessions with the right technical complexity.
Migration projects often start out sounding simple but end up being much more complex than originally expected. What's worse, software vendors often tell you it's simple to migrate without spending the time to understand your situation or requirements.
If you're going to get help (and I suggest you do), treat this as a major project, and perhaps you'll be pleasantly surprised that it went better and faster than expected. Finally, you can't be too prepared or educated around what's required to execute a smooth and efficient migration project.
The more you know about what you have and what you want, the better we'll be prepared to help you get there.
Square 2 — Building The Agency You'll LOVE!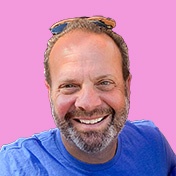 Mike Lieberman, CEO and Chief Revenue Scientist
Mike is the CEO and Chief Revenue Scientist at Square 2. He is passionate about helping people turn their ordinary businesses into businesses people talk about. For more than 25 years, Mike has been working hand-in-hand with CEOs and marketing and sales executives to help them create strategic revenue growth plans, compelling marketing strategies and remarkable sales processes that shorten the sales cycle and increase close rates.