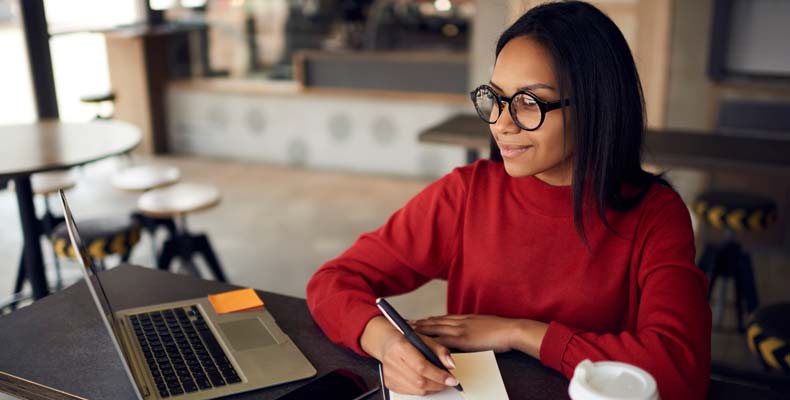 Learn Key Copywriting Best Practices
Creative writing and copywriting – on the surface, they can seem worlds apart. Dig a little deeper, however, and you'll start to see how writers in these two different worlds can learn more from each other than first meets the eye.
In his history of creative writing MFA programs, The Program Era: Postwar Fiction and the Rise of Creative Writing, literary scholar Mark McGurl points to three popular axioms that have come to define how fiction is written and taught:
Write what you know
Show, don't tell
Find your voice
In this post, we'll explore these three axioms one-by-one and see how they can help illuminate a few important best practices for B2B copywriting. With a bit of poetic license, we'll show how taking a creative writer's approach to writing can help you craft impactful digital marketing copy.
'Write What You Know'
McGurl's first axiom speaks to the importance of writing from experience – what some might call "staying in your lane." Positioning yourself as a thought leader is a lot easier when you stick to topics that are relevant to your prospective buyer, as well as your own background.
With this in mind, let's explore how copywriters can benefit from writing what they know:
Keep It Relevant
Thought leadership is an important aspect of today's business landscape. However, some businesses make the mistake of chasing trending topics and high-volume keywords at the expense of creating content that's actually valuable to their customer base. This approach leads to a messy content library and low-quality leads.
Rather than demonstrating expertise for the sake of expertise, focus on consistently creating content on rich topics that will stay relevant to your business. Keep in mind this also means you'll be able to revisit these pieces later. Adapting and repurposing existing content – for example, fleshing out a section of an in-depth whitepaper into a blog post – is a great way to gain quick marketing wins down the road.
Do Your Homework
Just because you're an expert doesn't mean you don't need to do your homework. Dutifully researching the space you're writing about is key. In addition to identifying topics that haven't been covered before, ensure you're participating in the most up-to-date conversations in your field.
For example, last year, every business was scrambling to talk about how their service offerings fit into a "new normal" defined by digital solutions and remote work. These days, however, the new normal is, well, normalized. Cover more up-to-date topics in your industry through keyword research, competitive audits and similar strategies.
Know Your Audience
Without a clear understanding of who your reader is, you'll struggle to reach them through your copy. That's why developing detailed buyer personas is essential. These documents can cover everything from demographic information like education level and geographic location to specific business characteristics like pains, challenges and goals.
Having a more accurate picture of the people you're trying to reach will guide you in developing topics, crafting an appealing tone and choosing the right channel through which to push out your content.
'Show, Don't Tell'
For fiction writers, "show, don't tell" states that it's better to subtly suggest details about characters or plot – through techniques like foreshadowing, characterization, etc. – than to hit readers over the head with them. In marketing as well, it's advantageous to create engaging, evidence-rich content that allows readers to more actively reach their own conclusions.
Here are a few easy-to-implement ideas to help you get your ideas across more effectively.
Value Variety
A big block of copy can turn off even the most diligent readers. Some simple ways you can add much-needed visual variety to your copy include:
Bullet points: Who doesn't like a list? Bullet points help you emphasize important ideas and break up the monotony of paragraphs.
Headings and subheadings: Dividing your copy into shorter, more digestible sections aids in overall comprehension and retention – plus, it looks better.

Photos:

Blog posts with images get 94% more views than those without. You can also include alt tags to assist visually impaired readers and boost your keyword rankings.
Provide Proof Points
As the above point demonstrates, strong claims need evidence. Consistently weaving in trusted outside sources, as well as your own content, is a must for building credibility and showing that you know what you're talking about.
Whenever possible, refer to specific examples and use cases that back up your claims. At Square 2, for example, we make sure our prospects can easily find testimonials, our portfolio of work and our extensive blog, all of which reflect different aspects of our expertise and experience.
Use Data And Statistics
Not everyone is a word person. Leveraging a healthy amount of data and graphics not only builds credibility, it also appeals to prospects who are more numerically minded or visual learners.
Keeping with the spirit of show, don't tell, you can even consider presenting the same content in different formats. For example, we created a short video version of our recent e-book Building A Revenue-Generating Machine: The CEO's Secret Playbook For Growth to more effectively communicate its valuable advice via visually focused channels like Instagram.
'Find Your Voice'
Know yourself – it's a good mantra in marketing, as well as for everyday life. Establishing a clear and distinct brand voice is one of the most challenging marketing tasks that businesses face. It's also one of the most essential.
Here are three simple tips for getting this critical step of your marketing outreach right.
Be Consistent
A memorable brand voice is one you can count on to stay stable over time. While refreshing your messaging from time to time can be good, doing a 180-degree turn can be disorienting to customers and prospects, who may wonder whether unwanted shifts also carry into your service offerings.
One way you can ensure consistency is to develop a comprehensive style guide. By standardizing not only your tone but also grammatical conventions and style quirks, you'll maintain a level of regularity across multiple campaigns and creative team members.
Keep It Casual – When Possible
Though professionalism is an asset, few organizations want to do business with a machine. Stilted, overly formal copy is a sure way to alienate your audience and inadvertently make your voice blend into the background. By contrast, writing in the first person and striving to sound how you speak reminds people that there's a human being speaking to them.
However, keep in mind that every industry is different. A hospital system administrator who deals with life-or-death scenarios on a daily basis probably has a lower tolerance for lightness than an interior designer who's interested in keeping things fresh and fun. Once again, know your audience – do research to understand how casual you can afford to be in your space.
Avoid Jargon
In the effort to appear credible, some copywriters make the mistake of loading their language with specialized vocabulary and buzzwords. However, this strategy falls prey to the same problem as an overly formal voice – use too much jargon and you risk alienating readers.
Effective marketing copy should hit a sweet spot between credibility and approachability – you want to show you can speak the lingo while also showing you're a human being. When starting a new piece of content, choose a few strategic keywords you want to emphasize. Then work to convey your message in language that aligns with your desired tone.
Square 2 — Building The Agency You'll LOVE!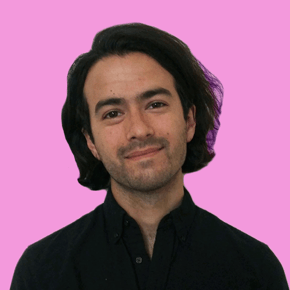 Nick Joseph, Copy Architect
Nick Joseph is a Philadelphia-based copywriter at Square 2. In his other writing life, he's a freelance writer, editor and content strategist. He earned a Ph.D. in English from the University of California, Irvine, where he taught composition and studied the history of American poetry. Before moving to Philadelphia, he lived in Long Beach, California, Sydney, Australia and various parts of the South.