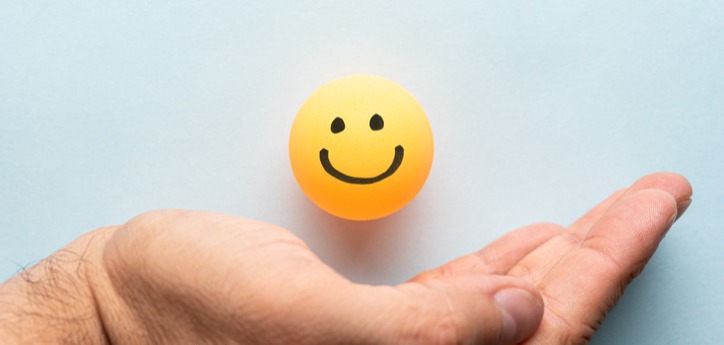 Work Smarter With These Marketing Hub, Sales Hub, Service Hub And CMS Hub Features
For those of us who spend most of our time writing emails, building web pages and designing workflows in HubSpot, there are a lot of features that help us to work smarter.
The simple yet robust platform makes tracking deals and writing blogs so much smoother and more integrated than the Word documents and spreadsheets of the past. Best of all, HubSpot is constantly launching new products, features and updates.
As a HubSpot Diamond Partner, we often get to hear about updates first, and we get to try out new features before we recommend them to our clients. Here are the 2021 updates that we're most thankful for this year.
Marketing Hub: Workflow Action Placeholders
When a client needs to automate processes, we often build the groundwork of a workflow for clients to use on their own in the future. That's why we're so excited about workflow action placeholders.
Previously, if you wanted to build a workflow, you needed everything to be ready. Building an email nurture drip? Every email template, task and list had to be ready to go. With a RevOps or MOPS person building the framework for the creative team to fill in, this often created bottlenecks or missed steps.
Now you can build a workflow and add actions without specifying the finished content. You won't be able to turn your workflow on until all the placeholders are completed, so there's no risk of forgetting to add your content later.
Check out the HubSpot Knowledge Base to learn more about saving placeholder workflow actions.
Other Notable Marketing Hub Upgrades:
Business Units: You can now manage multiple brands in one HubSpot account, including individual brand kits, cookie policies, contact properties, forms, emails, reports and much more.
Custom Behavioral Events: Define your API call to track and report on any event type, not just clicks and URL visits (Marketing Hub Enterprise only).
Email Saved Sections: Enjoy the ability to save your favorite drag-and-drop email sections to reuse in other email templates instead of building from scratch every time.
SEO Recommendations: Consider ditching your expensive SEO tool and rely on the updates to HubSpot's, which now includes reports on ​​performance, accessibility and user experience.
TikTok Tracking: Do a dance – TikTok is now tracked as an organic traffic source.
Sales Hub: Sequence Email Template Placeholders
The sales side of HubSpot also got a huge update using placeholders. When building email templates for sales sequences, who hasn't included some version of [enter details here] hoping that your sales rep doesn't forget to change out that text?
Now you can add a placeholder token to the template that must be changed before the email can be sent. This makes it easy to see which content needs to be updated and prevents sending before the email is completed.
When building a sales email template, just click Personalize and then select Placeholder in the Type dropdown. Add the text you want to show in the placeholder and insert into the email. Let out a sigh of relief knowing that no one will ever see your internal notes again.
Check out the HubSpot Knowledge Base to learn more about adding personalization tokens to a template or snippet.
Other Notable Sales Hub Upgrades:
Call Conversation Intelligence: Integrate your calling tool with HubSpot to access transcriptions and recordings as well as see how much each party is speaking. Plus, search all your calls for key phrases to see how much people are talking about certain topics. As of August, HubSpot's CI integrates with Zoom.
CRM Record Conditional Sections: Some businesses have an overwhelming number of properties in their CRM, making it difficult to find the information you need on a record. With this update to record customization, you can make fields conditional to only appear if populated.
Enroll In Sequences Workflow Action: Previously, users had to manually enroll prospects into sales sequences. Now when a prospect completes certain trigger actions, you can enroll them into sequences. To prevent spam complaints, enroll fewer than 100 people per rep per day in a sequence.
Repeating Tasks: When you create a task, you can now choose to automatically repeat it over a certain interval of days, weeks, months or years. You'll never forget about another follow-up again.
Mobile Upgrades: Sales teams are always on the go, so HubSpot is making their mobile apps even better. You can now access call recordings, create follow-up tasks and access HubSpot Academy in addition to the existing features. Plus, iOS users can now enable dark mode
Service Hub: Custom Surveys
One of the biggest shortcomings of the HubSpot Service Hub product was the limitations of customer surveys. Previously, Service Hub users could only send industry-standard surveys, including NPS, CSAT and CES scores. While these are great to measure progress over time with a standardized format, many customers have been asking for a way to create custom surveys.
With the custom surveys, you can still use question formats like star ratings, date selections, sentiment, drop-downs and open text fields. Additionally, you can add images, headings and text blocks.
For each question, you'll create a feedback property to track responses on each contact record. Now you can build reports based on these responses to make smart business decisions.
Check out the HubSpot Knowledge Base to learn more about creating a custom survey.
Other Notable Service Hub Upgrades:
No-Index KB Articles: For companies that want certain articles of their knowledge base to be live for certain people but not findable by search engines, this is an important update.
Conversation-Based Workflows: The workflow tool can now use conversations as a trigger in a workflow to automate tasks, ticket creation, email sends and much more based on customer conversations.
Add Videos To Chat: Reduce the number of service calls and tickets by explaining things visually. You can now record and add videos of up to an hour in length to both live chat conversations and bot flows.
Ticket Automation: Your reps and customers will always know what the next step is when you add workflow actions to tickets. Schedule an action, such as sending an email or creating a task, whenever a ticket hits a certain pipeline stage.
Report On Chat: Improve customer experience and outcomes by reporting on chat volume, response time, time to close, page URL and more using default reports or the custom report builder.
CMS Hub: CRM Object Dynamic Pages
The CRM object dynamic pages is a total game-changer for HubSpot's platform. CMS Hub is a CRM-powered website system, meaning that you can use data in the CRM to inform the CMS.
CRM data can be used to personalize pages with smart content, give members-only access to gate certain pages, and even track what your customers are doing on your site. But with dynamic pages, you can streamline the creation of repetitive page builds based on CRM data in just a few clicks.
Consider a property management website that needs to show all their available rentals. You would want each rental page to have the same format and provide the same information: address, images, price, amenities and rental terms, for instance. You might even want to include a form to apply on the page, specific to this rental.
By building a custom object for rentals, a developer can then build out the page design, and you would just need to create a new CRM object. Fill in the details, and your new property page is automatically published with a dynamic, SEO-friendly URL. Now any user can easily build and edit the listing page for any rental without even touching the website.
Check out the HubSpot Knowledge Base to learn more about dynamic pages.
Other Notable CMS Hub Upgrades:
Sections: Just like in emails, marketers can now drag sections created by developers into any page. No more rebuilding the same testimonial module from scratch every time you need it.
CMS Hub Starter: HubSpot launched its own website builder, which includes access to all the free marketing, sales, and service tools. This means that for $25/month not only do businesses get a super-powered website, but they can also track prospects, build deals and start an email marketing program.
Blog Listing Page Editing: The blog listing page has always been difficult to find and edit, requiring access to the HTML and CSS. Now, the blog listing page can be edited like any other page in the CMS.
Geotargeting Cookie Banner: You can now set different cookie banners for different countries, allowing you to be compliant with different tracking laws worldwide.
Lazy Loading: Pages that load faster rank higher, have fewer bounces and enjoy better engagement than slower ones, according to Moz. Lazy loading prevents images from appearing until they're needed, speeding up your page load time.
Help Your Team Work Smarter
While this is a hefty list of product updates from the year, it's far from comprehensive. After all, we haven't even touched Operations Hub here! But what all these updates have in common is that they help teams work smarter, whether they're improving efficiencies or making important data more usable.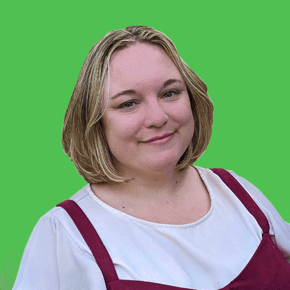 Amber Behring, RevOps Strategist
Amber has spent the last 10 years in marketing for B2B and SaaS businesses, leading content marketing, demand generation and strategy. Her expertise is in helping disconnected businesses integrate their sales, marketing and operations systems to work together and achieve business goals. In content and web work, Amber focuses on improving accessibility and usability for all users, and she is always working to be a better ally to underrepresented users and teams.