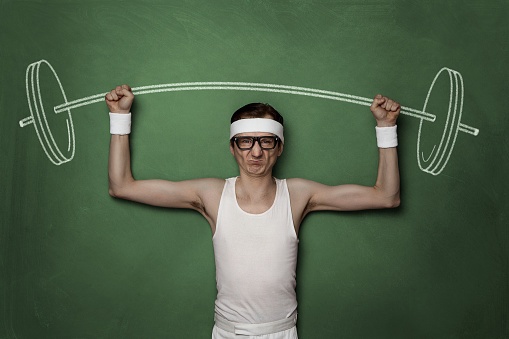 Run These As Experiments Against Your Baseline Performance For The Most Dramatic Results
At Square 2 Marketing, we run a ton of tests and experiments every month. Those test results are shared across the entire team to help us build better-performing programs for our clients in a more efficient way (we get results faster).
When you're on your own, running tests and experiments on your program means you have fewer experiences and fewer test results.
When we run them, we might have results from 50 clients in just a few weeks. We've taken a collection of the best-performing, test-proven upgrades to landing pages and shared them with you here.
Enjoy!
Upgrade 1: Swap The Sub-headline With The Headline
Marketers can get infatuated with their copy and headlines. We see this all of the time. The sub-headline actually has the big message, while the main headline is fluffy copy.
Here's an example from a client:
Headline: Security Threats Are Everywhere
Sub-headline: Cloud Security: Top Threats And Key Defenses
This sounds like a nice combination of lead-in copy and offer title, but that doesn't always produce the best results. Sometimes, pages perform better when the headline is the detailed offer.
New Configuration - Headline: Download Your New Whitepaper – Cloud Security: Top Threats And Key Defenses Against Those Threats
Sub-headline: Learn How To Stop The Threats That Are Everywhere
Upgrade 2: Reduce The Form Fields Required
A ton of data highlights the friction that forms with a lot of fields cause. Conversion rates are typically higher when you use three or fewer form fields.
The conversion rates continue to decline until you get to 10 fields, which is usually more fitting for a back-end-of-the-buyer-journey conversion point, when a prospective buyer already knows you well and is comfortable giving you more info.
You can test making fields optional or test shorter forms to see if conversion rates increase. One rule of thumb we teach clients is that unless you plan on doing something with the field information (like segmentation or a specific targeted campaign), then skip asking for it.
Upgrade 3: Change The Visual Image Of The Offer
People are visual beings. They want to see what they're getting. They want to know that what they're getting is going to be valuable and worth their time.
Showing them an image of the resource you're offering helps drive conversion rates.
Here's an example of a high-performing landing page on our site, along with the image of the content the visitor gets when they complete our form.
Hey, wait a minute. How come the form on that page has more than three fields?
Great question. This is an important lesson, and it's one most experts won't tell you.
There are no real best practices, only practices that produce results for your website and your company.
Your prospects are different than anyone else's prospects, and what works for them might not work for you. This is one of our best-performing landing pages, converting at almost 50%.
We've tested, adjusted and optimized it, and we cannot beat the current performance metrics with any enhancements. So, for us, this form and this page is fully optimized (even with its extra fields).
It's a hard lesson to know that what you read, watch and hear from other experts might not be exactly right for you and your company, but it's true. You have to understand what to do, you have to learn how to optimize performance and you have to know how to run the right tests at the right time.
Upgrade 4: Use Testimonials For The Actual Offer
It's not common to have testimonials on landing pages. It's more common to see those on the homepage, or the case studies or success stories pages.
But more and more people are looking for validation before they convert, so adding this to the landing page is important. Here's an example of a testimonial on a landing page.
This is usually pretty easy to do, and it's much easier than getting a testimonial for the entire company. Find someone who enjoyed the content, make sure you can use their name, title, company name and picture (if possible), and try to capture a short video of them commenting on the quality or value of your content offer.
Add these elements to your page and watch your conversion rates increase.
Upgrade 5: Shorten Your Copy And Use Bullets
We're seeing longer and longer landing pages, but in our experiments, that doesn't always convert to more leads. People have very short attention spans, so our research shows that shorter copy performs better.
Bullets perform better as they allow people to skim. Use either three bullets or five bullets; we don't know why, but these always perform better.
Even if you're running a long page, try to keep the written copy to a minimum (maybe a line or two at the most).
Upgrade 6: Remove Any Social Media Links Or Icons
This is a big bone of contention with marketers. Yes, you might want your visitors to share this content on social or with other colleagues, but those links tend to distract and take people away from the main task you want them to complete — convert on the form.
Generally, we lean away from including social media links. If we do include them, they are usually in a footer, grayed out and not a focus of what we want visitors to do on the page.
Upgrade 7: Change The Button Copy To 'Download My'
Again, you'd be surprised what small changes do to conversion rates and what changes drive what lift. We found out a few years ago that "Download My" works better than "Download Your."
I don't know why, and it always made more sense to me to use the word "your," but the data is the data.
What's interesting here is the wide variety of tests you can run on the button copy alone. You can also run tests on the button size, button placement, button color and even the button style or image.
One of your tasks as a marketer in 2018 is to identify these potential experiments, design them, prioritize them based on effort and results, and then execute them.
Yes, it's time consuming. Optimizing tactics for clients is a big part of the value that a scientific-based agency brings to the table. It's not optional; ongoing optimization, testing, experiments and research must be part of everything you're working on when it comes to sales, marketing and generating revenue from existing customer relationships.
Upgrade 8: Limit Links To Other Pages
Again, not everyone will agree with this, especially since Google is rewarding pages with higher rankings based on click and conversion data.
Pillar pages (a big part of content and ranking strategy today) are filled with links to other valuable resources. But when it comes to straight landing pages, you want to limit the exit points, and this means limiting the links.
It's hard enough to get people to convert. Giving them other links to look at and potentially leave the site will make your job harder when it comes to conversion.
Upgrade 9: Use Video To Tease Out The Content Value
We mentioned this a bit earlier in the article, but people love watching, and many of us don't like to read.
If that's the case, then how effective is your landing page copy at driving conversion? Instead, try to add some video.
You can add video into the testimonials, or you can take one of your team members who is close to the content and include an educational snippet from the content you're offering.
Landing page videos have had significant lift on conversion rates, and in some cases, video has doubled the lead count on the page where we added it.
You can create these videos in-house or get help from your agency. Short 30-second videos shot on an iPhone with high-quality sound are perfect for landing pages, and you can probably do these on your own with some guidance on content and scripting.
Upgrade 10: Make Sure The Page Loads Quickly And Renders Well On Mobile
This is the 10th tip for a reason — it's lightweight in nature, just like the tip. Today, Google is looking for fast-loading pages and mobile-friendly pages. While your landing page might not be your top-priority page to rank, the faster it loads, the better off you're going to be.
Use images with a light touch, and watch out for highly designed pages and background images. Even the social icons take time to load, and this can influence mobile users' experiences and potential rankings.
This isn't an all-encompassing list, and as I said, all of these ideas might not work as well for you. Remember, there are no best practices.
Like the Marines, you have to be able to adapt what you know, your skills and your experiences to the situations and conditions your company is dealing with from a marketing and sales perspective.
You can certainly try these experiments with your landing pages (and it's likely you'll see good results), but don't hesitate to try other ideas, run other tests and keep working on those pages until you can't outperform your baseline metrics anymore.
Square 2 Marketing – Revenue Is Earned Through Experience, Methodology And Insights!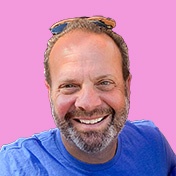 Mike Lieberman, CEO and Chief Revenue Scientist
Mike is the CEO and Chief Revenue Scientist at Square 2. He is passionate about helping people turn their ordinary businesses into businesses people talk about. For more than 25 years, Mike has been working hand-in-hand with CEOs and marketing and sales executives to help them create strategic revenue growth plans, compelling marketing strategies and remarkable sales processes that shorten the sales cycle and increase close rates.