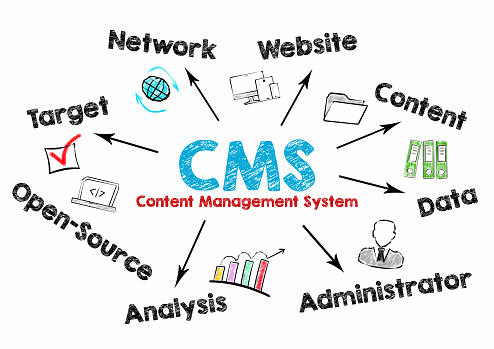 Your Website Is The Keystone To Your Lead Generation Efforts; Now Bigger Companies Can Take Full Control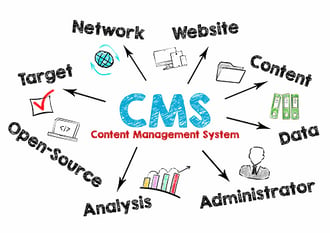 We've heard this a hundred times, and I'm sure many of you can relate to this comment: "Our internal IT team handles the website, so we have limited control over it." This is especially true at larger organizations.
This can be extremely challenging for marketing teams that have to get their upgrades to stand in line with other IT-related projects.
The alternative is to recommend a CMS (content management system) for your website that gets the attention of IT because they have to bless it, install it and transfer existing website files and assets into it — another project added to the list of IT projects.
HubSpot's CMS offering has historically been considered too restrictive, too limiting and not functional enough for bigger companies with more complex website functionality and requirements.
But that has changed with the release of HubSpot's Enterprise CMS offering. Today, even bigger companies with CMS's like Sitecore, Drupal, Joomla or Magento can now consider moving to a HubSpot CMS. The advantages are stacking up.
Here's why we're excited to bring the new HubSpot Enterprise CMS to our biggest clients.
Themes – Make Changes Across The Site Easily
You change your logo or color scheme and want to make those changes across your entire 100-page website. In the past, that project would have to wait for your IT team. What should take a few minutes might take IT a month to get around to working on.
With themes in the HubSpot Enterprise CMS, your web dev team can set up assets for marketing to work on, allowing marketers to make site-wide changes quickly and easily.
These assets can include modules, templates and CSS files. HubSpot provides a range of themes for you to choose from, or your developer can create a custom theme for you.

Edit Pages Easily – Drag-And-Drop Page Editing
If you're not an HTML programmer, you know it can be frustrating getting the page to look exactly the way you want. Not anymore.
On all new pages built using themes, you'll be able to edit the content on your page using drag-and-drop editing. Changes will impact just that page: You can have every page across your entire site look exactly the way you intended it to — without creating a new template for each and every iteration of a page.
No more waiting for IT to help and no more long project timelines around upgrades. Page changes can take minutes, not days.
Multi-Language – Test Multi-Language Pages Easily
We've worked with many clients who have multi-language requirements on their sites. Most multi-national and global brands list this as a requirement associated with their sites and their CMS.
The new HubSpot CMS makes it easy to manage content across multiple languages, but it also makes running tests on those pages easy with A/B testing and adaptive page testing. Now you can run A/B tests on language variations of your content, a game-changer for HubSpot and a requirement for many large enterprise websites.
If you have HubSpot's Enterprise CMS you can also run adaptive page tests using machine learning to automatically test up to five variations of a page and have the CMS serve up the version of the page that performs best.
Again, making the life of the marketer easier, making the site perform better and providing the level of sophistication required by global brands.
Memberships – Personalize And Control Content
Personalization is the future of the website experience. The more you can create a one-to-one experience for your visitor, the longer they'll stay on your site, the more times they'll return, the more likely they are to buy and the more often they'll return to purchase more.
It's no longer a nice-to-have feature. Today, it's a must-have feature on all enterprise-level websites.
This means providing site visitors with tailored recommendations based on their past interactions with your company or providing your best customers access to premium content.
This is all possible with memberships in the enterprise-level CMS from HubSpot. By using the new memberships feature, you can create content that's tailored to each site visitor.
For example, you could create a "My Events" page that shows all the events one of your customers has signed up for with your company in the past. You could show them all the content they've downloaded or show them a series of certifications they've earned.
The personalized website experience is still being defined by proactive companies across the globe, and now HubSpot is empowering them to think out of the box.
Serverless Functions – Build Powerful Web Apps
Today, what your visitors can do on your website is mostly limited by your own imagination. The tools exist to allow you to do more and offer them more.
Calculator apps, grader tools and event registration where you see details of the event as you sign up are all examples of web apps that enhance the visitor experience.
These web apps usually rely on server-side code. But managing servers is one of the biggest pain points of running a website.
With serverless functions in HubSpot's Enterprise CMS, you can build powerful web apps that extend the functionality of your website. And your dev team never has to worry about managing servers or determining how a spike in traffic might impact your performance. Serverless functions only become more powerful when combined with memberships and HubDB. Now there are no limits on the experience you can provide your site visitors.
Activity Logs – Track Changes
This improvement won't move mountains for the marketing team, but it will help the IT team feel better about supporting the new enterprise-level version of the CMS. Now they'll be able to see every change, update and alteration anyone makes across the site.
They'll know what change was made, when it was made and who made it. This is the kind of oversight professional IT teams are looking for from their technology solutions.
Brand Domains – Manage Multiple Domains
One commonality across most bigger companies is that they have more than one domain. They might have multiple brands. They might have multiple micro-sites. They might have different divisions. The complexity of corporate structures is present in almost every enterprise-level company we work with.
In the past, the workarounds required to deal with this inside HubSpot and across their CMS tools were massive and confusing. Plus, those workarounds limited reporting, led to more costly projects and contributed to extended delivery.
Now those issues are gone.
HubSpot's new Enterprise CMS comes with two brand domains included, and you're able to purchase more as needed. With brand domains, you can host multiple domains and report on multiple websites within one CMS, instead of having to juggle multiple systems to meet the needs of your website.
For more information on the new Enterprise CMS from HubSpot, click here to take a detailed tour of the new product. This page also has the answer to your most pressing question: How much does the new CMS cost? I think you'll find the new pricing a bargain when compared to the new functionality and other enterprise-level CMS products.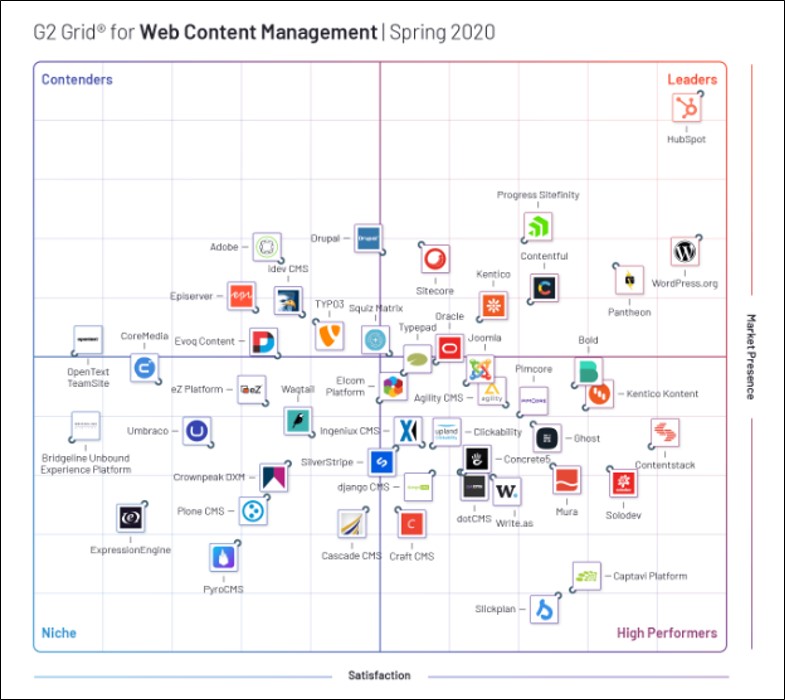 If you're looking for how the new Enterprise CMS stacks up to your current CMS, take a look at G2's Happy Customer Magic Quadrant, or click here for a comparison between HubSpot and five other enterprise-level CMS products.
We think you'll find the HubSpot product ready for prime time, and if you've been thinking about alternatives to Sitecore, Drupal or your Joomla CMS, now is the time to move.
Square 2 — Building The Agency You'll LOVE!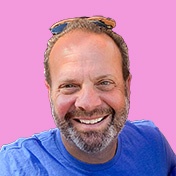 Mike Lieberman, CEO and Chief Revenue Scientist
Mike is the CEO and Chief Revenue Scientist at Square 2. He is passionate about helping people turn their ordinary businesses into businesses people talk about. For more than 25 years, Mike has been working hand-in-hand with CEOs and marketing and sales executives to help them create strategic revenue growth plans, compelling marketing strategies and remarkable sales processes that shorten the sales cycle and increase close rates.