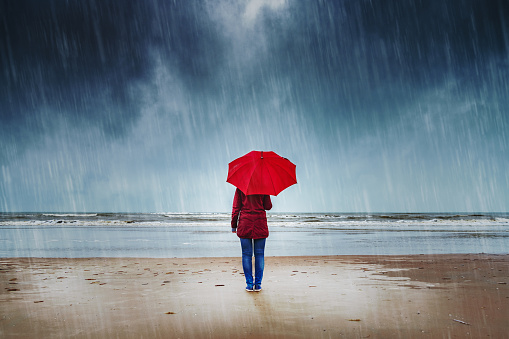 Not All Agencies Are Created Equally, And Not All Agencies Are Going To Weather The Storm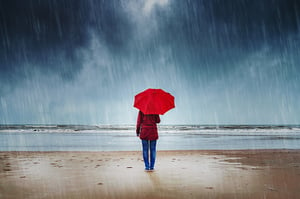 Now more than ever, you need a digital agency with a distributed team, solid financial footing, long-tenured team members, access to trusted resources, a proven methodology and an engagement model focused on delivering results at lightning-fast speed.
If you've pared down your internal marketing team, if you delayed your plans to hire marketing people or if you're uncertain about the next few months, you should still be planning on investing in your ability to generate leads, create new sales opportunities and close new business.
If that sounds like your company, then you'll need a reliable partner to execute your plans.
Evaluating, selecting and then working with an agency partner has never been easy. Now it's going to be even harder. Agencies tend to look alike and sound alike.
But now those agencies might be understaffed, and their people might be overworked. They might have more junior people and less experienced people, or the people might be brand new to the agency. Those are all warning flags to be on the lookout for.
At Square 2, we've been preparing for this situation since 2003. I don't mean that we foresaw any of this — no one did.
But we've always wanted an agency that has intimate relationships with our clients and provides our team members with flexible work environments to match their work-life balance desires.
We've always prided ourselves on how responsive we are to client requests and business challenges. We've always worked on creating innovative solutions, like flexible retainers, Accelerated Engagements and performance-based guarantees.
Now that more and more agencies will experience hardships, it's important to know that some agencies are going to be stronger than others.
We Create Engagements That Deliver Results In Weeks, Not Months
Ask any CMO, CEO or VP of sales what they want from their agency, and they'll say results. We get it. But results take time. They take time because most agencies put a fractional team on your account. You share your team with six to 12 or more clients. This is highly inefficient and highly ineffective.
We've cracked the code on results, and we deliver a dedicated team of people who are only working on your business. The outcome of this new and innovative engagement model has been dramatic. Clients are getting six months of work in just 30 days and the results are coming in weeks, not months or longer.
These Accelerated Engagements, as we call them, have been up and running since June of last year, and we have a 100% retention rate, a 100% client satisfaction rate on Accelerators and a 100% referral rate.
If you want to see results quickly, we are the only agency that can give you a dedicated team and produce six months of work in just 30 days.
As you start to think about your business post-coronavirus, how are you going to emerge? How are you going to catch up from the lost months? How are you going to ramp up marketing to outpace your competition? The only answer is an Accelerated Engagement.
We're 100% Remote And Have Been Since 2014
Being remote (or as we like to say, distributed) might be new to you, but it's old hat to us. We've been working remotely since 2014 when we acquired FullQuota, a fully virtual agency with team members all over the country.
Since then, we've leaned into a distributed agency model, with team members all over the country and Canada. We have team members in Denver, Milwaukee and Toronto, just to name a few of the places our team members reside.
We use a wide variety of tactics to maintain our culture, and we've learned over the years that culture is the most important aspect of being a distributed team.
We run weekly all-hands meetings in a talk-show format called "What's New Square 2?"
We do weekly rewards and recognition ceremonies during the show to provide team members with WOW! awards based on their accomplishments from the past week.
We get together in person at least two or three times a year as a team to celebrate our successes, plan for upcoming quarters and do team-building activities.
We use Zoom for meetings, calls and chat. These meetings include regular client meetings, internal brainstorming sessions and departmental meetings. We use chat to limit back-and-forth emails, collaborate in real time for clients and share ideas quickly with team members. The combined platform works beautifully and helps keep us close.
We Have Senior Team Members
There are no interns or kids out of college at Square 2. Been there, done that. Our clients need results, and that means we have experienced people working with clients, people who have been with GE, Dun & Bradstreet, Xerox, Dartmouth, Wells Fargo, Dudnyk Advertising and more.
These people have worked in and worked with clients from a variety of industries, including software, technology, travel, hospitality, manufacturing, professional services, business services, health care, life sciences and more.
We don't believe in standard account teams where clients get exposed to just their account manager. Instead, our senior leaders work with all of our clients. Director-level leaders in the areas of content, creative, design and website development all work directly with clients on a regular basis.
We Only Take On A Limited Number Of Great Clients
Having run an agency for the past 17 years, we learned that having fewer clients we love is better than having a lot of clients we don't like. Now we only work with a handful of clients.
Typically, we try to keep that number around 10 at a single time. This allows us to give them the attention they need. It allows our entire team to work closely with our clients, and it allows us to get them the results we've agreed on.
Yes, we're picky, but that's because better clients get better results. We're looking for clients that want to partner with us, not give us a "to-do" list. We're looking for clients that want to digitally transform their business and their prospect experience, and need our expertise to do it.
We're looking for clients that understand they're on a mission to create a remarkable buyer journey. They know it's going to take time, they're willing to invest in the build and they want a guide to help them get there as quickly and as efficiently as possible.
The result is many of our clients are personal friends. We are there to help them improve the trajectory of their businesses, and they are here to help us grow our agency by being an advocate for us, helping us with reviews and happily talking to other potential clients of ours.
Our Clients Love Their Agency
Late in 2019, we decided to set out on a mission — build an agency that people LOVE. Not an easy task. Today, clients want results at microwave speed for as little money as possible, and they don't want to spend the time to understand what goes into solid marketing that generates results.

That's not for us. Plenty of inexpensive and inexperienced agencies can deliver that type of experience.
We're building an agency that our clients love working with and that our people love being a part of. Our community loves our contributions, and we're making a real difference in real people's lives, day in and day out. Call it conscious capitalism, or just call it good business.
Square 2 — Building The Agency You'll LOVE!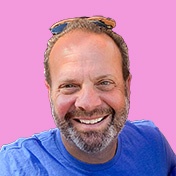 Mike Lieberman, CEO and Chief Revenue Scientist
Mike is the CEO and Chief Revenue Scientist at Square 2. He is passionate about helping people turn their ordinary businesses into businesses people talk about. For more than 25 years, Mike has been working hand-in-hand with CEOs and marketing and sales executives to help them create strategic revenue growth plans, compelling marketing strategies and remarkable sales processes that shorten the sales cycle and increase close rates.