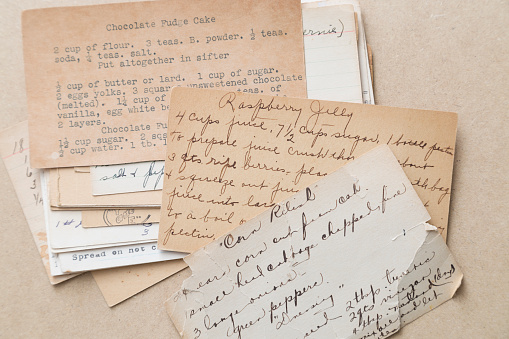 ABM Is A Tricky Tactic To Plan And Execute; High-Quality Intent Data Makes It All Easier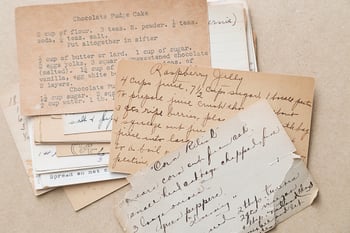 A few weeks ago, we published an article that talked about intent data at the highest level. What is it? Where does it come from? How do you use it? How do you measure its effectiveness?
Today, I want to drill down into account-based marketing (ABM) and how intent data can improve performance from good to great.
Account-based marketing, which is by far the hottest tactic for marketers and sales leaders, isn't the silver bullet a lot of salespeople and marketing pros think it is. It takes solid strategy, planning and execution that can be iterated on quickly.
More importantly, account-based marketing requires high-quality data on the companies and the people you're targeting with your program. This is where intent data can elevate that data, turning it from reactive to proactive.
Here are just some of the upgrades intent data adds to your ABM campaign.
Improved Quality Of Leads For Sales
Your ABM campaign is ready to go. You have identified 100 companies and four targeted executives at each company, meaning 400 highly targeted and potentially qualified leads or contacts. You're ready to go. Or are you?
All (or at least most) of these people are in the Pre-Awareness Stage of their buyer journey. This means they are unaware of your business (most likely, anyway), they are unaware they have any challenges and they might be unaware that solutions actually exist, because their challenges are not on their radar yet.
You have a long way before anyone is going to be a highly qualified lead.
Regardless of how good your outreach is, regardless of your highly disruptive, emotional and compelling message, and regardless of the number of touches, you have an uphill battle to get these people's attention and get them engaged in a sales conversation.
Click below to enjoy a short video on how to use intent data in your ABM campaigns.
But intent data could turn this uphill climb into a downhill slide.
What if you knew that some of these people were already searching for what you do? What if you knew they were on your competitors' websites? What if you knew they were downloading or watching relevant content? What if they were on related software or services websites or engaged in conversations on social media?
Marrying intent data with your ABM targeting data improves the quality of leads you hand over to your sales team, shortens your sales cycle and improves the results from ABM campaigns, including time to revenue — a key metric.
Prioritized Leads For Sales
Who do you call first? Who do you try to connect with on social first? Who do you email first? And here's one of the most undocumented and least covered questions associated with ABM: How do you prioritize the sales rep's efforts?
Do you start with the big ones? Maybe, but wouldn't it be better to start with the ones who might close faster? Of course.
Intent data allows you to prioritize the leads you're passing to sales based on their buyer journey behavior. Who's doing more searches? Who is actively visiting other sites (and how many other sites)? Who is consuming more content?
We're talking about adding a lead-scoring calculation based on intent data that allows your sales team to prioritize ABM leads based on their off-site behavior. This has the potential to drive significant efficiency into your ABM effort, shorten the time to close your first new customer and allow your sales reps to be highly efficient.
Increased Efficiency Of The Marketing Tactics
Intent data, if leveraged properly, has the ability to improve the efficiency of marketing tactics too. Imagine a marketing plan that is designed based on intent data. Let me illustrate.
Your marketing tactics are no longer siloed based on traditional thinking and instead deployed along the buyer journey. You have selected content for people early in the buyer journey. Perhaps they've only done a search or two for early buyer journey keywords.
Next you have an email nurture and webinar invites for people who are further along in their buyer journey. Perhaps they're visiting websites of your competitors. Whether they found you or not, you found them. Now you're proactively guiding them along their buyer journey, serving up content and opportunities for education based on their searches, downloads and interests.
Finally, when they move into their late-stage buyer journey activities, your tactics move with them, offering sales, service or technical guidance to help them make a solid and safe purchase decision. Perhaps you're offering very specific comparison guides between the two or three solutions they're considering.
Now your marketing is highly personalized based on their intent activity. You've just created a highly differentiated sales process that should include a set of marketing tactics that perform at a much higher level.
Shortened Sales Cycles
One of the reasons sales cycles become so elongated is the difficulty prospects have getting their hands on the information they want and need. The simple nature of searching the web, visiting various websites, reading various articles and getting educated online is highly inefficient.
We're highly distracted when we're active online. As we search, we're served up distracting and interruptive ads, we find ourselves on loosely related websites and we end up shopping (just kidding). But it's true that these buyer journeys are not linear.
However, once people get involved, the focus of a buyer journey becomes tighter. Look at the impact chat has on buyer journeys and sales cycles. When you land on a site with chat, you can engage with someone to answer your questions or help talk you through your challenges.
Generally, assuming a solid chat experience, you're drawn into their world. They offer you educational information and quickly answer your questions. This shortens the buyer journey, and you feel good about the company.
Intent data can deliver a similar experience, regardless of whether people visit your site and engage with you. By knowing what they're looking for before you reach out, you might learn what their challenges are, and you can tailor your outreach accordingly.
By executing a more guided sales process and knowing more about their key issues and challenges, your new and more personal sales effort will shorten the time it takes for you to close your targeted ABM prospects.
This should also start feeding a process to look holistically at your sales process and identify areas that might be extending it. Reference checking, contract negotiations and recommendations or proposal preparation are the three top areas where we've helped clients reduce their sales cycle by weeks.
Increased Close Rates
Finally, one of the most important metrics: How do you increase close rates? To dig into this, let's recall how people make purchase decisions. First, they make them emotionally, and secondly, they rationalize that decision. This means they must know, like and trust your sales team first. Then the details of your deal need to be aligned with their needs and wants.
A more personalized sales process built on intent data is the first step in getting them to know, like and trust you. You want that emotional connection between them and you, your company and your sales team. "I really like Square 2; the people were very helpful." That's the kind of comment you want during the sales process. It's the definition of know, like and trust. They feel safe with us.
The more you know about a prospect going into the sales process, the more you can personalize the experience. Intent data allows you to deliver a more personalized process that gets prospect to feel safe faster. The result is increased close rates and higher win rates.
This isn't an easy button, nor is it inexpensive. Intent data can cost you upward of $10,000 a month. But depending on the lifetime value of a new customer and the average revenue per new customer, this might be the best investment you'll make all year.
And when you look at potentially doing the same sales work with fewer salespeople while shortening the time to close deals and increasing the rate at which you win new customers, intent data investments look very smart.
Square 2 — Building The Agency You'll LOVE!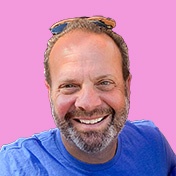 Mike Lieberman, CEO and Chief Revenue Scientist
Mike is the CEO and Chief Revenue Scientist at Square 2. He is passionate about helping people turn their ordinary businesses into businesses people talk about. For more than 25 years, Mike has been working hand-in-hand with CEOs and marketing and sales executives to help them create strategic revenue growth plans, compelling marketing strategies and remarkable sales processes that shorten the sales cycle and increase close rates.