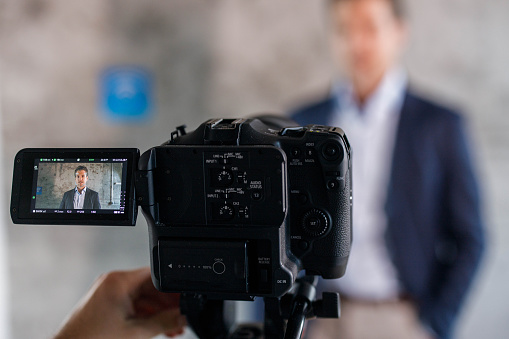 Are you still hesitating to use video in your content marketing and general marketing execution? What's holding you back? The cost? It's dropped dramatically. The production aspect of it? That's also become less expensive and much easier to deliver. Nervous talent? We can solve that for you too, with remote shot direction and solid scripting.
In short, there are no good reasons for you to not be using video in almost every marketing tactic in your marketing playbook.
Maybe you're not sure how to include video in some of the more popular tactics. Let's make sure that you're crystal clear on how video improves the performance of your more common marketing tactics.
1. Paid Social
Check out these stats:
As an article on Lemonlight explains, these stats "speak to the incredible engagement video generates, particularly when that video is targeted. Through paid social video, your brand can focus on specific audiences in markets worldwide using age, location and an array of other factors to determine if they are the right fit for your product or service.
"Facebook and Instagram will guide you through the process by allowing you to select 'lookalike' audiences for similar brands. While you still have to woo these potential customers with your video, they are much more likely to become loyal brand devotees than some random viewer stumbling across your company account.
"Compared to organic social video, paid social video is much better at connecting your brand to new audiences and actively chasing leads.
"Social media is supposed to be a safe, unbranded space – for that reason, many brands attempt to mimic the look and feel of non-promoted posts with their video content."
Using video in your paid social campaigns is going to engage an audience tuned to video. If this matches the personas you're targeting, then I'd go full speed ahead and add video content to your paid social campaigns.
2. Email Marketing
Let's face it, email marketing is struggling to remain relevant. We all use it because it's so darn easy, but its performance is lagging in almost every category.
The privacy concerns are making it harder and harder to deliver your emails. The marketing automation tools are making it easier and easier for people to flag you as a spammer, and the audiences are overwhelmed with emails, making it almost impossible to get your message out and in front of their eyes.
I have stats for using video in email, too:
Video can save you money, too. Video when used in email marketing can lower your cost per lead by 19%.
Plus, video improves SEO. Video in email increases site traffic, which can have an impact on SEO and clicks, with video users getting 41% more search traffic than non-users.
The data supports it. You need video in your email marketing campaigns.
I'd consider a few of the recommendations above. Use the word "video" in your subject line to improve your open rate. Use a thumbnail of the video in the body of the email. Make sure the video is embedded in the email – this might require a video tool like Vidyard to handle the email embedding.
Make sure that the video has an action step at the end to continue the conversation. You might promote an offer, send them to a landing page or consider additional content for them. Your goal remains the same – get them to click and return to your website to continue the experience.
3. Paid Search
Including video advertising on your landing page is an easy way to increase your site engagement metrics, like time spent on page, and your conversion metrics, like leads generated.
One study showed using video on advertising landing pages can increase conversion rates by as much as 80%. If a user has a positive experience with a video ad, their purchase intent increases by 97%.
Plus, because video help users stay on your page longer, your brand message has more time to sink in and you send a positive signal to Google that this page has value for visitors. That's an opportunity you don't want to miss.
Here are a few tactical upgrades to consider when you start using video in your paid search ads. First, use the word "video" in the headline ad copy. If you can't get it in the H1 headline, then definitely work it in the H2 headline and/or the text description.
Once the ad does its job and gets people to your website landing page, now the hard work begins. You have to convert that visitor into a new contact or, better yet, a lead for the sales team.
Do some testing on the landing page and try to put the video above the fold or on the first screen people see when they land on the page. This usually ensures more people will click and watch the video. If you bury it down the page, a certain percentage of visitors will never make it down the page.
The last tip, and I've seen this work firsthand, is offering something special in the video. We call it an "easter egg," but make sure you talk about the hidden offer on the page and in the first minute of the video.
Remember, you want visitors to watch the entire video. If they leave after just a few seconds, they didn't consume your content. Mention the special offer on the page and in the first minute of the video but reveal the offer toward the end of the video.
This also helps you see what videos are being watched, which ones are converting or driving leads and which offers are most compelling.
Combine video with paid search and these special techniques, and you'll be killing it in no time.

4. Lead Nurturing
After people convert, you need to nurture them. It's rare that someone searches, finds your site, clicks on a link, schedules a call with a rep and buys your products and services.
It's more likely that someone fills out a form and then goes back to their life, leaving you working hard to keep them engaged with you.
This is where lead nurturing comes in, but you have to do it right or else people will become annoyed.
Introduce video into the lead nurturing process, using short videos (30 seconds or so) to tell an emotional and compelling story. Embed video into the email, and you'll see dramatic increases in open rates and click-through rates.
Make sure you mention in the subject line that a video is included. Make these lead nurturing emails as personal as possible. Personalize the role information, the industry information and even the challenge information if possible, and align your video content to this personalization effort.
You'll want to include additional offers in the email. These should help the prospect signal to you how their buyer journey is progressing. If you map this outright, you'll start pulling people through their buyer journey and have their undivided attention.
5. Search Engine Optimization
We talked about paid search, but video helps organic search too. YouTube is the second most popular search engine after Google. People are using video as a keyword when they do searches on Google, and you need video content to show up in these searches.
This means your videos have to be titled with your keywords and keyword phrases in mind. The tags used for your video need to have the same keywords. The descriptions you write need to use the keywords and phrases.
This best practice for search engine optimization (SEO) applies to how you use videos on your site and how you use videos on YouTube.
But there's more. Using video on your website pages is going to help them rank on Google. There are a few technical reasons why.
First, people click on videos. Those clicks signal to Google that your page has value. Next, people watch videos, helping them stay on your site longer, another signal to Google that your page has value.
Finally, videos help you tell a more emotional and compelling story, which would lend me to believe visitors will now stay on your site, click to learn more and visit additional site pages, further telling Google that the site has value and raising you up in the rankings for those keywords.
It's a win-win.
6. Website And Landing Page Optimization
We covered a lot of the campaign tactics that drive people back to our website, like paid search, paid social, email marketing and others. But eventually, it all comes back to your website.
If your website experience is weak, you'll be wasting all the money invested in those channel campaigns. Visitors will land on your site and then leave.
This means your homepage, your website pages and of course your landing pages all need to have video on them to help you turn anonymous visitors into new leads and new sales opportunities.
Video is one of the secret weapons.
According to an article from Atlassian, "Research has found that 65% of the general population are visual learners, meaning they need to see information in order to retain it. Visuals add a component to communication that written and verbal methods do not: speed. Studies have shown that the brain can process images and videos 60,000 times faster than text, making image-based communication remarkably valuable."
Most people prefer to watch than read. Serving up website pages with a ton of copy isn't going to satisfy people who want to watch.
Make sure there is a video on all your most important pages. Finding this out is usually pretty easy. Hit up your Google Analytics or HubSpot dashboards and find your most-visited pages. Start by adding video to those pages, then keep track of the conversion rates on those pages.
You should see the rates climbing. You might have to make adjustments, like where you place the videos, which videos you use and how many videos you feature, but by running some tests you'll answer those questions in no time based on performance.
Video has historically been challenging to produce and difficult to deploy. But today, video is one of the easiest content assets to create and deploy. The cost of video has come down dramatically, and it should be at the core of anyone's content marketing strategy.
Square 2 — Building The Agency You'll LOVE!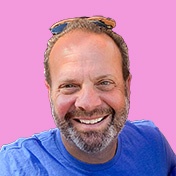 Mike Lieberman, CEO and Chief Revenue Scientist
Mike is the CEO and Chief Revenue Scientist at Square 2. He is passionate about helping people turn their ordinary businesses into businesses people talk about. For more than 25 years, Mike has been working hand-in-hand with CEOs and marketing and sales executives to help them create strategic revenue growth plans, compelling marketing strategies and remarkable sales processes that shorten the sales cycle and increase close rates.