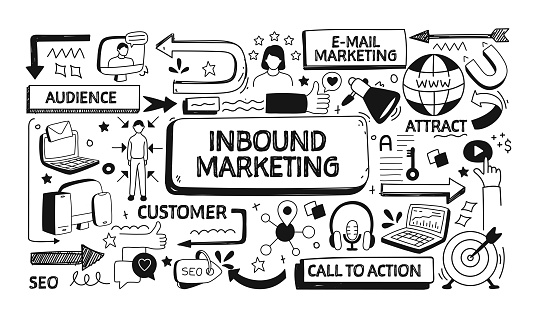 09/21/2021 |
Mike Lieberman, CEO and Chief Revenue Scientist
The Newly Revised, Updated And Recently Tested Guide To Inbound Marketing For 2022
Inbound marketing was created in 2009 by the founders of HubSpot, Brian Halligan and Dharmesh Shah. It was a brilliant way to introduce their software and an entirely new approach to marketing. The two went hand in hand and propelled HubSpot to superstardom.
But that was over 10 years ago, and the world has certainly changed a lot since then – specifically, the idea of earning your prospects' attention instead of buying it has become much more complicated.
Inbound marketing encouraged people to use content to earn a prospect's attention. The more content you created, the more attention you earned. Assuming your content was valuable, this worked pretty well. Most of the inbound success stories were propelled by massive amounts of content.
But does that exact playbook work today?
Data, research and practical experiences lean toward no. Or maybe a better way to look at it is that the content creation playbook for inbound doesn't work the same way.
As we get closer to the end of 2021 and the beginning of 2022, many of you will begin planning for the new year. Inbound marketing is still a valid approach to generating leads, but the 2022 version of inbound looks dramatically different than the inbound playbooks from 2009.
Here's what the 2022 version of inbound marketing should look like.
Your Marketing Strategy
Back in 2009, we did 12-month marketing plans for all of our clients. That was just what you did. All of my in-house experiences included 12-month planning cycles. Many of you might remember similar cycles.
But today, with the access to data and the real-time insights that come from active marketing programs and the technology that supports those programs, 12 months is a lifetime in all marketing scenarios.
If you're doing 12-month marketing planning, it's time to move to Agile (with a capital A) and 30-day planning cycles.
Agile is a very specific methodology. It doesn't mean you're flexible or that you can pivot. It's a delivery methodology that only a handful of agencies actually use. I see even fewer in-house teams using this approach, but it's mandatory in 2022.
Agile marketing is a tactical marketing approach in which teams identify and focus their collective efforts on high-value projects, complete those projects cooperatively, measure their impact and then continuously and incrementally improve the results over time. For more on this, read this article: What Is Agile Marketing And Why Does Your Inbound Marketing Need To Be Agile?
The real advantages of using an Agile delivery methodology are that you respond quickly to data, you plan in tight 30-day cycles and you execute the tactics designed to drive major impact with minimal work.
In addition to running an Agile approach to your inbound marketing program, you also need to make sure all the elements of the strategy are covered correctly.
Since we talk about this frequently, I'm only going to cover these briefly with links to other more in-depth articles.
First, you need to know who you're targeting. These are called personas, and while most companies are on top of this, you need to make sure your personas are detailed enough to be helpful. This includes detailed descriptions of online behavior, too.
Next, you need to know exactly what pains your prospects are dealing with when they show up at your website, and your story needs to clearly (in just 10 seconds) make an emotional and compelling connection between what you do and those pains. Creating this story isn't easy, but it's mandatory.
Your company needs to stand out and be remarkable. You need to craft enough remarkable elements to your company's story to quickly grab your prospects' attention.
You also need to know what marketing tactics you plan to run and the expected results from each. These tactics can't be random acts of marketing; they need to be tightly orchestrated to produce results. The collection of these results should add up to drive the level of lead and sales performance necessary to hit your revenue goals each month.
You need to have the analytics and tracking in place to ensure the data you review daily, weekly and monthly uncovers the insights necessary to make in-program adjustments. These adjustments or optimization efforts are critical to driving results month over month.
Finally, and maybe the most important part of the strategy, is making sure your company is investing enough to drive the expected level of performance. if you underinvest, your program will underperform no matter what.
All of these elements need to be in place and orchestrated properly to check this box. If even one is off, the entire strategy could be holding you back.
Your Website
The cornerstone of your entire marketing effort is your website. It's your virtual salesperson who works 24/7 and your virtual store that is open 24/7. It's where everyone comes to decide if they want to talk to you.
It's how prospects get to know you better and start to engage with your company. This is an important first step, because if you fail to connect with prospects, they're headed to your competitor. It will make or break your inbound marketing efforts, and most companies undervalue it dramatically.
Your website has to be tops in your industry. For many of you, that's not a big lift. But we frequently see websites without content, without a compelling story and without a design that takes their visitors in mind. Perhaps the worst websites are those that talk ONLY about the company and fail to speak to the most important people – the prospects.
Your website has to be the best, and you should be investing in it with that thought.
Websites have changed a lot since inbound arrived on the scene. In 2009, it was all about content.
Today, while content is important, your website is about telling your brand's authentic story. It's about creating an emotional and compelling connection with visitors, then systematically presenting them with educational content all through the site.
You have to know page by page what you want your visitors to do, feel, read, watch and click on, all while making sure the pages are search engine optimized for important keywords, phrases or questions. It's a tricky balance that requires expertise and the application of art and science.
One of the biggest changes is the application of video. Today, many prospects prefer to watch than read. Also, they don't believe you, so they want to hear from your customers.
The best brand stories are told by your customers, and your website needs to move your customer stories front and center. Present them early and often.
Finally, and we'll talk more about this in the next section, content on your website has evolved from e-books and whitepapers to videos and interactive content.
Make sure your website content is aligned with what your prospects are looking for and how they want to consume your content. Then make sure it's easy for your visitors to sign up or subscribe to that content. This allows your website to function as an introduction machine and helps you stay connected with prospects all through their buyer journeys.
As their journeys progress and they return to your site, make it just as easy for them to reach out and email, chat, call or text you. This is how people want to connect with companies today.
Your Content Marketing
This area has undergone one of the most dramatic transformations across the entire idea of inbound marketing. Instead of written whitepapers, which were the rage in 2009, today it's about audio and video content.
A big part of inbound marketing execution was the systems, processes and teams designed around the creation of written content like blogs, e-books, whitepapers, tip sheets and even infographics.
But today's inbound marketing program needs way more audio and video content. While I wouldn't recommend leaving written stuff behind, I think your playbook for 2022 should be 80% audio/video and 20% written content.
The good news is you can scale your content marketing program more easily with audio and video content.
Here's an example: Creating a 20-page e-book requires roughly 50 hours of work. This includes interviewing subject matter experts, writing copy, designing the e-book and creating a landing page, delivery page or delivery email and calls-to-action (CTAs). This also includes getting the e-book set up on your website as well as setting up the tracking and analytics.
Compare this example to an audio- and video-centric content project.
In one hour, you can host a live webcast, record a video, record a podcast episode and get eight to 10 video social posts for all of the social platforms. You can post this content on your website, on social media and on your YouTube channel. You can use this content in email campaigns to drive awareness for your content and your company – all in one hour.
Yes, there is some post-production and some time spent on the promotion, but this is far less than the 50 hours to do a single written piece.
This is how content scales in 2022. Make sure these changes are part of your content marketing playbook for your inbound marketing campaigns to drive better website visits, social engagement, leads and sales opportunities.
Your Email Marketing
Email marketing has taken a beating this year. People are leaning into it heavily, and that's not good. We all get massive amounts of unsolicited emails, and my delete button is worn down to a nub.
More than 306 billion emails are sent and received each day. (Statista

, 2020)

35% of marketers send their customers three to five emails per week. (Not Another State of Marketing Report

, 2020)

Across all industries, the average email open rate is 17.61%, the click-through rate is 8.74% and the bounce rate is 10.64%. (Constant Contact

, 2021)
Here are more email stats for this year to help you see the full picture.
In 2009, far fewer companies emailed people who didn't ask to be emailed. Today, despite new laws, it seems everyone wants to purchase lists and send out cold emails.
What's causing this reaction in the market?
First, it's much harder to earn attention, so people are going back to what they know – cold outbound tactics.
Second, many information services have scrapped together lists of information that are attractive to struggling marketers.
On paper, it looks like a compelling option. Instead of earning attention over time with content and thought leadership, just buy the names and hit them hard.
This isn't a good strategy for inbound marketing in 2022.
Resist the urge to try cold email campaigns. This approach never works. You'll either find yourself in email jail, or you'll realize a few months into it that this email blitzkrieg just isn't producing high-quality leads and sales opportunities.
Instead, consider shifting your email strategy to simply promoting your content creation efforts. Create a set of compelling content offers. Design your emails around those offers and sharing them, helping people access them, serving them up for people who might have missed out and using email to collect feedback on the content to direct future content efforts.
When people are ready to talk with you, they know how to find you. They know how to contact you. They know how to schedule a time to talk, chat or call you.
By taking the sales offer out of your email marketing, you'll see better engagement, build better brand equity and drive more interest in the long run. In addition, we've seen the quality of leads increase, even if the number of leads decreased.
You want your reps talking to highly qualified people, not just anyone. This is how you deliver that.
Your Marketing With Partners
Since we're not recommending buying lists in 2022, how do you get access to new people, qualified people and people who fit your personas in an efficient way?
One of the answers is by working with partners. Today, many companies are looking to do joint marketing with noncompetitive companies.
Here's an example: Square 2 might partner with a technology company that targets similar-sized organizations we want to work with. The technology company wants to get access to our prospects and customers, while we want access to their customers and prospects.
There is no competitive overlap, so the joint program works perfectly.
This can include joint webinars, co-sponsored content, co-funded research or even co-hosting your podcast or videocast show.
By working on content together, you gain access to the partner's database of prospects and customers. If the profile of the people in their database matches your prospect profile, you have a potential home run.
They market your program to their people, while you market your program to your people and you share the contact information. You both win as long as the match is correct.
If you do this regularly, you'll create a steady stream of new contacts, new prospects and new sales opportunities.
Your Paid Media
Paid media? In 2009, using any paid marketing tactics was heresy. Again, you earned attention, you didn't buy it. But today, this perspective is completely out of date.
Because inbound marketing takes time, most marketers have blended their approach, adding demand generation like paid media to their inbound campaigns to pick up the pace and drive more leads faster.
This type of marketing tactic falls into a couple of types – paid search like Google Ads, and paid social like buying ads on LinkedIn, Facebook or Instagram.
The inbound marketing playbook for 2022 includes some type of demand generation tactics, and paid media is usually at the top of the list.
Specifically this includes paid social ads on Facebook where the targeting platform, look-a-like audience identification and on-platform (formless) conversions make it a viable option for every company, including B2B companies.
For most B2B marketers, LinkedIn usually gets a lot of attention, but the cost of LinkedIn ads regardless of whether you're buying clicks or impressions can be challenging. When you have a high cost-per-click or a high cost-per-impression, your ad campaigns must produce in a big way.
We've found this challenging on LinkedIn, whereas Facebook's cost-per-click and cost-per-impression is much more reasonable and ad performance lines up with investment in a more reasonable way.
Paid search with Google Ads is another paid media alternative. This works well for many of our clients, but it's not a given that people are searching for your products or services. Consider doing some analysis and testing before you go all-in with this tactic as part of your inbound playbook next year.
Your Search Engine Optimization
Getting found on Google and other search engines has always, and continues to be, core to the inbound methodology. Remember, you want to be visible when your prospects start looking for you. Search is key to that motion.
There are two parts to search in 2022 – the technical performance of your website, and the alignment of your content with your desired keywords, phrases and questions.
Let's start with the technical aspect of getting found.
Today, Google cares immensely about the experience your website is providing their searchers. Your site has to load lightning fast, it has to work on all devices and it has to quickly get people to the information they're searching for.
This means your website has to be technically well architected. The pages can't load slowly, the descriptions and tags need to reflect your keywords, your images can't be too big, you have to deliver a great experience on smartphones and your visitors need to flow through your site efficiently.
Then your site has to offer the information that searchers are looking for. Your pages have to engage with visitors. People have to click on them, stay on them, visit additional pages and signal to Google that these pages were helpful.
Pillar pages (long and detailed pages), like this one on the Cyclonic Buyer Journey™, that go deep on a specific topic are key to helping your site get ranked.
Blog articles that are over 2,500 words and provide detailed information to visitors are also important. The website pages themselves need to be strategically linked to other on-site pages, and together these features signal to Google that these pages are high value.
Remember, Google ranks pages, not websites, so every page has to be aligned to keywords and optimized for the selected words, keyword phrases and questions your prospects are asking during their buyer journeys.
Your Social Media
Social media as a tactic was just coming online back in 2009. Today, marketers are still trying to figure out exactly what to do with it. Is it a distribution tool? Is it a lead generation tool? How do you integrate it into your content marketing strategy?
I'm not sure any B2B companies or agencies have really cracked the code here.
But moving into 2022, social media does add value, and if used properly it can contribute to improved results. All of the major social platforms should be driving new visitors to your website. They should be helping you build brand awareness and contributing to demand generation.
The way you'll do this next year is by using social media as a content publishing platform. Produce your content in ways that you can distribute it through social channels. This means aligning your content marketing plans with your social media distribution plans.
Here's an example: Instead of doing a single podcast, consider hosting a live show once a week. Live stream that show on Facebook or YouTube. Then take the video recording and host it on your YouTube channel, and take the audio and post it to all of the podcast platforms.
Cut up snippets from the show and post those to all of your social platforms to drive conversation and engagement. Use these snippets to drive more interest in your ongoing video and audio programming. Finally, use email to promote your ongoing programs – live, video and audio.
This is going to allow you to scale your content creation and orchestrate your social media marketing at the same time.
Track the success of this by looking for engagement on social and increased interest in terms of views, followers and subscribers to your show content.
This approach is more aligned with 2022 than the traditional blog posts to Facebook that drove social media marketing in 2009.
Your Technology Tool Kit
I'd be remiss if I didn't talk about marketing and sales technology because so much has changed since HubSpot introduced inbound in 2009. Today, over 8,000 technology tools are available for marketing, sales and customer service. In 2009, it was HubSpot, Marketo and Pardot. That was it.
When it comes to your tech stack in 2022, you must look at a platform solution like HubSpot. Their ability to work across marketing, sales and customer service is a major selling point, and the platform gives you ultimate flexibility to add on tools while limiting your cost to maintain your platform.
If you're integrating a different marketing tool, a CRM and a customer service system, you'll incur costs for integration maintenance and ongoing operations support. Every time you want to change anything, you'll need help.
The platform approach eliminates all of that and allows you to focus investment on value, not maintenance.
Some tools to consider in 2022 include email optimization tools like Seventh Sense. This makes your email marketing much more efficient and productive.
For reward tools, consider Rybbon. This allows you to reward customers for their advocacy, reward prospects for attending webinars and encourage people to connect with you as part of your account-based marketing (ABM) efforts.
Semrush provides additional intelligence around search engine optimization (SEO) and allows you to focus on keeping your website running efficiently and your content aligned with your search strategy. It also provides the insights you need to ensure you're growing an organic audience on Google.
Finally, with so much data available in the HubSpot platform, start looking for AI-powered tools to help make sense of your data. Tools like MAXG, an insights and recommendations engine, take HubSpot data and provide recommendations on what you should be working on in what order and the expected outcomes. This ensures your marketing is being optimized over time and performance is improving.
As with most methodologies, what worked 10 years ago has changed. How people make purchase decisions has changed. The tools they use have changed. The way companies engage and interact with their prospects has changed. And, believe it or not, many of the platforms like Google, Facebook, LinkedIn and even HubSpot have changed since inbound was introduced over 10 years ago.
Everyone needs a new playbook if inbound marketing tactics are going to be part of your marketing strategy. This brief overview of a reimagined, newly designed and updated inbound playbook is just scratching the surface for most businesses.
If you feel like you need a reset around your inbound strategy, tactics, analytics and technology, this is the perfect time to do that exercise and relaunch your efforts for 2022.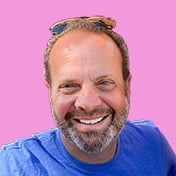 CEO and Chief Revenue Scientist
Mike Lieberman, CEO and Chief Revenue Scientist
Mike is the CEO and Chief Revenue Scientist at Square 2. He is passionate about helping people turn their ordinary businesses into businesses people talk about. For more than 25 years, Mike has been working hand-in-hand with CEOs and marketing and sales executives to help them create strategic revenue growth plans, compelling marketing strategies and remarkable sales processes that shorten the sales cycle and increase close rates.
Eliminate Hit-or-Miss Marketing Moves
Get advice, tips, tools and guidance to generate more leads for your company in this weekly email newsletter.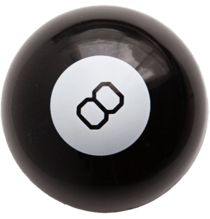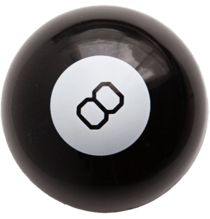 Eliminate Hit-or-Miss Marketing Moves
Get advice, tips, tools and guidance to generate more leads for your company in this weekly email newsletter.
Get With the Program
Whether you want to stay in touch, go deeper into RGS or start a conversation, here are three easy ways to take the next step.