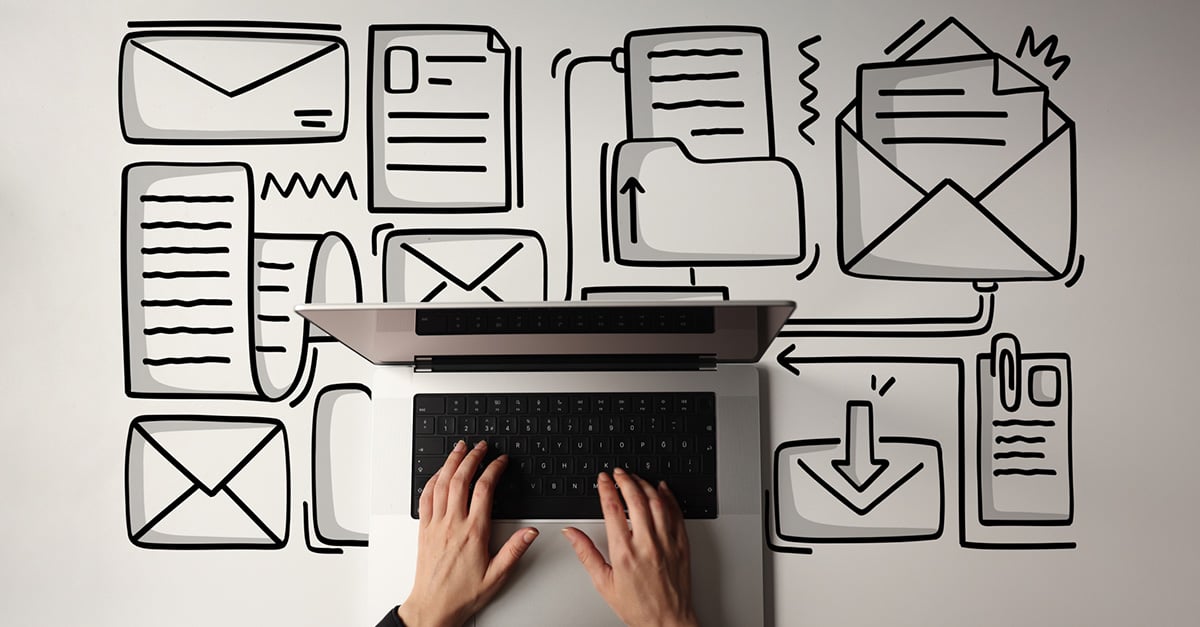 05/02/2023 |
Mike Lieberman, CEO and Chief Revenue Scientist
Two of Our Most Successful Sales Sequences Revealed
Sales has changed so dramatically that it's hard to recognize. Gone are the days when you had to make 100 calls a day. Gone are the days when you visited prospects in their offices. Gone are the days when prospects had to call the office if they were interested in your products or services.
It's a whole new ball game. The playbook has changed and, unfortunately, most companies are still playing catch-up.
One of the ways sales has changed is the use of technology to make the rep's job easier, more effective and more measurable. Automated sales sequences are one of the best tools in the tool kit today.
Here are two of the top-performing sales sequences we've run for clients. We have four high-performing sales sequences, but we saved two for a future article. You will have to stay tuned and look out for that in an upcoming blog post.
Before we get too deep into the actual sales sequences, let's slow down a bit to understand what exactly sales sequences are and how they work.
What Is a Sales Sequence?
A sales sequence (some people also call it a sales cadence) is a scheduled set of touches that usually includes emails, phone calls, text messages and social outreach over a defined time.
Sales sequences are prewritten, and the timing is predetermined. In many cases, the sequences are also automated inside your CRM.
The objective is to proactively continue the conversation with prospects, reinforce your sales process so everyone is following the same steps and get data on the performance of the touches so that they can be optimized over time.
In addition, these help your sales reps be highly efficient, since they're no longer creating these from scratch every time that they have an opportunity.
A sales sequence can be triggered by certain activities, like a website content download, webinar attendance, ad click or even just the addition to a list.
The duration of a sales sequence and the number of touches is going to be highly dependent on your business and specifically the length of the sales cycle. The longer the cycle, the more touches and the more time in between touches.
Regardless, these should be something that every company is using to stay close to their best prospects.
Reengagement Sequences
Not every sales cycle ends with a yes. Some end with a no or even a not right now. Some end with the prospect ghosting you. But just because you got a no or they've been ignoring you doesn't mean you should give up.
It does mean you have to be smart about how you spend your time, and that's where an automated sales sequence can pick up the ball and continue to work to restart the process while you work on more active and viable opportunities.
Here is the actual sequence.
Step 1 – Reengagement Sequence, Day 1: Email 1

If you hear from them and the answer is no, make sure you thank them, tell them you plan to check in on them every now and then, and include content on how to ensure a successful project or purchase (if you sell a product).
If it's been more than two weeks since you heard from them, we recommend you send a close-the-loop email to start the reengagement series.
This email simply says that since it's been a few weeks since you've heard from them, they must be busy, their priorities have changed or they decided to go in a different direction. Your request is that they simply let you know either way. Most people don't like to give you bad news, they prefer to ignore you. This email gives them the OK to tell you they went with your competitor.
Most of the time, they respond by saying that they're still in the process, they've just been busy or they had some internal emergency. Either way, you get a win here.
Step 2 – Reengagement Sequence, Day 30: Email 2

It's been 30 days since you heard no or since you sent your close-the-loop email with no response. Now it's time to follow up again.
So much can happen in 30 days. Your competitor could have dropped the ball. Issues may have crept into your prospect's mind. Buyer's remorse is not unusual. This email might be all they need to reengage with you and share some of their concerns.
Make sure the email comes with high-value content. Don't sell – let them know you're checking in on their progress. Ask if they have any questions. Offer content that's oriented around the stage of the project; for example, How To Know if You're on Track After 30 Days With a New Vendor.

Fear, uncertainty and doubt (FUD) is a powerful tool in this case. But don't say anything about the company they selected. Instead, just check in and see how they are doing.
Step 3 – Reengagement Sequence, Day 45: Phone Call 1

Here, I like to switch it up and give them a call. It's unlikely you'll get through, so be prepared with a voicemail message. Again, just let them know you're checking in and that you hope everything is going well. If they need anything, you and your team are here as a resource.
If you have a webinar coming up, invite them. If you're going to your industry show and think they might be there, invite them to grab a drink or meet you at your booth. If you have a new piece of educational content, let them know that you'd be happy to send it if they're interested in getting it.
Keep it friendly and helpful.
Step 4 – Reengagement Sequence, Day 60: Social Post and Text Message

This is where I like to give the prospect something to think about in a subtle way. So, we recommend posting to your social account (either your personal account or your company account) a success story from a similar industry or application and then sending the link to the prospect via the social platform.
This isn't an email. It's 100% trackable and gives them a less obvious way to show if they're still engaged. There's no email to open or reply to, just a link on social to see a page on your website.
Since social accounts aren't always monitored in the same way email accounts are, I would also send some text with the link: Hey John, we just published this (include the name and link it), and I thought you might find it interesting. Let me know if I can be of any help. Mike
Step 5 – Reengagement Sequence, Day 70, Email 3: Video

For this email, we recommend using a video. Specifically, the video should include a piece of helpful information from a current engagement that solves the specific challenge this prospect had and shared with you during the sales process.
Hey John, I know we talked about moving your website from WordPress to HubSpot. I wanted to share something we recently learned during a similar project. We found out that when HubSpot moves a site it usually requires some additional cleanup, testing and QA on our part. But lately, we've seen their sites needing more work than previously. Just wanted to give you a heads up so that when you're working on your migration you're prepared, just in case. We also created a QA checklist for sites migrating from WordPress to HubSpot. Here's the link – check it out when you get a chance.
That's it. The video makes it easy for the person to consume. The content is contextual. You can track clicks and views on the video and clicks on the link you provided in the email copy. Most importantly, it shows you care, that you're still thinking about them and their project, and you continue to share important info with them proactively.
Step 6 – Reengagement Sequence, Day 90: Email 4

Since it's been three months since you ended your sales process, let's agree that enough time has passed for your competitor to blow it or for your prospect to feel like they might have made a mistake. This means this is the last touch in our reengagement sequence.
We recommend using this email to check in on progress. It's not atypical for projects to be delayed during the first couple of months, and this can give people concern.
Using progress as a reason to check in and providing additional educational content on where they SHOULD be by this point is a great way to do one final check-in.
If after this touch you still hear nothing from the prospects, end the sales sequence and rely on your current email marketing to keep your name front and center. This prospect should be a part of your general database and getting general email marketing from your company, so ending the sales sequence won't end the ability to stay in front of this person over time.
We also recommend letting them know that this is the last email and giving them one final opportunity to connect with you before you stop the series.
Remember that almost all of this (not including the phone call) can be 100% automated, set up in advance, written, built in HubSpot, scheduled and launched without any human intervention. These emails can also be set up so that when someone clicks or responds the sequence is terminated.
It's a highly effective way to stay in touch with what was at one point a very hot prospect. If you got a handful of these to reengage during the year, that would be a major win for sales.
Cross-Sell and Upsell Sequences Based on Purchases
This is one of my all-time favorite sales sequences because it works so well. The key here is data. You need to have the right data, it has to be accurate and it has to be actionable.
Here's the general idea. Depending on what your new customer buys, you set up a sales sequence that encourages them to buy more, buy more frequently and buy what you want them to buy.
Since these scenarios are so specific, let me use an actual example from one of our clients.
This is an entire email sales sequence due to the nature of the communication and series of touches.
The sequence starts when the customer makes their initial purchase. The sequences then trigger based on that purchase and the persona of the person/company making the purchase.
Day 1 – Post-Sale, Email 1
The first email is a thank you or congratulations email on their purchase or the start of your engagement with them. The purpose is to get them used to hearing from you post-sale and to continue the experience they received during the sales process.
To personalize the experience as much as possible, we reference industry specifics and product/service specifics in the initial email. If you want to really impress the customer, include some contextual challenges that were addressed during the sales process.
Day 14 – Email 2, Product/Service
This email references their initial purchase. Basically, people who purchased this product/service typically find that this other product/service is equally helpful. This can be an add-on product/service or an extension product/service.
As an example, customers who purchase riding mowers often purchase ride-behind accessories. These ride-behind accessories would be introduced, recommended and highlighted in this email.
Want another example? When your new tax client comes on board, you can also talk with them about fractional CFO or retirement planning services.
People often want to start slowly with a new company, and as the company proves they can deliver a positive experience, then they're ready to consider putting more money into the relationship.
Automating this with a sales sequence ensures every client gets this same effort to increase the share of the wallet.
Day 30 – Email 3, Industry
This email leans into the industry, your knowledge of the industry, specific challenges associated with the industry and how you've helped other customers in this industry solve their challenges.
One of our clients is a hops farm (as in hops for beer). In their sales sequences, they introduce some of the more creative ways other breweries are using their hops to create amazing recipes, interesting concoctions and new products to sell to their bar and restaurant customers.
By sharing these industry-specific ideas, you become so much more than a supplier. You become a true partner and educational resource that could potentially transform your customers' businesses and drive additional revenue for your business too.
Day 45 – Email 4, Other Customers
People love knowing what other people just like them are doing. This email gives you the chance to let them peek at what other people are doing with your company and they get to see the successes these other companies have achieved while working with you.
In so many cases, companies are horrible at sharing their customers' successes. But it's exactly what your customers are looking for. What are the shortcuts? What are other people doing that's working? This is your chance to shine.
This is also the perfect place for a video from your customer who explains in their own words exactly what they're doing, what they bought, how it works, why it's working and what they've achieved.
Done right, this can drive significant new revenue from your current customers.
Let's go back to the company that provides farm equipment. By featuring a current customer and the wide variety of products they've purchased and highlighting how they're using the equipment and how much the equipment has helped them grow, we were able to drive additional revenue, add on product sales and increase share of wallet at over 20% of their customer base.
Day 60 – Email 5, After 2 Months
Time is relevant in so many business situations. If you're a services firm, your new customer has had a good chance to sample your high level of service. If you're running an engagement, you're probably well into your deliverables. If you're a product company, your customer has used your products for two months.

In all these examples, there has been plenty of time for a follow-up based on their experience to date.
The nature of the outreach in this email should be around what typically happens in and around the two-month mark. It could be that inventory might start to dwindle and a reorder could be considered.
It could be that your strategy work is just wrapping up and it's time to start planning what comes next. In the marketing world, it could be a new website, content creation or the launch of a new campaign.
In the example of our equipment manufacturing client, service on their purchased equipment is something the customer should be thinking about – when to bring it in, what service should be performed, why the service is important and how it extends the life and operation of the equipment.
This is an excellent way to systematically drive additional revenue from your current customers.
Day 75 – Email 6, Advocacy and Referrals
In this email, we're going to take a left turn but continue to lean into the excellent experience your customers are having with your company. Now, three-and-a-half months into the relationship, it's the perfect time to ask for a referral, review or reference video.
Today, being proactive about creating advocacy in your market is a must-have part of any sales and marketing program.
While it would be great if customers provided advocacy for you without having to be asked, most people are simply too busy to even think about it. It's not that they don't want to do it, but it's not at the top of their list. Who could blame them? Everyone is so busy these days.
But a simple email that goes out around this time could create several advocacy assets that can drive additional leads, help shorten the sales cycle and increase your close rate.
Online reviews are one of the easiest asks in this email. Give them a link and direct them to a review site that's relevant to your industry. We use a variety of sites, including the HubSpot Partner Directory, G2 and Clutch.
You can always send them to do a simple Google review on Google. This is going to help you with SEO as well.
You can ask them if they know of any other businesses like theirs that they think could benefit from the work or products you provide. This is as easy as having them do an email introduction, and the warm lead is always more valuable than any cold lead or even any marketing-generated lead. Do this enough and you get a steady stream of referrals that should close faster and at a higher clip.
Finally, video content of your current customers is like gold these days. Ask if they'd be willing to make a short video via Zoom or a remote video kit. They simply talk about their situation and how you helped them. The raw footage is easily turned into reference assets or even a reference reel that can be used in your sales process to eliminate those nagging reference requests that elongate the sales process and annoy your customers.
This type of request should be a regular part of your marketing efforts, and by tying it together with these automated sales sequences, you leverage technology and drive customer advocacy at the same time.
You could easily end the sequence with this last email. It makes sense – it's an advocacy request and it assumes everything is going well. But there is one more email that you could consider; let's call it a bonus email.
Day 90 – Email 7, Sneak Peek, Something Special, Events
Every customer wants to feel special. In most cases, your customers already feel like you should be appreciative of their business, and they're right, but it's not always easy to show that and tell them how much you appreciate their business.
This email gives you a chance to tell them how much you value their business and that you think they're an important part of your company.
Consider offering them something that makes them feel special. It could be:
Early access to a new product or service

A sneak peek at something you're working on

A special invitation to a private event at your industry conference or trade show

A new executive sponsorship program you're rolling out

Pure entertainment or a thank you, like tickets to a game



Regardless, it's something that makes them feel special, continues to solidify the relationship and fosters a business partnership that has deep roots and a solid foundation.
By the time this series of sales sequences executes, you've created additional revenue opportunities, a vibrant advocacy program and a solid foundation for your business relationship with your customers. You've shared educational content with your customers that made them smarter, so they would never consider doing business with your competitors.
After all, who would treat them like this? It's actually a remarkable part of your business all by simply thinking through a series of automated emails. The power of strategy and technology together helps you hit your revenue goals month over month.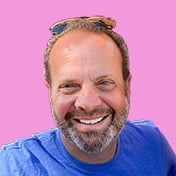 CEO and Chief Revenue Scientist
Mike Lieberman, CEO and Chief Revenue Scientist
Mike is the CEO and Chief Revenue Scientist at Square 2. He is passionate about helping people turn their ordinary businesses into businesses people talk about. For more than 25 years, Mike has been working hand-in-hand with CEOs and marketing and sales executives to help them create strategic revenue growth plans, compelling marketing strategies and remarkable sales processes that shorten the sales cycle and increase close rates.
Eliminate Hit-or-Miss Marketing Moves
Get advice, tips, tools and guidance to generate more leads for your company in this weekly email newsletter.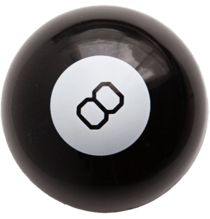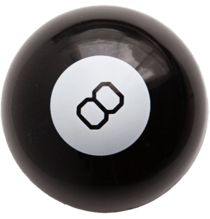 Eliminate Hit-or-Miss Marketing Moves
Get advice, tips, tools and guidance to generate more leads for your company in this weekly email newsletter.
Get With the Program
Whether you want to stay in touch, go deeper into RGS or start a conversation, here are three easy ways to take the next step.