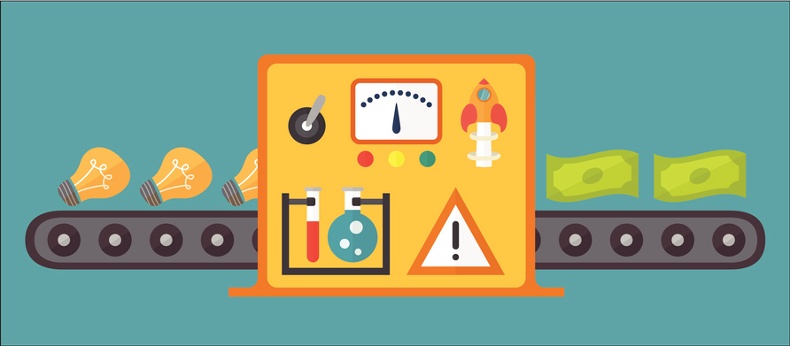 Your website isn't just the digital face of your business. When properly executed and maintained, it can be a lead-capturing, revenue-generating machine.
According to HubSpot's 2021 State of Marketing Report, marketers say that generating leads is their biggest challenge. The report also states that roughly two-thirds of companies use lead generation as the sole metric to determine the success of their content.
But how do you ensure your website is primed to support your business' growth?
In this post, we break down three of the most impactful upgrades you can make to your website to optimize its performance for lead capture. Regardless of the size of your business or the industry you serve, these enhancements can supercharge your website for more revenue.
Why Website Marketing?
Before we jump into the key upgrades, let's review why your website should be a central part of your inbound marketing strategy.
They say you shouldn't judge a book by its cover, but it turns out that customers routinely judge a business by its website. In fact, three-quarters of consumers claim they will assess a company's credibility based on its website design. Add on the fact that your website is one of the main factors in determining how you rank for search, and it's clear that your website sits on the front line of your marketing efforts.
Plus, your website offers the advantage of ownership. Unlike in areas like search or social media, where you have little control over how prospects encounter your business, your website offers a fully proprietary space where you can fine-tune individual aspects of the user experience for a sales-ready approach.
Here are the three upgrades you should install to make your website a lead generation machine:
1) Web Analytics Tools
From doctors to mechanics, service professionals of all types use diagnostic tools to assess health and performance. Why should marketing be any different?
Web analytics tools are one of the key upgrades that businesses can use to boost their lead generation efforts. Defined as the process of collecting, analyzing and reporting data to understand and optimize website performance, web analytics enables you to gain valuable insight into how visitors are engaging with your site.
Web analytics tools can fall under numerous categories, from SEO analysis tools like SEMrush to marketing automation software like HubSpot. These tools can help you understand and mitigate performance issues to improve the overall customer experience.
Some of the questions you should be able to answer as a result of web analytics include:
What are the demographics of the visitors to my site?
Where is my site's traffic coming from (e.g., search, social, etc.)?
At one point in the experience are visitors leaving (i.e., "bouncing") from my site?
What sorts of devices and browsers are visitors using to view my site?
What are my high-converting content pieces?
From there, you should be able to analyze the data and optimize your site according to a number of additional key questions:
Are visitors bouncing because there are broken elements on the page?
Are visitors bouncing because the page doesn't answer their questions?
Is my site optimized for the appropriate browsers and devices?
Do I have the right content to convert these visitors into leads?
Thanks to web analytics, you'll be able to guide your content creation efforts with more accuracy and intention. You'll also be able to more clearly communicate your website's performance to stakeholders.
2) Live Chat And Chatbots
Chatbots and live chat are increasingly becoming the norm in the B2B space. In fact, you may have noticed our chatbot when you navigated to this page. While these chat features certainly offer an effective and cost-efficient customer service solution – for instance, one study found that a live chat session can be about 20% cheaper than a phone call – did you know that they can serve as powerful lead generation tools as well?
The American Marketing Association reports that B2B organizations that use live chat see a 20% increase in conversions on average. That's largely due to the huge boost rapid responses provide in encouraging prospects to move along in their buyer journeys. Responding to customers within the first minute can boost lead conversions by a whopping 391%.
Live chat gives you the ability to efficiently gather important lead-capturing information, such as name, email and location. You can also easily integrate it into tech stack and sales efforts. Plus, although many consumers now expect to see live chat offered on every website, few websites actually use it. This means that live chat can offer a powerful competitive advantage – not to mention a boost in employee satisfaction.
However, be careful not to be too pushy. Just as in the non-digital world, many online visitors are just browsing, so you don't necessarily need live chat on every page. For optimal effect, you can leverage live chat on the pages that are most important to your lead generation process, and use chatbots everywhere else.
3) Dynamic Content
Today's digital-savvy customers expect businesses to speak to them directly – a one-size-fits-all approach is no longer an option. In fact, roughly a third of consumers are more likely to make an unplanned purchase after receiving personalized content. With this in mind, one final upgrade you can make to improve your site's lead-generation capabilities is dynamic content.
This involves tailoring the website experience to unique visitors. Each visitor will see something different depending on their individual characteristics, such as their location, browser or in-session behavior. Plus, it's fast, and in general you don't have to worry about sacrificing site speed to create these more relevant customer experiences.
Dynamic content can take a number of forms, from tailored pop-up ads to personalized product offers. One of the most important elements for lead capture is dynamic CTAs, which are designed to change depending on what's most relevant to the visitor's needs. In fact, personalized calls-to-action convert 202% more visitors than basic ones.
Keep in mind that you can continue personalizing the customer experience from there. For example, persona-specific landing pages can build on the effects of dynamic CTAs by ensuring prospects see copy, images and forms that are relevant to their pains and business goals.
Most businesses want more leads, but not all have the marketing know-how to turn their website into a reliable lead-generation tool. By installing these three critical upgrades – and turning to a seasoned inbound professional when you need an extra boost – you'll be on the path to sustainable, repeatable growth.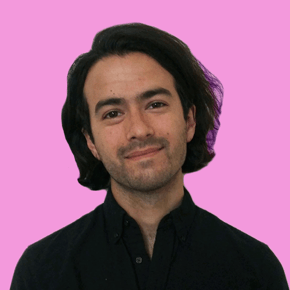 Nick Joseph, Copy Architect
Nick Joseph is a Philadelphia-based copywriter at Square 2. In his other writing life, he's a freelance writer, editor and content strategist. He earned a Ph.D. in English from the University of California, Irvine, where he taught composition and studied the history of American poetry. Before moving to Philadelphia, he lived in Long Beach, California, Sydney, Australia and various parts of the South.