After attending the last two years virtually, a group from Square 2 was thrilled to travel to Boston for this year's INBOUND event. We got to meet other agency partners, software providers and HubSpotters as we absorbed the sessions.
But now that the happy hours are over and we're back home, it's time to break down the key focus of INBOUND 22 – the connected customer.
The Age Of The Connected Customer
The first mainstage session always sets the tone not only for the conference but also the conversations of the next year in the marketing and operations world. Kicking off her first in-person INBOUND as CEO, Yamini Rangan spoke to the digital fatigue and distrust that customers are feeling toward companies.
Some surprising statistics backed up the idea that people are experiencing a "digital overload." Rangan shared that:
65% of Google searches ended without a click
There are 40% fewer responses to sales emails
The blog growth rate dropped to -1.6%
Although companies are developing good content and sending the right emails, we can no longer cut through the noise. So, what should we do?
Rangan's answer: a connected customer growth strategy. She argued that companies are using disconnected apps and spending too much time cleaning and collecting data and not enough time focusing on the customer experience.
What Is A Connected Customer Growth Strategy?
When we talk about "connection," it isn't just your ability to send emails to a prospect. Connection is also related to your systems, processes and people. A connected growth strategy means that:
Your tools are all talking to one another, and you can trust the data
Your processes make it easy for the customer to buy and use your product or service
Your team has the customer information needed to provide a great experience
Let's break it down with an example. In her deep-dive session Sleuth Your Way to a Refreshed GTM That Scales, Mary Grothe of House of Revenue shared a time when she was ready to purchase a software solution. Despite filling out a form detailing her use case and expressing that she was ready to buy, she was routed through to a sales development rep (SDR) and an account executive (AE), which each set up a call to go through discovery questions she had already answered.
A connected customer growth strategy would have identified that she could be fast-tracked through the process. Then, every employee would have known the information Grothe had already provided, and she could have saved hours of frustration.
For the experience to be fully connected, you first need to connect those systems, processes and people. With Operations Hub and some smart architecting, you can bring together all your business tools into HubSpot, where all your employees are working from the same records. Once you can trust your systems and data, you can update your strategy to reach more potential customers.
How To Build A Connected Customer Growth Strategy
For most businesses, the old tried-and-true tactics are no longer working. People aren't filling out forms to download whitepapers because they can't trust the outcome. Will they be harassed by a sales team when they're too early in the process to talk? Will you track and retarget them?
To combat the current level of distrust toward businesses, Rangan recommended that we revisit and update the strategies behind HubSpot's flywheel model. It's all about increasing speed and decreasing friction to delight customers at every stage and provide a remarkable experience.
Here's how you can update your approach to each stage of the flywheel:
Attract (Audience: Strangers)
If you're struggling to get early buyer journey (EBJ) prospects, then it's likely time to diversify your content distribution.
Ungate your content and stop sending emails without value just because you always send an email on Tuesdays. Consider other avenues to reach people in your target. Instead, you could:
Develop and manage a community (such as on Slack or a Facebook Group) for people in your industry
Produce more video content for YouTube, LinkedIn and TikTok (yes, even TikTok)
Launch your own content platform (Check out Square 2+ for inspiration)
Engage (Audience: Prospects And Customers)
Now that you've reached a new potential audience, it's time to nurture your relationships. You have to earn the open rate you want by providing more value and being, well, interesting. Here are a few ideas:
Publish market research, industry insights and other high-value content
Partner with thought leaders to develop Q&A/ask-me-anything (AMA)-style content
Personalize the content you're sending to recipients
Delight (Audience: Customers And Promoters)
Finally, it's time to really stand above the competition in the delight phase. The best way to be delightful in our overstimulated, oversaturated and overloaded world is to be the simple choice.
Here's how:
Give customers the choice of channel to work with you

Calls, texts, emails, WhatsApp, Facebook Messenger and more can now be connected into a single HubSpot inbox

Make buying simple

Move physical forms to e-sign, streamline payments, allow self-serve checkout and upgrades, and automate steps wherever it makes sense
You Don't Have To Go It Alone
You might notice that all these ideas can take a lot of resources. If you're looking to break through the noise, you need to do something different, powerful and valuable. And that takes a concerted investment in time, resources and attention.
Whether you have big plans and not enough hours in the day or are starting from scratch on your messaging, Square 2 can work with you on strategy and execution to delight your customers. We can connect your systems, clean your data and develop smart campaigns that attract and convert.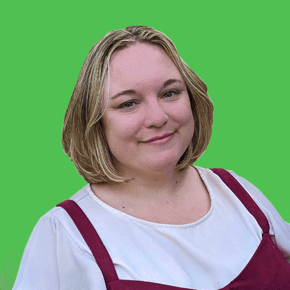 Amber Behring, RevOps Strategist
Amber has spent the last 10 years in marketing for B2B and SaaS businesses, leading content marketing, demand generation and strategy. Her expertise is in helping disconnected businesses integrate their sales, marketing and operations systems to work together and achieve business goals. In content and web work, Amber focuses on improving accessibility and usability for all users, and she is always working to be a better ally to underrepresented users and teams.