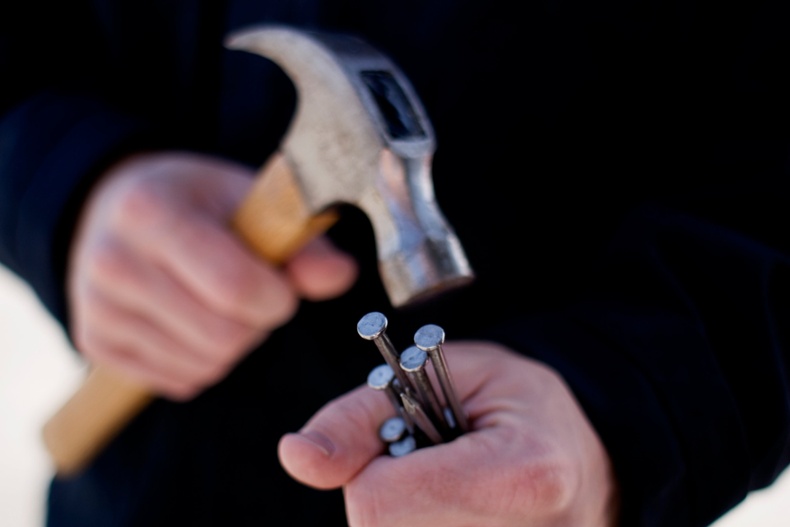 Don't Forget About The Long Game With HubSpot, But If You Want Results Fast, Consider These Tips
First, I don't mean secret like those off-menu items at the fast-food places. I mean secret as in little used by the companies that end up asking us for help with lead generation and their HubSpot software.
I hope to highlight some of the ways we use HubSpot software to help our clients generate quick wins with features that can be turned on, configured and spun up quickly. If your site has enough visitors, early results should be positive.
I'm also going to share some of our methodology that unlocks the power of HubSpot. As an example, HubSpot is a tool, like a hammer. The carpenter uses the hammer to build a beautiful deck.
HubSpot works the same way. You have to know how to use it to produce the beautiful inbound marketing program and steady stream of leads you were seeking when you bought HubSpot.
Here we go.
1) Operations Hub
This might actually be a secret. This new hub was launched last month and focuses on helping clients connect with HubSpot, manage the data in HubSpot and unlock some of the HubSpot tools to make customization easier.
Starting at $50 a month and going up to $800 a month for the pro version, this is a hub you're going to want to consider if you meet certain requirements.
Do you have data coming and going from different systems, like your ERP or finance system? If you're using a different CRM, like Salesforce and HubSpot's Marketing Hub, then data syncing is going to be important.
If you have complex or more sophisticated automation requirements, then the Operations Hub is going to unlock the capabilities to build almost any automation without needing to know coding.
Finally, data quality is critical to giving you high-value analytics and helping you make smart decisions. If your data is bad, you'll make bad decisions. Operations Hub also automates the continued cleaning and scrubbing of your data to ensure it's accurate.
To learn more about HubSpot's Operations Hub, check out this article we wrote last month.
2) Lead Scoring
You may know HubSpot does lead scoring, but it's on this list because hardly anyone uses it, and most of the companies we see using it aren't using it correctly.
With great power comes great responsibility. By that I mean you have to use your newfound lead scoring powers carefully. Once you start applying a score to a lead, behaviors are going to change – and you need to make those changes carefully.
You can use HubSpot to score leads on almost any property or behavior the site tracks. Choose those wisely. For example, if someone visits your pricing page, they may be a good prospect or they may be doing research. Don't assume anything.
Build your model so that behaviors add up appropriately. Visiting your pricing page, team page and product page before downloading your late-stage buyer journey case study would be a much better series of activities to warrant a high lead score and trigger sales rep follow-up.
One of the secret tips we use with clients just getting into lead scoring is to build a simple scoring model quickly. Wait on designing any specific follow-up and monitor the scores. Get feedback from the reps on which prospects are progressing and compare that qualitative data to the lead scoring data.
If the higher-scoring prospects are in fact progressing quickly and identified by the reps as great prospects, your model could be deployed. But if that's not the case, you have more work to do on your model before it's ready for prime time.
For more details on setting up and using lead scoring, check out this article.
3) Meetings Tool
Again, not a secret tool, but we've been using it as a way to help prospects get right to the meeting with sales reps.
If you're not familiar, HubSpot offers a way to link your calendar with HubSpot so you can share available meeting slots with potential prospects.
Let's back up a bit. First, use this feature carefully. I still get annoyed when people who ask me for my time make me use their calendar scheduler. You should consider your personas closely.
With that in your back pocket, consider this. We often add direct links to sales reps' calendars so prospects can eliminate the friction to book directly and quickly. Their calendars need to be relatively open. If prospects look at calendars and find few or no meetings times available, the experience is going to collapse.
Track these links, too, to make sure your prospects are using the links and getting their appointments scheduled. It's possible that in your case this approach won't work as designed, but the beauty is in the ability to quickly test this feature and see if it works for your organization.
4) Chatbot
Speaking of removing friction, chat is another way to make it easier for prospects to talk with you and interact with reps quickly and easily.
Again, no secrets here. Chat is a major tool in the quest to turn website visitors into sales opportunities. However, chat can be deployed in a number of ways.
First, keep in mind the buyer journey of your prospects while they're on your website. All this means is the same chat shouldn't be used on every page. Early-stage buyer journey pages need different chats than late-stage buyer journey pages.
Chats should also be used to collect additional information from prospects. In many cases, you should consider replacing forms with chat collection tools. Forms can present significant friction, while chat is more casual in its ability to collect information on prospects.
Our third way to effectively use chat is to answer questions. Visitors with questions are usually more engaged in their buyer journeys. Quickly answering questions with chat provides a top-notch experience for prospects on your website.
Finally, our last secret tip is to rotate chats across your sales team and set up an assignment table, so if a sales rep's prospect visits the site, that chat request is directed to the assigned rep. Both the rotation chat coverage and the rep assignment model are excellent ways to use chat to fast-track prospects and accelerate your sales cycle.
5) Smart Send For Email
Part of your marketing effort should include "air cover" educational emails once or twice a month. Typically these emails are sent on Tuesdays or Thursdays at 10 a.m. But if you're emailing people across time zones, your 10 a.m. ET send time is 7 a.m. on the West Coast and 3 p.m. in the U.K.
HubSpot has a feature that allows you to ensure everyone gets their email at 10 a.m. in their time zone. HubSpot manages the send and releases each email at the appropriate time. This is a great first step and helps improve email open and click-through rates.
If you want to step up your send intelligence, consider tools like Seventh Sense. This important part of an email-centric tech stack holds emails and sends them when your prospects have proven to open and click on emails.
For example, if I usually spend time running through my emails at 5 p.m. ET, Seventh Sense will store that data and the next time hold the email to be sent to me until 5 p.m., when I'm more likely to open it.
Based on our research and practical client data, this typically improves open rates by 20% to 30% and click-through rates by 10% to 20%.
6) Social Listening
This is actually a secret feature. Yes, it's available, but I've yet to see a single company using this feature prior to working with Square 2.
As HubSpot explains, "Social listening is a great way to keep tabs on what customers and prospects have to say about your business, product/service, content, support and more.
"It entails monitoring your brand's social media profiles for prospect and customer feedback, direct mentions of your brand, and any conversations with relevant keywords, topics, competitors or industries. This is followed by an analysis of that information. Any resulting conclusions will help you determine the best ways to improve your social media strategy, brand awareness and social presence.
"HubSpot's social software helps you stay up to date on what's current and trending by monitoring specific keywords you deem as important to your brand — this way, you never miss a beat when it comes to the things that matter most to your business and audience."
Here's a relevant use case for social listening. You have a prospect in your CRM and you notice they're commenting on a competing product. You can be sure they're also talking to your competitor, and so it's time to make sure they know the difference between your product and theirs.
Get the reps notified, get them on their game, arm them with the necessary materials and continue monitoring social channels for any additional clues or insights.
7) Targeted Accounts
Finally, we're highlighting HubSpot's relatively new account-based marketing (ABM) feature set, which they refer to as Targeted Accounts.
This feature allows you to put specific companies and specific contacts into this section of the CRM and run targeted ads, targeted email campaigns and targeted rep outreach to these people in a structured, organized and measured manner.
This is what ABM is all about – building out audience, persona and individual one-to-one omni-channel campaigns and tracking those campaigns over time.
With everything in this section of the CRM, you can automate, manage, plan and measure how your ABM individual outreach is working. You can optimize the outreach and improve your ability to land the big fish, while inbound marketing continues running in the background hauling in little fish.
As a technology-agnostic agency (we work with a wide variety of marketing, sales and service-related software tools), HubSpot remains best in class when it comes to serving as your platform for marketing, sales and customer service.
Very few tools span the enterprise and support a remarkable customer experience from that first click to closing them as a new customer and then delighting them with service that makes them an advocate for your company.
That customer experience is more complex than ever to manage, and the HubSpot platform puts all of the tools at your fingertips. The rest is up to you.
Square 2 — Building The Agency You'll LOVE!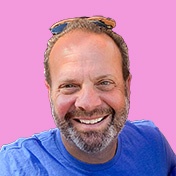 Mike Lieberman, CEO and Chief Revenue Scientist
Mike is the CEO and Chief Revenue Scientist at Square 2. He is passionate about helping people turn their ordinary businesses into businesses people talk about. For more than 25 years, Mike has been working hand-in-hand with CEOs and marketing and sales executives to help them create strategic revenue growth plans, compelling marketing strategies and remarkable sales processes that shorten the sales cycle and increase close rates.