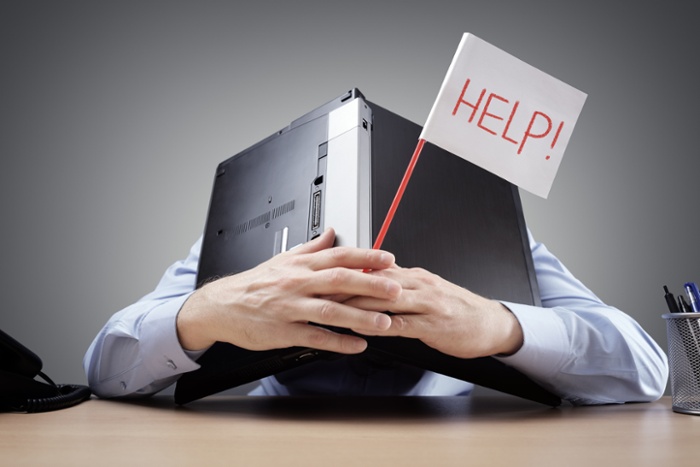 HubSpot, Marketo, Salesforce, Drift, WordPress, Mailchimp And Hootsuite; Point Solutions Will Only Take You So Far
A lot of people come to us with a cobbled-together tech stack featuring individual products that they've purchased over the years. The products don't talk to each other, don't work together and don't support each other, so they won't produce the results you're looking for.
It's time to move from a collection of tools to a platform approach.
You need a set of tools that's integrated out of the box, so you spend your time and money improving your marketing, sales and customer service, instead of spending time and money making separate tools kind of work together.
Here are five reasons the platform play is the only play for companies looking to digitally transform their marketing, sales and service execution.
Reason 1: Data
Data is like the blood in your body. If it's not healthy, you feel horrible. Having clean, accurate and complete data is critical to doing any demand generation, lead generation and revenue generation.
Worse, if your data is bad, your salespeople are going to waste a lot of time putting new data in, cleaning up old data or using bad data as part of their outreach. This last outcome could be potentially embarrassing or even deal-crushing.
Having data in multiple systems or multiple tools is common, and it's easy to fix.
You need a single source of truth when it comes to your data. You need a data platform that all of your supporting tools pull data from.
You need a data source that is 100% accurate, constantly being updated, complete and comprehensive. You need that database synced with other tools, so it's pushing data out and bringing new data in.
What's required here is a detailed understanding of your data, its use cases and its sources. Our team uses this data discovery to create a set of requirements, but think about it more like a set of instructions.
We then use those instructions to build your database and set up your database platform to work exactly as required by the business. Now that all of the other systems are connected, the rest is easy.
If you're using a variety of disparate tools, it's going to be very difficult to have a single source of data. This is going to make managing your marketing and sales execution more challenging – and it's going to make reporting almost impossible.
You want to avoid having different metrics in different systems based on that different data. This is something serious to consider if you are using a collection of tools for your marketing and sales execution.
Reason 2: Integration
With your data requirements defined, the next step is to understand where that data needs to go and all the sources of data. This almost always uncovers some integrations that need to be set up.
Think about these as the connectors that need to be set up. For example, if you're using HubSpot for marketing automation and Salesforce as your CRM, these two systems need to be connected.
You might be using HubSpot as your CRM but need to feed sales data into your ERP system for delivery. These two systems need to be connected. Most companies have some set of systems that ultimately need to talk to each other to produce accurate and actionable data.
Unfortunately, these integrations can be tricky.
Like we do with data, we do additional discovery around integrations. What data needs to be moved back and forth? How frequently? What is the detail around that data? Contacts? Companies? Sales data? Product data?
Then the systems themselves need to be understood. Typically, integrations use APIs (Application Programing Interface). In short, it's the actual code in the software that when exposed can be used to build connector code that allows two software tools to share data.
Some systems that are integrated frequently have standard connector code. Others need code created custom. In every case, we try to use the existing connector code because it's much more affordable for clients. But in other cases, we'll have our development team build custom code if necessary.
You should know that integrations sometimes break. If the software is changed, which can happen when new versions are released, or if your requirements change, those integrations might need to be updated.
Some standard integration tools (also referred to as middleware, like Zapier) keep an eye on these changes and make updates accordingly. That's why clients pay for subscriptions to middleware. For a reasonable monthly subscription, clients never have to worry about integrations becoming outdated.
If you are using a collection of disparate tools, you'll need an integration budget and integration tools. Also, be aware that these connectors may need attention on a regular basis.
Reason 3: Automation
Today's marketing and sales execution is more complex than ever before. The tools required to create an amazing customer and prospect experience are extensive and the requirements even more detailed.
For that reason, many progressive companies are moving to automate as much as possible.
This allows you to create amazing experiences but keep that execution as programmatic as possible. You're empowered to do more with fewer resources, and it eliminates the manual aspect of delivering this, which can cause mistakes and errors.
However, if you have disparate systems, then you can only automate within each of those systems. It becomes highly difficult to automate across these tools.
The result is your marketing and sales operations team may be hopping around from email tool to landing page tool to sales tool to social media tool to website tool. This is not optimal.
This is going to limit your ability to automate and deliver an amazing experience. It also puts extra stress on your team, limiting what they can accomplish in a month.
Reason 4: Tracking, Data, Metrics And Reporting
While these challenges are significant, we still haven't reached the biggest challenge, which is reporting and metrics.
With data in different systems, integrations needing attention and limited automation, you might be making decisions with incorrect metrics and incomplete reports.
It's not that the data is wrong, but to make good decisions about what to do next, you need the data to be accurate and presented in a helpful way. Your team must be able to pull insights out of the data that informs smart and progressive action plans.
In our experience, without a tightly integrated, well-thought-out platform for marketing and sales expectation, the insights that are critical to driving success are often obscured, or in some cases, impossible to uncover.
We regularly see companies that have dashboards and reporting not set up to help people make good, informed and intelligent decisions about what to work on, what to double down on, what to stop working on and what to pause.
Tracking program performance, KPIs, dashboards and reports should have one single business outcome – help the company see what to do next. Insights from dashboards must inform ongoing action plans and produce regular up-and-to-the-right results for all of your critical KPIs.

Reason 5: Insights And Action Plans
This is why we do what we do. Uncovering data-driven insights that can inform your ongoing action plans and continuous improvement work is the key to successful revenue growth.
If you take only one item away from reading this article, make it the above. Let me restate it: If you can't get insights from your reporting, and if you can't use those insights to plan your tests, experiments and program upgrades, you will NOT be able to drive scalable, predictable and sustainable revenue growth.
If you have data in different systems, if your integrations are not tight, if your automation is not aligned across platforms and if your reporting isn't designed to help you uncover insights, all of the energy, money and time you put into getting this right will be wasted.
The back-end technical configuration of the platform tools your company is using to fuel your marketing, sales and revenue execution is mission critical. That technical work must include all of the five areas outlined here.
The reason a cobbled-together set of tools makes managing data, integrations, automation, reporting and insights so challenging is that you're not working in one system. While you might think that using many systems is spreading the risk, it's actually introducing much more risk for your company.
I often hear from clients, "We don't want to put our website on HubSpot, even though we use it for marketing automation. What if we want to switch?" That's a reasonable question, but the benefits of having everything on a platform like HubSpot far outweigh the risks of having everything on HubSpot.
First, your total cost of ownership and ongoing operation are lower on a single platform. You have no ongoing maintenance costs, many more efficiencies, more options for automation, and clean and accurate data moving cross-tool on a single platform.
Next, your reporting is always going to be from a single source. Having marketing, sales and customer service data all on one platform means everyone is looking at the same data all of the time.
Finally, as your requirements change and your marketing, sales and customer service execution gets more advanced, you'll have the tools you need across all of these areas.
Tools you can use to create an amazing customer experience. Tools you can use to continuously improve this experience. Data and metrics that inform your continuous improvement priorities, and clear insight into the business outcomes you and your leadership team expect.
I'm not suggesting you can't make it work on multiple platform tools, because you can. But our experience shows that being on a single platform that does it all makes more sense for most businesses.
I'm also not suggesting that HubSpot has to be that platform. Salesforce does a good job too, and other tools are also worth looking at. But when we look at all of our clients and all of the companies we've worked with over the years, HubSpot has risen to the top of the list.
If we're asked by our clients (and we are often), HubSpot gets our nod as the best cross-platform tool to take your revenue generation efforts to the next level and beyond.
Square 2 — Building The Agency You'll LOVE!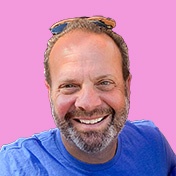 Mike Lieberman, CEO and Chief Revenue Scientist
Mike is the CEO and Chief Revenue Scientist at Square 2. He is passionate about helping people turn their ordinary businesses into businesses people talk about. For more than 25 years, Mike has been working hand-in-hand with CEOs and marketing and sales executives to help them create strategic revenue growth plans, compelling marketing strategies and remarkable sales processes that shorten the sales cycle and increase close rates.