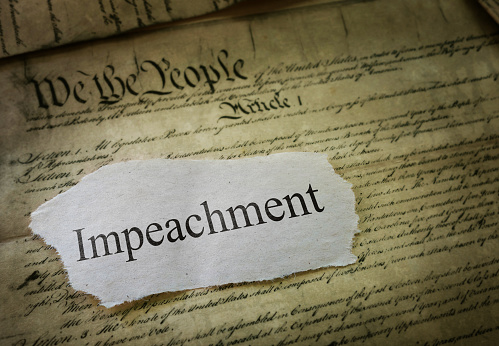 These Need To Be Removed From Your Plans To Free Up Budget And Accelerate Lead Generation
Impeachment is on everyone's list of topics not to talk about during your family holiday celebration, but everyone and their brother is reading about it, writing about it and thinking about it.
From Wikipedia, "Impeachment in the United States is the process by which a legislature ... brings charges against a civil officer of government for crimes alleged to have been committed."
In the context of impeaching marketing and sales tactics for crimes committed against program performance, here are the tactics that you should remove in 2020.
1) New Website Design
What I want kicked out of your program is new website design done simply to make your site look better. Don't bother. Websites have a few very basic goals — tell your story, help your business get found on the web and then turn visitors into qualified leads.
If your website isn't generating leads, then redoing it so it looks better is a waste of time and money.
What you should be doing is looking at what the site says and the story it tells. Does it tell a disruptive, compelling and emotional story that grabs each prospect's attention?
Does your website have a solid strategy behind every single page?
Do you know what you want your visitors to see, feel, read and learn on each page? Is each page designed based on the prospect's buyer journey? Is there content on every page that drives a conversion for qualified prospects? Is each page clear about where you want your visitors to go next?
This type of thinking should be part of every website project. If it's not, and if your website design agency doesn't have this type of approach, you'll end up with a website that looks better but doesn't do anything more to help your company generate leads.
Impeach this type of project immediately.
2) Homegrown CRM Systems
When we work with clients on their sales execution and we look at their legacy CRM systems, we often find homegrown systems that have been built for clients based on their unique set of specifications.
This is a problem. These systems cannot be easily updated, they cannot be easily changed and they require constant costs to keep them working (or to make any changes).
Most of these systems don't include features that are readily available in current SaaS-based CRM systems. Features like call recording, forecasting, lead scoring, nurture workflows, task assignment and proposal development should be included in your system out of the box.
Most of these systems are not web-based, making access limited to the office or home computers. Most of these systems don't have apps or don't work well on smartphones and similar mobile devices, further limiting the access reps have during the day.
With the wide variety of CRMs available today, you should consider impeaching your old, outdated and costly homegrown custom CRM for something more current like HubSpot, Salesforce or SharpSpring.
3) Your Worst-Performing Sales Rep(s)
This one might be a tough idea to swallow, but you should consider moving on from your worst-performing sales rep. Every sales team has that one person who has languished near the bottom for months. Now is the time to help them move on to a role and a job that is better suited for their skill set.
By letting your worst-performing salesperson go, you'll be freeing up budget and investment dollars to better fuel your marketing engine to provide more leads for your remaining sales team.
You'll be giving your current sales team more access to more leads. You'll be putting your best people in a better position to work those leads, and you'll be sending a message that performance matters.
It's never easy to let anyone go, and I'm not suggesting this be done without advance notice, reviews, proper performance plans and detailed conversations. But in most cases, we've found that companies almost always have someone who fits the bill here, someone who they have not acted on replacing or removing.
4) Branding
Your brand and visual identity are important. I'm not suggesting sacrificing any of this, but I'm looking at logo redesign projects for the sake of simply updating your logo.
We get regular comments from clients and prospects regarding their logos, and our responses are almost always the same. Unless your logo is awful, very few of your prospects are selecting you or not selecting you based on your logo.
Most of the clients who think they need branding help don't really need any branding upgrades. Most brands we see reflect their companies adequately, and while they might have some outdated colors or passé design features, they still represent the company in a professional manner.
Instead, take these dollars and invest them in lead generation programs.
5) Email Marketing Platforms
If you're still using Constant Contact, Mailchimp or any other stand-alone email marketing platform, you should consider moving on from those single-function tools and using marketing automation platforms that include email along with many other marketing tools.
I know, these stand-alone tools are cheap, while the marketing automation platform tools are not. But there is an immense amount of value in graduating from a single-function email service provider tool to a marketing or sales platform.
First, you can automate almost everything and create a better, more seamless experience for your prospects. Next, you get insights into each prospect's entire buyer journey.
This is going to be big in 2020. You'll want to understand what website pages your prospects visited, what pages they entered your site on and what pages they left your site on.
You'll want to know what content they engaged with and what content they opted out of. You'll want to see the sales touches and the email touches across their entire experience with your company. And then ultimately, you should want to know what experience they had with your company after they turned from lead into new customer.
This full click-to-close and click-to-customer-journey is going to help you turn your inconsistent revenue performance into a scalable, predictable and repeatable revenue generation machine. For that reason alone, we recommend impeaching your single-tactic email marketing platform subscription in 2020.
6) Trade Shows And Conferences
Should you go or not? Should you display? Should you get a bigger booth? These are all questions that come up when you're considering participating in trade shows and conferences.
The answer to the questions should be easy. Did you get enough new customers to justify the investment? Yes or no.
However, the answer rarely is that simple, mostly because the answer to the new customer question usually is, "No, we didn't get enough new customers. But does that mean we shouldn't do the show again?"
Some of our clients have said, "We have to be there; if we don't go, people are going to think we're out of business." Or they might say, "We have to go, because all our competitors are there."
These are legitimate reasons, but I'd recommend that if you do go to events like this, ensure you get enough leads and enough sales opportunities to justify the expense.
If you have a trade show or conference in your 2020 plan that is so expensive you can't ever justify the investment, or such a poorly performing event that there is no way you'll get enough leads to justify the investment, I'm recommending impeaching these events. Pull them out of your budget and use that money for more productive lead-generating marketing tactics.
7) Search Engine Optimization
This one might be a little tricky to understand. First, I'm not suggesting you shouldn't work to be found on Google. You need to make sure that your business comes up in search for all of the appropriate and strategic keywords, keyword phrases and directories.
What I am suggesting is that if you're investing money in search engine optimization (SEO) or an SEO agency and the only result is you see your listing on the first page of Google, end this immediately.
Yes, being on the first page is important, but getting people to click on your listing, land on your site, spend time on your site and then convert from an anonymous visitor into a lead is the ultimate goal.
That's how you should be evaluating your search engine optimization effort. It's not about how well you're ranking for certain keywords but rather how many leads these keywords are generating and how many leads organic search is generating for your business. It's a subtle change in the way you think about the performance of your SEO initiatives, but it's an important one.
Let's impeach your vanity-oriented search engine optimization program in exchange for an SEO effort that drives visitors, leads and new customers.
Sometimes it's hard to look at individual tactics objectively. You might feel like you need these programs or you've been doing them for so long that you should consider doing them again.
Letting an independent third party look at your current marketing compared to your stated goals and level of investment is the best way to evaluate if you're getting full value from your investment in both marketing and sales execution.
Like the impeachment investigation, this uncovers areas that might be underperforming as well as ideas to stop what's not working and start doing more productive and lead-generating tactics.
Square 2 — Building The Agency You'll LOVE!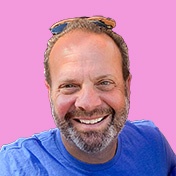 Mike Lieberman, CEO and Chief Revenue Scientist
Mike is the CEO and Chief Revenue Scientist at Square 2. He is passionate about helping people turn their ordinary businesses into businesses people talk about. For more than 25 years, Mike has been working hand-in-hand with CEOs and marketing and sales executives to help them create strategic revenue growth plans, compelling marketing strategies and remarkable sales processes that shorten the sales cycle and increase close rates.