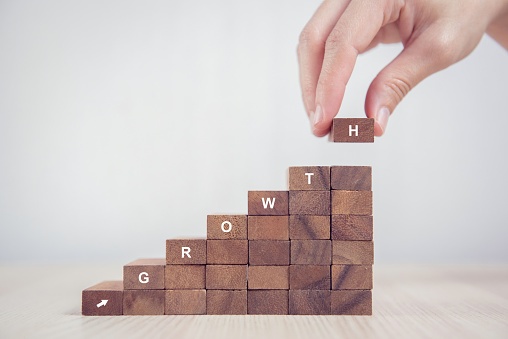 Who Hires A Revenue Growth Agency? What Do They Do? Why Would We Want One?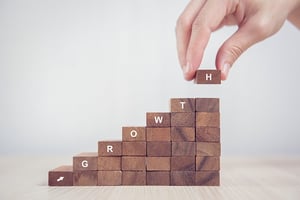 Marketers love to label things, and we've gotten good at labeling our own agencies — digital marketing agency, inbound marketing agency, website design shop, SEO firm, sales enablement company, content marketing agency, branding, demand generation. Blah, blah, blah.
What does it all mean?
We should know better. Do our prospects care what we call ourselves? Do our clients? What do our clients want from us? The team at Square 2 thinks clients want to grow their businesses, want more new customers, want more highly qualified leads, want to get better at closing those leads and, in short, want revenue growth.
Clients want month-over-month, repeatable, scalable and predictable revenue growth, which is exactly what a revenue growth agency should be doing for their clients and exactly what we do when we work with companies that choose to work with us.
A Revenue Growth Agency Is…
A revenue growth agency is a firm designed to help you grow your revenue month over month in a repeatable, scalable and predictable way. It's just that simple.
Who Needs A Revenue Growth Agency?
We get it; some people don't want revenue growth from their agency. They might want a simple website, email marketing campaigns or even social media advertising. That's fine. Plenty of project-oriented, tactically efficient agencies are available to serve these requirements.
Other people simply want demand generation programs or even inbound marketing programs, and if your company has the rest of the process locked down, this too might work for you.
But we've seen company after company achieve lead generation success yet fail to convert those leads into revenue. Does that sound familiar? We've seen companies that wanted demand generation, or more awareness of their brand, and that too failed to impact the top-line revenue for the company.
When we look at the research, our own studies and other people's data, it looks like an epidemic of companies missing revenue goals month over month. We're here to help with that.
So, the question around who needs a revenue growth agency might just point to the fact that most of you do. In fact, if you've missed your goals last year, last quarter, last month or any of the months over the past year, I'd say you need a revenue growth agency.
How To Work With A Revenue Growth Agency
If the idea of a revenue growth agency is new to you, then getting comfortable knowing with how you'd work with one might also be new.
The answer shouldn't surprise you. We'll work with you in the best way possible to help you grow your revenue.
If you need help across the entire "click-to-close" spectrum, we've got your back.
If you need help generating more leads because your sales team is killing it with leads you currently have in the pipeline, we'll work to get you more leads.
If you need help closing existing leads because your marketing team is driving a ton of new leads to the sales team, we'll help you close more leads and close them faster.
If marketing is generating the wrong leads or poor-quality leads and sales is spending time chasing unqualified opportunities, we can help there too.
If you're getting leads and closing leads, but there is a gap in your revenue growth execution that's preventing you from growing faster, we can help with that.
If you're not realizing revenue from your current customer base, we can show you how to activate your customers for cross-sell and upsell opportunities, and turn them into advocates for your company.
Finally, you might not know where the issues exist, and that's OK too. We can look at your entire revenue cycle, run diagnostics, do audits and apply our proprietary software, MAXG, to uncover where your challenges lie. We'll then outline the strategy, tactics, analytics and required software to get your revenue cycle humming along and your business growing.
This is what a revenue growth agency does with its clients.
How To Spot A Revenue Growth Agency
If you like the sound of what I described above, then you might be considering looking for such an agency. Proceed with caution. A lot of standard marketing agencies are masquerading as growth agencies. Some inbound marketing agencies call themselves growth agencies because HubSpot has introduced the idea of a growth stack.
But no worries. You can spot a revenue growth agency and avoid hiring an ordinary marketing agency pretending to be one.
First, ask about their planning methodology. They should have one and clearly communicate it to you. Then ask about their abilities to guarantee the results associated with their work. A revenue growth agency should be comfortable working with you to create the agreed-on metrics and then be comfortable guaranteeing that.
Next, are they talking about numbers with you right out of the gate? They should be asking you a lot of questions about results, performance and metrics:
How many visitors does your site get in a month?

How many convert into leads?

How many of those are sales-qualified leads?

How many are sales opportunities?

How many of those opportunities get proposals?

How many of those close?

How long does it take from first click to close in days?

How much money do your customers spend with you in a year?

What is the lifetime value of a new customer?

How many of your current customers buy everything you offer?

How often do you email or reach out to current customers?

How big is your prospect email database?

What level of investment have you budgeted for this initiative?

How many sales reps do you have?

What percentage of them hit targets each month?

How frequently does the company hit or exceed their monthly revenue goals?
If your initial conversations with any agency don't sound like this, then you might not be talking to a revenue growth agency.
How To Evaluate A Revenue Growth Agency
You've decided a revenue growth agency is right for you. You found a few that fit the bill, and now you're trying to decide which one to work with. Good for you!
Here are some tips when taking your three finalists down to the one selected agency.
Make sure they have the right skills and resources as well as a team to deliver across your entire revenue cycle. That means they'll need sales enablement, sales consulting and sales training expertise. Be sure you've looked carefully at their ability to help with sales, as it's critical.
Make sure they have the tools and abilities to dig into the numbers, metrics and analytics. They should have process, systems or even home-grown software tools that help them uncover insights in your program's performance, so they can recommend upgrades, improvements and optimization over time.
Make sure they have the right experience. Too many agencies put inexperienced people on your team, and while they might be nice, they lack the experience to help your company grow. You want people with over 15 to 20 years of experience.
Ask about guarantees. Only the best agencies will be comfortable guaranteeing results. They might challenge you to create a reasonable set of agreed-on results, but you want your agency to challenge you. You want them to tell you what they think, and you want them to bring this confidence to your engagement with them. A guarantee shows they have the confidence to do what you're asking them to do.
Taking your company from $5 million in annual revenue to $10 million in annual revenue, or even from $20 million to $30 million or $100 million to $150 million, is not going to be easy. Some seasoned CEOs might tell you it's the hardest aspect of growing a company.
It's rarely lightning in a bottle, like the stories you read in Inc. Magazine. Most of the time, it takes stamina, perseverance, confidence and hard work. Most of you have never grown a business, and it's not surprising that you'd need help, advice and guidance.
A solid revenue growth agency brings all of the tools, experience and people required to build the strategy, tactics, analytics and technology for your revenue generation machine.
They'll help you break down your big goal into smaller bite-sized chunks (typically quarterly, but in some cases monthly). This is like putting together a 1,000-piece puzzle, except they've put 1,000-piece puzzles together before and know how to do it better than most.
If you stay focused, follow their advice and believe, then you're on your way to creating a system that helps you hit your revenue goals every single month.
Square 2 — Building The Agency You'll LOVE!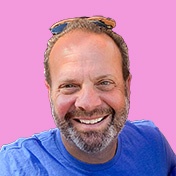 Mike Lieberman, CEO and Chief Revenue Scientist
Mike is the CEO and Chief Revenue Scientist at Square 2. He is passionate about helping people turn their ordinary businesses into businesses people talk about. For more than 25 years, Mike has been working hand-in-hand with CEOs and marketing and sales executives to help them create strategic revenue growth plans, compelling marketing strategies and remarkable sales processes that shorten the sales cycle and increase close rates.