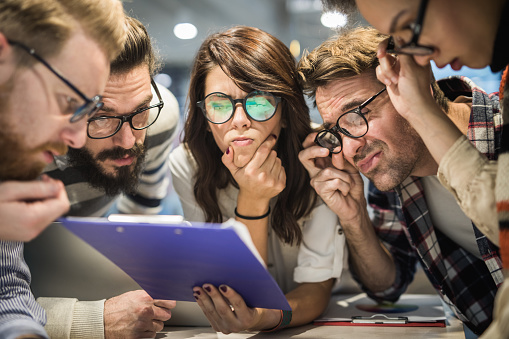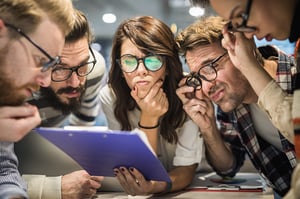 Of course you do. Right? Don't be so sure.
Companies are missing their revenue goals month over month. It's an epidemic sweeping the country. The tenure for CMOs is the shortest it's been in years. Agencies are getting fired left and right for "random acts of marketing" that produce little or no results.
One of the most common stories I hear from marketing and sales leaders is about the challenges associated with getting results, getting results fast enough and getting enough results to keep your CEO or board happy. Sound familiar?
This is a major aspect of growth. If you can't get enough leads, sales opportunities and new customers, your business is not going to grow. If you can't keep your customers happy and they're leaving faster than you can sign new customers, your business is not going to grow.
The best way to keep everyone happy is to get results and drive revenue as a result of the strategy, tactics, analytics and technology associated with marketing, sales and customer service.
So, what's the answer?
It would be great if this was an easy answer, but it's a multifaceted challenge. First, most in-house marketing teams are focused on tactics rather than strategy, analytics or technology. Those tactics are still assigned in a siloed way. Someone is responsible for events, someone is accountable for email marketing, someone else handles social media and another team works on the website.
In some cases, this deployment of resources (both time and money) is completely misaligned with the company's revenue goals. What I mean by this is the company has Champagne goals and Coca-Cola budgets (or they're spending big bucks and getting little results).
They're doing a ton of tracking using Google or marketing automation software, but they're not experienced enough to pull insights out of that data, so there's a lot of data to review but not a lot of action, adjustments or optimization plans based on the performance data.
The result (and this might sound familiar) is the team starts doing "random acts of marketing." Sales questions what marketing is working on, while marketing tries to justify what they're working on. You have the endless loop of dysfunction around revenue.
Let's take a closer look behind the scenes, and let's come up with some solutions.
Strategy Is A Nonnegotiable
The data is undeniable. We look at three or four prospect programs every week, and the number one reason why those programs are not working is because there never was any strategy. If you want to understand what this means in a more concrete way, think about it like this: If you don't have anything remarkable to say about your business, your business is invisible.
Here's a link from an article I wrote a few months ago. It illustrates why stories, messaging and differentiation might be the difference between success and failure when it comes to marketing and sales.
If you want to get better results for your company, you must have the ability to rework your company's story. This strategy work must include persona development (almost everyone knows this), messaging and story creation, differentiation and the analytics necessary to understand the quantitative picture of where your company is today and the desired state.
At Square 2, we run workshops for each of these four elements of strategy, and we don't progress to tactics until they're all locked down and approved by our clients.
While the personas, messaging and differentiation are straightforward, perhaps the analytics are not.
In order to have a positive, productive and profitable marketing and sales effort, you need to know the quantitative data associated with the current performance of your revenue cycle. This is everything from website visitor data to number of new customers, monthly revenue, average revenue per new customer, retention rate, cross-sell rates and everything in between.
This helps you align revenue performance (sales, marketing and customer service) to your current revenue performance, and then you can build a new model that shows what the revenue cycle is supposed to look like if you hope to hit your revenue goals. This gives you the delta between current state and desired state.
You can read more about the revenue cycle here.
With all of this strategy work, you align your team, set expectations, create an appropriate budget, build a set of tactics based on performance data and prioritize execution around what will have the biggest impact for the least amount of effort. Now you're ready to execute.
Experience And Experimentation
The strategy can be designed with an internal process, training and playbooks. But when it comes to execution, getting results requires the people running the program to have enough experience to lead the execution in the right direction, to make the right decisions and to have confidence that their past experiences are driving those decisions.
At Square 2, we realized it usually takes about 10 years of active program management experience before you know what to do, when to do it and how to do it.
But there are some ways to accelerate this at your company.
One of the best (and almost always underused) ideas is to use your company as a lab and run a ton of experiments every month. By using your company as a lab, you can run experiments on how to rank in Google, you can test different paid ads, you can test different content types and CTA designs, and you can even test new offerings.
This is going to take a mindset shift. If you're running your own marketing, then prepare to make mistakes, get ready for failed experiments and accept that not everything you do will work as designed. Don't shy away from this; lean into it. You will learn a lot from those mistakes. They will teach you what not to do again.
You might learn more from your failures than you do from your successes. When you're running your own marketing, sales and revenue generation programs, trial and error are key to month-over-month improvements.
Ongoing Optimization Takes Time And Budget
Next, make sure your teams are running active optimization across your entire revenue cycle (sales, marketing and customer service). This optimization effort should be budgeted for and planned out. This is one of the most important efforts your team can be doing if results are your goal.
Every revenue generation program has three distinct phases: plan, build and grow. While the plan and build phases are important, the grow phase is the most important. Without it, you'll be executing without any focus on improving the metrics.
Make sure that everyone is clear about the grow (or optimization) stage being critical to producing results. It's the stage when you have all of your assets, the strategy is executing and you're starting to see early returns. You can see what pages on the website are getting visitors, what offers are converting, what landing pages are working and what sources are bringing in new visitors to the site.
You may have run a couple of campaigns ,and you have data on email, lead nurturing, CTA conversions and the quality of the leads your efforts are producing for the client.
Now you and your team have to dig into that data and come up with ongoing optimization ideas that are going to produce even better results. This effort takes time. To really get this part of your execution to hum, you need to have a process that gives your teams guidance around how to do this critical work.
We run an analyze, review, respond and act process that provides a clear methodology around what to look at, who to involve, how to process information and come up with insights, and then most importantly, create an action plan to drive our recommendations to clients.
The more you run this cycle, the better your results. If you have your team looking at data monthly and they create a monthly set of recommendations, great. But what if they could run this cycle weekly and create a weekly set of recommendations? Wouldn't that be better? What if they could do it every day? See where this is going? The more you cycle, the better the results.
Insights Are The Secret
Here's something the marketing automation companies and the dashboard companies won't tell you: The secret to doing this well and getting results is not in the data, analytics or dashboards. It's from the insights your team gleans from that data.
You need your people to be able to look at the analytics and the data, then come up with the insights. Unfortunately, this skill set is earned.
The only way to uncover insights is by doing it. Doing it for different companies in different industries. Doing it for companies of different sizes. Doing it for companies with different marketing tactics. Doing it and then seeing what results were produced. Doing it for your company, and doing it over and over again.
Software won't produce these insights. They only come from experience.
Meet MAXG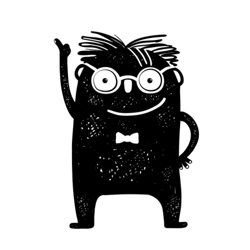 Having run an agency for 16 years, it became obvious that the secret to getting clients results was having a team of people who could uncover these insights and make recommendations to clients to optimize the performance of their program.
But no one can do this for five to seven clients every single day. If the data analysis, insight identification and recommendations are the key, how can we make this easier?
MAXG is an artificial-intelligence-powered insight and recommendation engine designed for marketers and marketing teams. Now your team doesn't need the experience. We've built our 16 years of experience into MAXG, giving him an AI-powered brain to keep learning based on the data from your program and other programs just like yours.
MAXG's intelligence is accelerated by all the programs he's looking at and all the results he's seeing. The more people who use it, the smarter he gets.
Simply connect MAXG to HubSpot or Google Analytics. This takes about five seconds, and MAXG provides insights and recommendations in a prioritized fashion, based on your goals.
MAXG also gives you benchmark data, so you can compare your performance to other companies in your industry. Haven't you always secretly wondered how you were doing as compared to your peers in your industry? Wonder no more.
MAXG is designed for marketing teams and, best of all, it's free for the next six weeks. We're sharing MAXG with everyone to get feedback on the product, and we'll continue to add new insights and recommendations every single week.
Interested in finally fixing that nagging issue of knowing what to do to get better results? Click here or click the MAXG button below to visit the website and sign up for early access before we roll out our paid version in April.
Finally, your company will get the results you need, based on your goals and your current performance data.
Square 2 — Building The Agency You'll LOVE!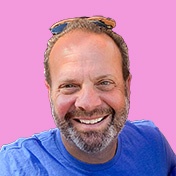 Mike Lieberman, CEO and Chief Revenue Scientist
Mike is the CEO and Chief Revenue Scientist at Square 2. He is passionate about helping people turn their ordinary businesses into businesses people talk about. For more than 25 years, Mike has been working hand-in-hand with CEOs and marketing and sales executives to help them create strategic revenue growth plans, compelling marketing strategies and remarkable sales processes that shorten the sales cycle and increase close rates.