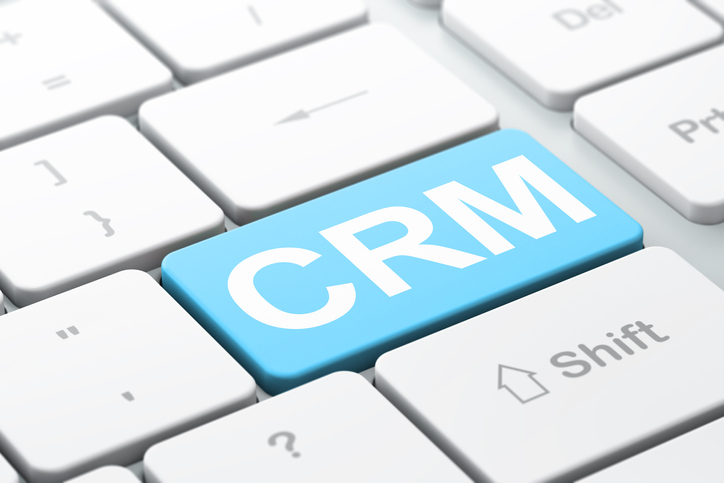 04/04/2023 |
Mike Lieberman, CEO and Chief Revenue Scientist
20 Ways a HubSpot Admin Helps You Generate Leads and Revenue
Let's be no fluff here – HubSpot has become much more complicated over the past few years. The HubSpot admin role is no longer a nice to have; for most companies, it's a need to have.
Today, HubSpot's capabilities are much more like Salesforce than Constant Contact. Most companies are only using a small portion of HubSpot's powerful feature set, and a HubSpot admin can unlock all that value and more.
The question facing many HubSpot customers today is this: How do we bring this resource on to our team and configure the support in a way that pertains to our specific HubSpot portals?
We're going to shine a bright light on that question today.

What Is a HubSpot Admin?
A HubSpot admin, or HubSpot administrator, is someone who helps you and your company get full value from your investment in HubSpot. You may have heard the term revenue operations (RevOps) – the HubSpot admin role is part of that effort and that team.
To be more specific, they understand the needs and requirements of your marketing, sales and customer service teams, and they support those needs with the HubSpot features in each of the HubSpot portals.
Later in this article, we're going to list 20 projects a HubSpot admin could be doing for your company, so that you have a complete picture of the role.
How Do I Know if We Need a HubSpot Admin?
Before we get to those projects, let's look more closely at whether a HubSpot admin is right for your company.
Here are some signals that you might need a HubSpot admin sooner than later:
Your current HubSpot expert (super admin) is at risk of leaving or has left. This leaves you with no one to truly pay attention to HubSpot.

You have several people inside your portals making changes without any centralized system, process or person to make sense of, prioritize and organize all these changes.

You've been cycling through agencies over the past few years. This usually leads to highly cluttered, unorganized and inefficient portals that make ongoing HubSpot work difficult, time-consuming, expensive and inefficient.

You have people who are good at HubSpot, but they also have day jobs. In other words, they're marketing managers, salespeople or customer service reps. Shouldn't they be doing the job you paid for and letting someone else handle the HubSpot stuff? Plus, we've had several clients tell us that if they did the work, it would take four hours, and they know someone like us can do it in an hour because of our experience with HubSpot and a wide range of clients. Makes sense, right?
If any of these scenarios sounds familiar, here's the list of projects our HubSpot admins regularly do for clients. Let's start with the most common types of support.
1. Provide On-the-Spot HubSpot Support
When you use HubSpot, regular requests for changes come in almost every day. Change this label in the CRM, add this box on this form, change this page on our website, add this stage to this deal pipeline, build me this new dashboard and so on.

These requests build up and, before you know it, a huge list of stuff needs to be done in HubSpot and no one is available to do it. Keep up with these requests by having a HubSpot admin who can go in and make these changes weekly.
Sometimes, these requests are actual emergencies. In those scenarios, wouldn't it be better to have someone who can hop in, make the change and get it off your plate?

Now you have a way to continually update, upgrade and optimize your HubSpot portals.
2. Provide Ongoing Training as Needed
We've all heard it: "I don't know how to do this in HubSpot." Marketing people, salespeople, customer service people and even executives have things they want to do, but perhaps they were never trained, the training was months ago or they simply forgot.
Having a HubSpot admin who can do regular mini-trainings, or even talk with someone and walk them through it, can go a long way to keeping everyone up to date on how to use HubSpot, limit the noise around not being trained and even keep you ahead of the curve as you hire new people.
Regular monthly HubSpot training sessions for new and current team members are a great way to keep everyone current and active on HubSpot. Your admin should be able to support this type of initiative.
3. Make Regular Updates and Upgrades to Your Website Pages
If you're managing your website properly, this should be something you're doing weekly. Ongoing website page optimization is key to better search results, improved conversion, higher lead generation and better visitor experiences.
Some of these changes might be simple, while others might require a more comprehensive understanding of the HubSpot CMS.
Having a HubSpot admin on call to handle these changes means you can make more changes more frequently, which will improve almost all aspects of your marketing and lead generation efforts.
4. Install a Lead-Scoring Model
Moving on to some of the more intermediate projects means considering lead scoring.
Lead scoring can transform how your salespeople approach leads and prospects. Quantitative scores based on prospect data, both demographic and behavioral, can help sales reps understand which prospects are more likely to close.
However, putting a lead-scoring model into HubSpot requires a little strategy, some implementation and then ongoing optimization. It's likely that the initial scoring model you build will need tweaking and adjustments over time.
Your HubSpot admin should be able to walk you through the strategy portion, handle all the implementation, build reporting and then take care of any optimization that comes after your reps start using the score to direct sales activities.
5. Automate Lead Nurturing
A major benefit of HubSpot is the ability to automate as much as possible. This comes into play when you see people converting on forms from your website. We call these people marketing-qualified leads (MQLs). This means they're interested in what you do but aren't yet ready to speak to a rep.
You want to nurture them, but not with any of your reps' valuable time. Automating a series of lead-nurturing emails that follows the conversion allows you to keep the conversation going. If you do this correctly, you can proactively move them through their buyer journey with you.
Once they move far enough along, you can use your lead-nurturing effort to encourage the sales conversation, which means you successfully nurtured your MQL into a sales-qualified lead (SQL). This is one of HubSpot's strongest features, and if you're not using it like this, a HubSpot admin can help you build, install and manage this type of lead-nurturing effort.
6. Automate Lead Routing
Most sales teams have multiple reps, and they're assigned to a territory, a specific set of accounts or even a specific vertical market.
HubSpot lets you automatically route leads based on a variety of logic, and your HubSpot admin can set that up, monitor it and adjust it over time to ensure a consistent and fair distribution of leads based on the rules.
Automating everything possible means your team is operating at peak efficiency by spending more time talking to prospects and working with sales and less time dealing with administrative tasks.
7. Install and Optimize Chat
Want to turn website visitors into leads? Install chat on your website. Before you get too excited, recognize that this does take some strategy work to understand who is on what page, what questions they need answered and how you want to handle those chat requests.
But your HubSpot admin should be able to help you install your chat, configure your chat bot, route chats to the right reps and optimize your chat over time to improve performance.
They can and should also provide some reporting on how chat is performing, just like other lead generation efforts across your marketing program.
8. Identify Revenue Opportunities From Service Tickets
Looking for quick revenue from existing customers? Then get your HubSpot admin to improve how HubSpot routes and responds to ticket requests from Service Hub.
Just like your website and other marketing initiatives, this process should be reviewed regularly and optimized just as frequently so that your customers are getting an equally remarkable experience as your prospects.
What is the automated communication associated with service tickets? Who is handling them? What is the expected turnaround time? How are those routed? These are all questions that you should be working on. Your HubSpot admin can then go into HubSpot and configuring the tool accordingly.
Based on our experience, this almost always turns up additional revenue opportunities that can be turned over to sales or handled by customer service, depending on your process.
9. Automate Sales Follow-Ups
Just like we recommended automating lead-nurturing emails for prospects, sales can execute automated prospect follow-ups too.
These sequences or workflows can be built into HubSpot and scheduled to be sent based on certain triggers or human intervention.
Again, you want to automate as much as possible to get full value from HubSpot and to make your sales process as consistent as possible. Thank-you emails, next step emails, reference reel emails – they all can be set up in advance and triggered to be sent automatically.
10. Uncover Insights Buried in Your Data
This is actually a huge and little-known advantage of having a HubSpot admin on your team. It's hard to know what your data is telling you, and there is so much data inside HubSpot that one of the secrets is knowing what to look at and when to look at it, and then figuring out what exactly it is telling you.
We refer to that nugget of information as an insight. Those insights are key to taking proactive actions based on your revenue-related performance data.
But uncovering those insights is tricky. It takes experience and skill. Your HubSpot admin should be capable of doing this, sharing those insights with you and helping you create that next set of actions to drive more leads and more revenue.
11. Optimize Campaign Execution
Just like website optimization above, your campaigns need constant optimization as well. It's fine for the marketing team to be identifying those optimizations, but then someone needs to go into HubSpot and install them.
Do you want your marketing team doing that, or do you want them moving on to other marketing-related tasks while you have an expert in HubSpot installing the upgrades more efficiently?
The more you optimize, the better the results. But if you don't have a resource trailing behind your marketing team doing the installation, those upgrades are either going to take too long to get installed or just pile up. Neither is optimal because it will slow your path to growth.
12. Make Regular Updates and Upgrades to Your CRM
When you're actively using your CRM, updates and upgrades are always going to need to be made. Add this field to our record, make this change to the stages in our sales process, implement this custom object that is just for our business, install a new pipeline for a new product or service – the hits just keep coming.
Again, the faster you can take these small changes and get them done, the better your revenue generation machine will work, the faster your revenue cycle will spin and the better your company will do from a sales and revenue perspective.
13. Keep a Close Eye on Your Data
This is an underestimated part of the HubSpot experience. Your data is EVERYTHING. Your customer and prospect data are vital corporate assets.
This data has to be kept clean, remain accurate and be as comprehensive as possible.
It's a regular job to remove duplicates, take out undeliverable contacts, ensure that you're not emailing people who have opted out and make sure your sales team is operating with the best, most current data available.
Your HubSpot admin should be making sure that every aspect of your database is 100% clean every day, every week and every month.
14. Improve Your Sales Process
You might be noticing a theme here, but just like your website and your campaigns, you should be actively optimizing and improving your sales process too. Here's a podcast/videocast from the show What's Wrong With Revenue? that goes deep into how you can work on your sales process.
Once you come up with improvements, they'll have to be installed into HubSpot. Again, the more you make these small changes on a regular basis, the faster the overall process will improve. This means shorter sales cycles and higher closing rates.
Your HubSpot admin can go in and quickly make these changes, giving you the improvements needed to hit your sales goals.
15. Improve Segmentation
One major shift in marketing over the past few years is personalization, and that means making sure your database is segmented as much as possible. The more ways you can slice and dice your data, the more personal your campaigns and the more appropriate the messaging.
We've had clients personalize based on role, vertical, challenge and even technology platform. By getting their data properly segmented in HubSpot, the rest of the campaign execution is actually very easy.
But getting and keeping the segmentation accurate and current while adding new segmentation options should be a key part of what a HubSpot admin does for your company.
16. Support Personalization Initiatives
Sticking to this theme, the more personal the outreach, the better it performs. But using personalization in HubSpot can be a little tricky. We're not just talking about Dear Mike but rather collecting as much information from your prospects as possible.
This means using progressive profiling so that your prospects provide more personal information over time. HubSpot allows you to collect some basic information upon a prospect's first conversion experience, and then as they come back, you can ask for additional information and in a way that doesn't turn off the prospect.
Once you have this more comprehensive profile for the prospect, you can then design more personalized campaigns, so that this effort is one of collecting info and then using it. Both steps should be part of what your HubSpot admin does for your company.
17. Manage Permissions, Build Out User Profiles and Define Teams
HubSpot has added a ton of additional features around setting up access. This includes giving the right people the right access to view and edit data. This also means creating roles and teams that have similar permissions.
However, this needs to be set up and managed so that as new people come on board, they are added to HubSpot and granted the correct access. User access should be reviewed regularly. As people leave or change roles, access credentials and permissions must be monitored and adjusted as needed.
Again, you should have a HubSpot admin who can do this quickly, instead of your marketing manager who might only use these features sporadically and not be familiar with all the new options in this area.
18. Build Out Dashboards
The reporting and dashboard features in HubSpot are extensive. You can build a dashboard with any data from any part of all the Hubs. This is good, but it's also challenging because it means your team might not have the experiences with data and reporting to tackle this effort effectively.
Your HubSpot admin will have reporting, data and dashboard build experiences from a variety of clients and should be able to share that experience with you to build your dashboards.
Remember, dashboards need to deliver insights. If dashboards aren't being used, consider shuttering them to keep the volume of dashboards reasonable.
19. Set Up, Monitor and Fix Any Integrations
HubSpot can integrate with many other technologies. While this is good, those integrations and connections need to be monitored. Sometimes they require updating (if you're using a piece of middleware), and sometimes they need to be reset if either of the connected tools change their APIs.
Often, companies add new tools, and new integrations need to be set up and tested. Don't underestimate the time required to test current and new integrations. Again, these should be done by a HubSpot admin instead of someone on the marketing team who might not have the depth of experience handling projects like this.
20. Keep You Updated on New Features, Betas and Ways To Use HubSpot
HubSpot regularly rolls out new features across a wide range of products. It's almost impossible to stay up to date on ALL those new features. HubSpot does have a product update button inside the software, but it's still challenging for nontechnical people to understand the new features and whether they are relevant to your company.
Your HubSpot admin should be keeping tabs on these new features, introducing you to new features and leading conversations around how or when to start using new features. They should also be handling any training associated with new features and helping you stay current on all the new opportunities.
Square 2 publishes a monthly blog article that features new product updates that are most relevant to clients, so this too can be helpful.
If you've been thinking about any of these project types but are hesitant to implement them because you're not exactly sure how to do it or have other more pressing priorities, using a HubSpot admin might be the right call for your company.
In fact, we recommend that most companies consider a HubSpot admin resource. Either hire in-house, use an agency or have a part-time contractor on call. Either way, if you use this resource correctly, it's going to pay off in more leads, more sales opportunities and more closed business.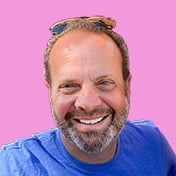 CEO and Chief Revenue Scientist
Mike Lieberman, CEO and Chief Revenue Scientist
Mike is the CEO and Chief Revenue Scientist at Square 2. He is passionate about helping people turn their ordinary businesses into businesses people talk about. For more than 25 years, Mike has been working hand-in-hand with CEOs and marketing and sales executives to help them create strategic revenue growth plans, compelling marketing strategies and remarkable sales processes that shorten the sales cycle and increase close rates.
Eliminate Hit-or-Miss Marketing Moves
Get advice, tips, tools and guidance to generate more leads for your company in this weekly email newsletter.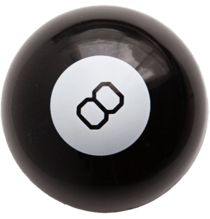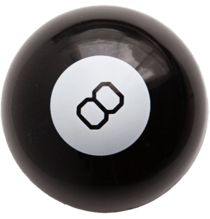 Eliminate Hit-or-Miss Marketing Moves
Get advice, tips, tools and guidance to generate more leads for your company in this weekly email newsletter.
Get With the Program
Whether you want to stay in touch, go deeper into RGS or start a conversation, here are three easy ways to take the next step.