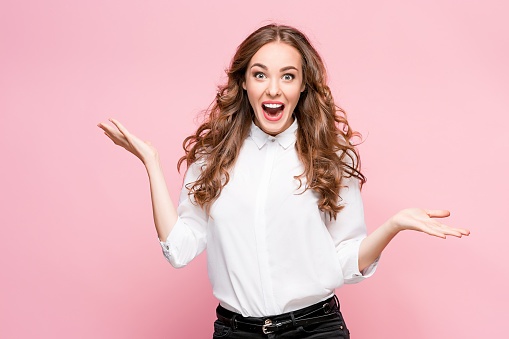 B2C Websites Are Redefining The Visitor Experience And Raising The Bar On Responsiveness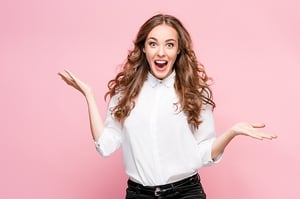 Your grandfather's chat tool is a thing of the past. Today, almost everyone has bought or interacted with companies via chat. It's one of the more acceptable channels, and in some cases, it's the most efficient channel.
I've even heard a few people say they prefer to talk with companies via chat. This is primarily because large retail brands and their super-duper websites have elevated the bar around how we interact with companies.
Chat adds real value to your website, and the tools available to companies of all sizes make chat a technology that is no longer a nice-to-have feature but a must-have tool, because your prospects are demanding it.
But how does it work, how do you optimize it, and how do you use it to drive business results, sales leads, sales opportunities, new customers and new revenue from current customers?
Hold onto your hats! Here's a quick start guide on how to use chat and conversational marketing to drive results at your company.
1. Skip The Form
No one likes filling out a form, but it's been the way you interact with a company. If you want something, you fill out a form and request it.
But that's no longer the case. Today, you can interact with a live individual via chat and request almost anything.
More importantly, the person on the other end of the chat conversation can provide extra guidance, ask a few more questions and get to know your prospect better. The result is a happier prospect, a prospect who feels safer and a prospect more likely to pick you over your competitors.
2. Gauge Visitor Intent
Anyone working on search engine optimization knows that your website pages have to provide visitors what they're looking for if you want to rank highly on Google.
One of the best ways to know if visitors are finding what they were looking for is to ask them. Today, you can ask visitors one simple question: Did you find what you were looking for on this page? If the answer is "yes," you have a user-centric page.
But if the answer is "no," you can use chat to better understand what they were looking for, and then make website improvements to help increase your rankings.
3. Fast-Forward The Sales Process
In almost every case, our clients are seeing elongated sales processes as more people get involved, more information is available and client purchasing cycles are extended to deal with the extra information.
In response, we're looking for ways to fast-forward the sales process, and chat is one of the best.
You don't have to email back and forth to find time to talk. You don't have to forward a lead to a sales rep and wait for them to follow up. Now the prospect can talk directly to the rep via chat, cutting at least a week off the front end of the sales process.
If your sales process is four weeks and you can cut 25% off of every sales cycle, that means you can potentially do 25% more in revenue without doing any additional work. Get your sales cycles to move more quickly with chat.
Instead of doing 13 deals a year, you could do 17 deals a year. That assumes you can only work on one deal at a time, which we all know is not the case. Shortening the sales cycle is one of the fastest and potentially easiest ways to accelerate revenue growth at your company.
4. Serve Customers Faster
Customer service doesn't always get the attention it deserves as a revenue growth area, but if you can provide customers with faster responses and serve them faster, they're more likely to provide you a positive review, share their positive service experience, stay with you for longer and buy more from you.
In an American Express survey from 2017, "7 out of 10 U.S. consumers say they've spent more money to do business with a company that delivers great service."
Chat gives you instant access to your customers. It puts the people with the answers in direct contact with the people who have questions. The faster you can response, serve and provide solutions to your customers, the more likely they are to be a promoter and to buy more from you.
5. Answer Questions
Today, people are self-guiding their own buyer journeys. Sales isn't even invited to the party until 75% of the buyer journey is over. Sales is getting into the game late in the fourth quarter.
But because people are on their own, they have more questions and need more answers. In most cases, prospects are looking for those questions on your website and in your resources section.
Help them get those answers more quickly with chat and you'll be on your way to helping those prospects feel safe and emotionally connected to your company, because you helped them and because you made the process easier.
More importantly, by introducing them to the question-answering sales team earlier in their buyer journey, your sales team now has the opportunity to get into the game earlier and become the trusted advisor and guide for the prospect's buyer journey, positioning your company and your offerings early and often.
6. Qualify Leads
Even the best marketing casts a wide net, and sometimes that net traps the little fish that need to be thrown back.
Not a big deal, but do you want your expensive sales reps spending time on the phone talking to unqualified prospects, or do you want them focusing in on those opportunities that have acute pain, budget and a direct link to power? You don't have to answer that.
Chat gives you the opportunity to do additional qualification and define the best path forward for the interested party.
If they're not qualified, off-ramp them quickly, professionally and in a way that is respectful to the prospect. You never know who they know or what their company might grow up to be one day. You want to treat everyone respectfully.
By qualifying them with chat, you can continue to efficiently gain an understanding of the key qualification criteria, and then fast-forward them through the sales process if highly qualified or create the necessary next steps to continue to support them on their buyer journey.
Either way, your reps are now spending most of their time with your most qualified prospects.
7. Score Leads
Lead scoring is a big part of most client engagements today. Marketing and sales wants to know how good a lead is potentially, and a lead score provides some insight into the quality of the lead.
However, it most cases, it's still a blend of qualitative, quantitative and attribution information. The score is not based on any conversational data or input.
Chat gives you the chance to add to your lead-scoring algorithm. Visitors who chat are more likely to buy and buy more.
A report by ICMI found website visitors who engage with your company via live chat are worth 4.5 times more than visitors who don't, and a Forrester study found a 10% increase in the average order value when reviewing sales from customers who engaged in chat before making a purchase compared to those who did not use chat.
Put that in your lead-scoring model and smoke it.
8. Offer Additional Content Options
Finally, with a Cyclonic Buyer Journey™ being executed in a lot of industries, the more helpful your company can be in any one of the now eight buyer journey stages, the more likely these people will want to work with your company over a less responsive competitor.
As they visit your website, they might not download one of your offers, but by using chat to be available, you might be able to engage them in a conversation that uncovers what they're looking for.
If you notice that they did download a particular content item, chat also gives you the opportunity to suggest additional related or contextual pieces, making their experience on your site even more remarkable.
It's like you already know them. This does wonders for getting them to know, like and trust you and your company. The result is going to be more leads, more sales opportunities, more people talking about your company, more new customers and more revenue.
The investment for adding chat to your website pales in comparison to the opportunities and revenue this simple but highly innovative tool can deliver for your company.
Square 2 Marketing – Revenue Is Earned Through Experience, Methodology And Insights!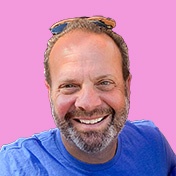 Mike Lieberman, CEO and Chief Revenue Scientist
Mike is the CEO and Chief Revenue Scientist at Square 2. He is passionate about helping people turn their ordinary businesses into businesses people talk about. For more than 25 years, Mike has been working hand-in-hand with CEOs and marketing and sales executives to help them create strategic revenue growth plans, compelling marketing strategies and remarkable sales processes that shorten the sales cycle and increase close rates.