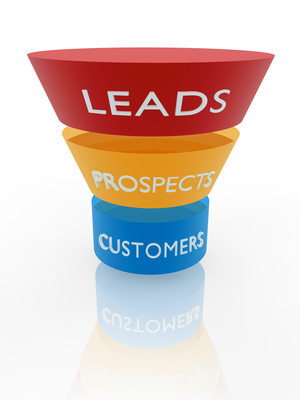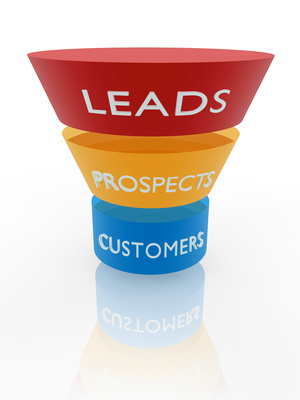 So, you are ready to add an inbound marketing campaign to your current set of marketing tactics.
Before you hit the ground running with inbound marketing content creation and subsequent tactics for nurturing leads, you first have to strategize. This should be done before you start working on any of your tactics, typically in the first week of your inbound marketing effort.
Your strategy starts with an understanding of the "buyer journey" and how that maps to your sales funnel. This helps you create offers for all levels of interest.
What Are Your Offers? Hint: It's Not Just "Buy Now"
Just because someone sees your advertisement in a magazine and visits your website doesn't mean he or she is ready to chat with you about hiring your company or buying your products … at least, not yet.
Customers aren't "born ready" – they have to be prepped and primed to like, know and trust your company first. Actually, no one is ready to talk with a sales person until the pain associated with their issues becomes acute. To do this, you must present them with helpful, educational offers.
The outdated, outbound way of thinking is this: "Buy my product or service." With an inbound marketing channel added to your enterprise marketing strategies, this is just one of your many offers.
Helpful offers are pieces of content that educate your prospects and portray your enterprise business as not only an industry thought leader, but an informative partner offering consultative resources rather than short-sighted sales opportunities.
Nurture Prospects Through Your Funnel. Get Them Ready To Buy.
As a marketer, you never know when that pain is going to be acute, so you have to continually nurture your leads with educational content. The real purpose for this nurturing is to help them feel progressively more comfortable with your enterprise.
The more you help them with links, educational materials, videos, blogs and other relevant content, the more likely they are to hire your company. Brainstorm pieces of content that fit your targets' needs at every stage of the decision-making process.
Use the information below to dictate the types of content you offer according to a contact's location in your sales funnel: lower-risk offers (tip sheets and whitepapers) offered at the top of the funnel and the beginning of the decision-making process, and higher-risk offers (demos, free trials and consultations) offered at the bottom of the funnel when prospects are ready.
Suspect (Awareness Stage) - With Awareness Of Your Business
Before any awareness of your enterprise business brand, this person is simply a contact. But, with awareness and a realization of the need for your product or service, the former contact becomes a suspect.
Prospect (Consideration Stage) - Researching Ways To Solve Their Pains
The former suspect recognizes his or her pain and researches potential solutions, including the products or services provided by your enterprise business.
Lead (Decision Stage) - Ready To Do Business, Perhaps With You
The former prospect examines the options and begins narrowing down the list of available vendors, which includes your enterprise business.
Customer - Does Business With You
The former lead is now a customer because he or she has chosen your product/service as the solution to a specific pain.
Think About Your Content Topics. Create A Content Calendar.
In order to find what topics capture the attention of your target audience, you should look at past data and strategize your content marketing.
What are the most popular blog articles you have published? What are some of the most viewed pages on your website? Your historical performance should dictate the direction for new marketing content. Look outside your own business, too. What blog articles on major industry sites are highly shared or commented on? That is a good indicator of interest in your market.
Figure Out Your Content Format.
Create content in different formats, from text-based content like blog posts, whitepapers, reports and e-books to mixed media content like webinars, videos and audio interviews. Don't forget infographics! Switch it up. Keep your audience intrigued and wanting more. Don't get stuck in a content rut by publishing the same stuff over and over.
Who Are Your Content Curators?
You should implement different perspectives from inside your organization, while maintaining consistent voice and tone.

Once you clearly understand what you need to do to nurture your prospective customers and what content is most effective for lead generation, you're ready to start putting your inbound marketing machine in motion. Stay tuned for future blog posts as we provide you with additional insight on how to add inbound marketing to your current marketing mix.
Start Today Tip – Take it from us, we create an incredible amount of content for our clients and it's not easy. Not only do you need to write, but you also need to edit and design these materials so they look and sound professional. On top of that, you have to be creative and actually think like a publisher! What do our readers, watchers and listeners want to see from us? What makes them feel safe enough to move forward and hire us? How do we address their pains and separate ourselves from our competition? Content creation and inbound marketing are tricky. Starting with a plan is a great first step.
Square 2 Marketing - Leading The Reality Marketing And Inbound Marketing Revolutions!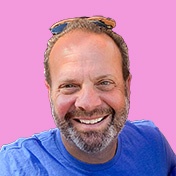 Mike Lieberman, CEO and Chief Revenue Scientist
Mike is the CEO and Chief Revenue Scientist at Square 2. He is passionate about helping people turn their ordinary businesses into businesses people talk about. For more than 25 years, Mike has been working hand-in-hand with CEOs and marketing and sales executives to help them create strategic revenue growth plans, compelling marketing strategies and remarkable sales processes that shorten the sales cycle and increase close rates.