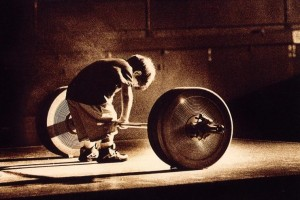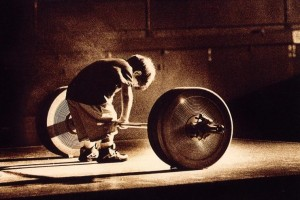 If anyone tries to tell you that marketing is about getting your name out there, building market share or creating a brand—kick them out of your office.
Marketing has only one mission in life: to generate leads for your business.
The challenge becomes how do you create a marketing strategy and then implement marketing tactics that actually generate leads for your business?
The answer includes creating a Reality Marketing oriented marketing strategy and then implementing a set of inbound marketing tactics designed to work together as your Marketing Machine, helping your business get found, get leads and close more sales.
A Reality Marketing Strategy includes a few key components that can't be overlooked or skipped if you want a marketing program that generates results. Those components include the following:
Overall company goals – where do you want the marketing to take your company?
Target market personas – who do you want to attract with the marketing and who do you want to turn away?
Target market pains – what issues, challenges and hassles do your target prospects have day to day?
Solutions – how do you, your business, your products or your services solve those pains?
Remarkables – how do you do it differently than ALL of your competitors?
Tactical Details – which inbound marketing tactics are required to get you to your business goals and how are they going to be implemented over the next 12 months?
Schedule – what is the sequence for the rollout of those tactics?
Budget – what investment is required to implement your plan?
The next step is to create all the elements required to execute your inbound marketing tactics. This is a complicated and interconnected marketing process. Here are some of the foundational elements that should be included in any inbound marketing program:
Website Design – There is a lot that goes into planning for and developing an inbound marketing website design. The messaging has to be emotionally engaging for prospects during the first 10 seconds of their visit. The structure and design of the site needs to support an active effort to convert visitors into leads and the site has to be about your prospects, not about you.
Search Engine Optimization – You have to consider your keywords before you start any inbound marketing tactics. You have to know (not guess) how prospects are searching for you and these keywords have to be infused into website copy, copy for educational content like your blog and in both onsite and offsite SEO efforts.
Social Media – Most businesses have social media sites, but most are incomplete or ineffective at capturing visitors and turning them into fans, followers or viewers. All of your social media sites need to be complete, represent your business and include conversion tools.
Content Marketing – The more content you create, the more leads you are going to get. Once you know what your prospects want to learn, you can begin creating eBooks, whitepapers, tip guides, videos, webinars, slide shows, infographics and other educational materials. You must plan on creating new, original content monthly to optimize your lead generation efforts.
Content Sourcing or Publishing – Once you have this original educational content you want to start thinking about where you might be able to publish or post this new content. These places are the same places your prospects are already spending their time. Right now there are blogs, websites, emails, discussion groups and social sites where your prospects are talking about you. Get into the conversation or get left behind.
Conversion Optimization – You need to think through the best way to turn anonymous website visitors into leads for your business. Understanding how to convert these visitors is critical. Implementing landing pages with best practices design and using visual call-to-action buttons to entice visitors is all part of implementing an inbound marketing program.
Lead Nurturing – Just because someone becomes a lead doesn't mean they are necessarily a sales opportunity. Treating leads like sales opportunities might mean turning off potential customers. You have to create and plan an effective lead nurturing program that delivers content in context with a prospect's personal buying cycle.
Metrics and Analytics – What gets measured gets done. You have to set goals and track performance against those goals. Over time this is how your marketing improves and your business gets closer to having a repeatable and scalable marketing machine that generates leads for your business month after month.
No one said it was going to be easy. If it was easy everyone would be doing it. You have an opportunity to get ahead of your competition and maintain that advantage. If you want to ensure your marketing delivers leads for your business then start planning your marketing strategy and start implementing your inbound marketing program today.
Start Today Tip – Is your marketing generating leads for your business? If not, then you owe it to yourself to consider another option. Inbound marketing is built on a Reality Marketing platform that's designed to turn your old-school branding into cutting edge lead generating strategies and tactics. Click the image below to learn how inbound marketing might work at your company.
Square 2 Marketing – Leading The Reality Marketing Revolution!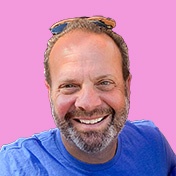 Mike Lieberman, CEO and Chief Revenue Scientist
Mike is the CEO and Chief Revenue Scientist at Square 2. He is passionate about helping people turn their ordinary businesses into businesses people talk about. For more than 25 years, Mike has been working hand-in-hand with CEOs and marketing and sales executives to help them create strategic revenue growth plans, compelling marketing strategies and remarkable sales processes that shorten the sales cycle and increase close rates.