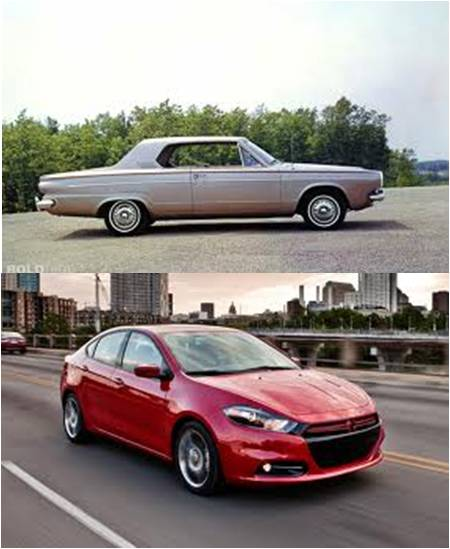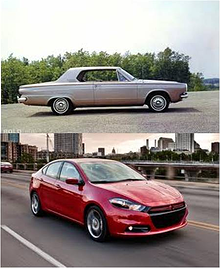 Since I trashed the car companies for lame advertising the other day, today I wanted to give them a nice "atta boy." Dodge and their newly styled Dart model is doing some amazing things with both their marketing and their offering.
First, do any of you older folks remember the Dodge Dart? In case you don't here is a picture of the old Dart and here is a picture of the new Dodge Dart. Now, I don't know who the old Dart was supposed to appeal to, but I bet they had short white hair.
I do know who the new Dart is supposed to appeal to because both of my teenage sons introduced me to the car. Both have expressed interest in wanting to own the Dodge Dart. Mission accomplished Dodge! Well done!
But the story gets better and it gets better in a remarkable way. What got our attention is that Dodge offers a Registry for the car. If they want the car, they sign up like you would for a wedding registry. Now I can buy the engine and his mom can buy him the wheels and his grandma can buy him the tires and before you know it, he has his car. This idea is brilliant!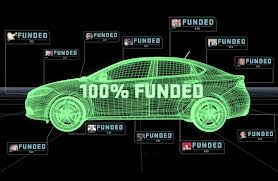 More specifically, it's remarkable! People are talking about this. This idea is a great way to get people involved with the car, the company and the person who wants to get this new car.
It's the perfect example of remarkable in action. I am sure there were a whole host of people who said this could never be done or we've never done anything like this before. But they did it and it's going to help sell cars.
So how does this relate to inbound marketing? That's a great question.
Since it's different people are writing about it. Autoblog did a post about it that picked up a ton of comments (some good, some not so good), likes, tweets, etc. There is a buzz!
The more people that talk about it the more people will visit their website to check out the car and sign up for the Registry. Everyone who registers is a prospect for the car. Name one other car company who has an email list of people who like their cars. If you can name one other company, you get a free copy of Fire Your Sales Team Today!
Once they have that list, you bet they are nurturing those people. They are sharing additional information on the car, on the car buying process, on the registry, on the safety reports, on styling updates, on the features, on any specials, etc. It's a one-to-one marketing effort that costs them pennies on the dollar vs. the competitors who are pumping millions into TV advertising.
How can you apply this to your business? That's an even better question.
I might sound like a broken record when I say—Marketing Strategy! Who are you trying to attract to your company? What challenges do they have? How do you solve those challenges? How do you do it better than everyone else? In the case of the Dodge Dart, paying for your first new car is a challenge. They solved that by offering the registry.
Look, I know the website, email and the brochure are the fun parts of marketing. But if you get the strategy wrong, the rest of the stuff isn't going to do anything for you. Spend the time and the money getting the marketing strategy right first. Even if that means you have to wait a couple of weeks for your new website to be live.
Start Today Tip – Almost every single business we've worked with has the ability to do something remarkable. The challenge isn't in the "what" it's in the "how." Don't limit your business with comments like "we could never do something like that" or "that's not how we've done it here in the past." Don't settle for the word "can't." Push your team to create ideas that deliver "how can we do it." Once you get people working on making remarkable a reality, the marketing becomes secondary. After all, I didn't see this Dodge Dart Registry on TV or in a magazine. The target market told me about it. That's what you want for your business.
Square 2 Marketing – Leading The Reality Marketing Revolution!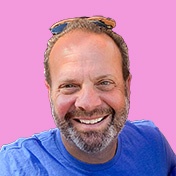 Mike Lieberman, CEO and Chief Revenue Scientist
Mike is the CEO and Chief Revenue Scientist at Square 2. He is passionate about helping people turn their ordinary businesses into businesses people talk about. For more than 25 years, Mike has been working hand-in-hand with CEOs and marketing and sales executives to help them create strategic revenue growth plans, compelling marketing strategies and remarkable sales processes that shorten the sales cycle and increase close rates.