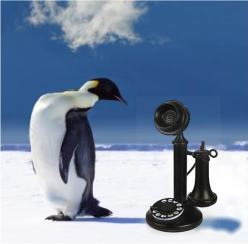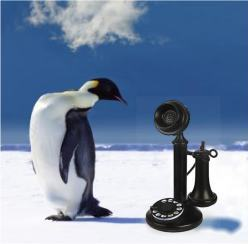 If you are walking down the street and you find a fresh $20 bill on the ground, you probably consider yourself lucky. But I doubt you would rely on that strategy for your steady source of income.
Cold calling works the same way. Sure, you might get lucky and, after 200 phone calls, stumble upon someone who wants to buy the products or services you sell, but relying on this tactic to drive your business makes about as much sense as the $20 bill scenario.
Consider your own buyer behavior. Do you enjoy getting interrupted in your office with an unsolicited sales call? Do you even take the call? Are you rude to the caller? Ok, don't answer that last question. If you don't like cold calls, why would you rely on cold calling for your sales teams?
Here are 8 reasons why cold calling should be retired once and for all.
1. It's interruptive and it's not getting you off on the right foot with your new prospect.
2. It's expensive. The people making those calls all day long cost money and even if they do get the occasional bite, how many of those so called leads actually turn into sales? Not many, I'm guessing.
3. It's probably hurting your brand. It's certainly not making you any friends. No one likes the calls and most of us try to be respectful with the callers, but can't wait to get back to what we were doing before the call.
4. It puts buyers on the defensive. Nobody is in the buying mood when they are trying to play defense. All you're thinking about is how you can get out of this call. You are not listening to one word of the sales person's pitch.
5. The call is about you—not about your prospect. Most people start telling you all about their business, what they do, what they sell. If you have to make cold calls, at least start with how you can help the person on the other. "What's in it for me" is powerful—but most cold callers hold that back until it's too late.
6. They don't offer the prospect anything. If you are going to make cold calls, at least start the conversation offering to help the prospect. Offer to send them some valuable information or invite them to a webinar.
7. The only stories it comes with are negative ones. People remember stories. They want to share stories. They connect with stories. Unfortunately the only stories people remember about the cold call is how horrible they felt and how quickly they got off the phone.
8. It's final. There is no option for continuing the conversation. When you get the cold call, your options are usually to schedule another call or to purchase something. Most of the time, people aren't ready for either of those options, so they simply decline both, leaving no options for additional interactions. This leaves the prospect "closed." When in fact, they simply weren't ready today and now you have no way of ever knowing when they might be ready. This is a big mistake.
Start Today Tip - Do yourself and your business a huge favor and stop this outdated, interruptive and inefficient tactic. Spend your time implementing inbound marketing tactics that drive interested visitors to your website where they download additional educational materials and start the process of getting to know, like and trust your company.
Now your sales people can follow up with people who have a genuine interest in what you do and what you offer. Those same sales people can continue to educate that prospect and shorten the sales cycle through a series of discussions that get the prospect to emotionally connect with them and your business. The result is higher average revenue per sale and shorter sales cycles. In addition, you create happier, more professional sales consultants, happier customers and a better more 2013 approach to revenue generation.
Square 2 Marketing – Leading The Reality Marketing Revolution!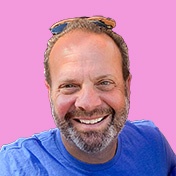 Mike Lieberman, CEO and Chief Revenue Scientist
Mike is the CEO and Chief Revenue Scientist at Square 2. He is passionate about helping people turn their ordinary businesses into businesses people talk about. For more than 25 years, Mike has been working hand-in-hand with CEOs and marketing and sales executives to help them create strategic revenue growth plans, compelling marketing strategies and remarkable sales processes that shorten the sales cycle and increase close rates.