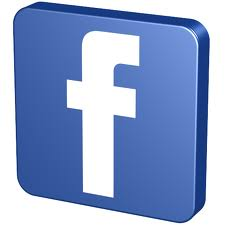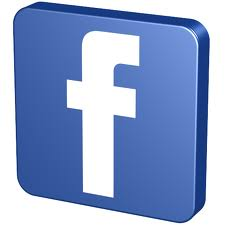 Over the past 60 days we have had some incredible success running Facebook advertising campaigns for Square 2 Marketing.
What's success? Adding over 1,000 likes on Facebook for $88 is how I define success. We have had so much success that we are now working on testing a similar effort on LinkedIn.
As most of you know, we do a lot of testing with our own marketing. That way we work out the kinks and provide clients with proven tactics instead of using them as guinea pigs. But a few "friends" of the firm challenged us on our commitment to inbound marketing if we do more traditional stuff like Facebook advertising.
So I thought I might clear up the issue with a little chat about why this type of advertising is actually more inbound than outbound.
First, I feel like we need to clear the air here. As passionate inbound marketers, we are not anti-advertising. In fact, we often take traditional advertising projects and convert them into inbound marketing tactics simply by applying a few basic adjustments.
1. We add educational content offers to all the ads.
2. We create landing pages for each ad, with call-to-action buttons for each offer.
3. We track the performance of the visitors to those pages and the conversion rates on those pages.
4. We report on the performance and overall ROI of the ads to our clients and help them make smart decisions about their ongoing investment in traditional media.
The result is often improved decision making and more fiscal responsibility with regard to budget and investment.
The appeal of Facebook and LinkedIn advertising is very similar to the value we add to the traditional advertising above.
First, both social media sites provide what we call micro-targeting. This allows us to use new selection criteria to make sure we are advertising to ONLY the perfect prospects. For example, Facebook allows us to select people who have "liked" HubSpot. This means it's likely that we are advertising to other people who already know and like inbound marketing.
Next, we don't actually advertise. We promote the educational content we've already created. So instead of just paying for an ad to run, we are actually showing the perfect prospects the perfect piece of content as a way to get them to want to learn more about us.
Finally, we only pay when people click. This increases the performance and the return on the tactic even further. Both services provide impression-based and pay-per-click options. In our testing, both performed equally well, so why not focus on the option that charges you only for click-throughs?
These types of programs can be complicated and they require someone to pay special attention to setting up the tests, evaluating performance, adjusting the tests accordingly and then taking that knowledge and optimizing the campaign on an ongoing basis. The good news is that an active inbound marketing agency with a mindset around continuously improving program performance should be able to do this for you.
Start Today Tip – The first step is to make sure your Facebook or LinkedIn profile page is completely built out, looks professional and has all the elements it needs to perform for your business. It's something that every business needs to make sure is complete. Next, I recommend at least consulting with someone who has run social media advertising campaigns like this before.
If you try to do this on your own, you may be wasting money and, potentially, turning away prospects. One thing you can do is start getting your sales people to encourage prospects to "like" you on Facebook and "follow" your company's LinkedIn page. At the very least, you got your front line people to recognize the importance of social media in your prospect's decision making process.
Square 2 Marketing – Leading The Reality Marketing Revolution!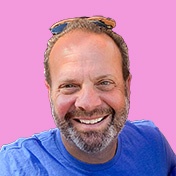 Mike Lieberman, CEO and Chief Revenue Scientist
Mike is the CEO and Chief Revenue Scientist at Square 2. He is passionate about helping people turn their ordinary businesses into businesses people talk about. For more than 25 years, Mike has been working hand-in-hand with CEOs and marketing and sales executives to help them create strategic revenue growth plans, compelling marketing strategies and remarkable sales processes that shorten the sales cycle and increase close rates.