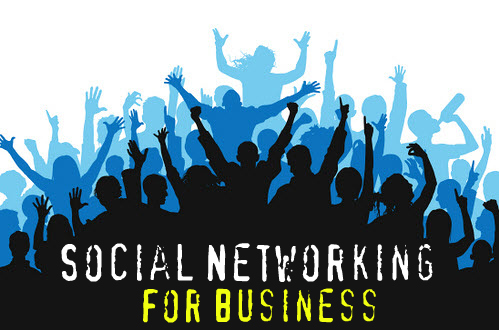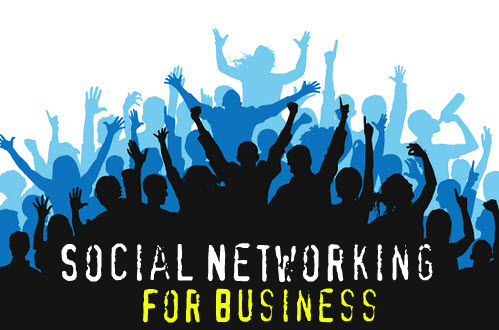 Does this sound familiar? "Your business isn't right for social media because you have a relationship-based business." "People aren't looking for you on the internet." "You have to make personal contacts and build trust before they sign on to work with your firm."
It might be time to reconsider. Not because there are hundreds of millions of people on social media sites every single day. Not because your prospects are included in those numbers and they are looking for businesses just like yours. But because the relationship-based connections that make business go ARE being fulfilled through social media.
Let's look at the old way vs. the new way.
Scenario 1 – Traditional relationship building
You meet someone at a networking event. You stand and chat for a few minutes, exchanging pleasantries, eventually getting around to discussing your jobs. That's when you find out that this person is actually a prospect for your business. You exchange business cards and discuss the potential of an official meeting. When you get back to your office, you email your new prospect some additional pleasantries, along with a few possible times for your meeting.
Eventually, the prospect replies and accepts the invitation. You visit with them and chat a bit more, you uncover a number of challenges that your firm might be able to help them with and you both agree a proposal is a good next step. You submit the proposal and, after some additional back and forth, you eventually sign a new client. Mission accomplished -- except that's a best case scenario and this one piece of new business still took you two months to secure! Don't forget all the people who never even had the courtesy to call you back or respond to your emails.
Scenario 2 – Relationship building with Social Media
You have invested some time in creating your social media network, just like you have your collection of business cards or email addresses in Outlook. You are a well-networked individual and have a robust number of social media contacts: over 500 LinkedIn connections, over 500 friends on Facebook, 425 company followers on Twitter, and 250 people subscribed to your company blog.
So that we're set the right expectations, this isn't a huge number of people, by any measure. Power networkers have thousands of connections and thousands of friends, and tens of thousands of followers, so this example represents a relatively modest social network.
Every day, your network is touched by you or your company. Blog posts are shared, webinar invites are posted, small bite-sized chunks of educational information or interesting links are shared with your entire network. Each of these individual touches comes along with a link back to a landing page to track who is interested, who downloads and who follows up.
Each and every prospect action is tracked and recorded in the CRM so that you see specifically who is interested and what they are interested in. Each month you receive four or five emails from interested prospects and each month you close a single piece of new business from this effort.
Each month your pipeline is filled at the top because you are constantly adding new people to your network. As a result, every month new people are included in this process and the middle of your funnel (people who know you or you have talked to in the past) are also receiving helpful, educational content every single day. In this way, your prospects get to know, like and trust you. All of this activity is moving them closer to becoming customers and clients in an automated and permission-based way.
Welcome to 2012. Welcome to the new way of doing business. Welcome to inbound marketing.
Start Today Tip – Take an inventory of your social network. How many connections do you have on LinkedIn? Start making a concerted effort to build that out. Send connection requests to friends, family, clients, past clients, prospects, partners, employees and more. Do the same on Facebook.
Once you have your social networks accounted for then create a short editorial calendar of all the interesting and relevant tidbits you can send out each day for an entire month. That's just 23 items, so this shouldn't be overwhelming. Work with your web team to create dedicated landing pages, a blog on your website and then get started. The you should feel the impact within a few days.
Square 2 Marketing – Leading The Reality Marketing Revolution!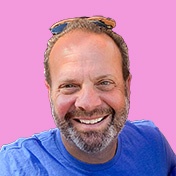 Mike Lieberman, CEO and Chief Revenue Scientist
Mike is the CEO and Chief Revenue Scientist at Square 2. He is passionate about helping people turn their ordinary businesses into businesses people talk about. For more than 25 years, Mike has been working hand-in-hand with CEOs and marketing and sales executives to help them create strategic revenue growth plans, compelling marketing strategies and remarkable sales processes that shorten the sales cycle and increase close rates.