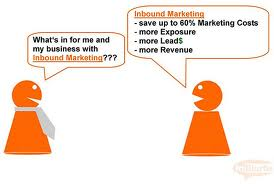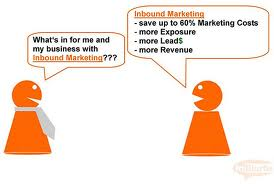 If you haven't heard about inbound marketing, then you haven't been reading this blog. But what you might not be crystal clear on yet is how inbound marketing actually gets you leads for your business.
Now, in this exclusive post, available to fans of Square 2 Marketing only, the secrets behind inbound marketing will be revealed to you.
Inbound marketing leverages recent changes in buyer behavior, generating educational content to help you better connect with prospects. It encourages people to identify themselves on your website and then helps you talk with them, one-to-one, until they decide they are ready to buy.
Here are the steps required to execute a successful inbound marketing effort.
Identify your target market personas. If you don't know who you want to attract, it's going to be extremely difficult to execute the rest of your inbound marketing program.

Identify the challenges prospects have in their jobs or daily lives. This is important because you have to understand their "pains" in order to offer them the solutions provided by your business.

Know how you solve their challenges and most importantly "why" you do it. Your prospects rarely care about the details because they want to know why you are in this business.

Know what makes your products or services different than the competition. No, it's not your people or your building or your machines or the many years you have been in business. Anybody can make those same claims. You have to know what REALLY makes your business special.

CAUTION: DON'T PROCEED IF YOU AREN'T CLEAR ON THE FIRST FOUR STEPS.

If you are ready to proceed, then you need to create educational content to help your prospects with their pains from step two. Make sure you have a variety of content media like video, webinars, presentations, podcasts, infographics, and blog posts.

Make sure you have content that is educational in nature and helps your potential prospects without the "sales" pitch.

Make sure you know your keywords and keyword phrases and those words are used correctly throughout all your educational content -- on site and off site.

Make sure your website has appropriate CTAs (call to action) on each page. Make sure your website messaging includes compelling emotional copy, testimonials and empathe tic photos that prospects can relate to and connect with.

Make sure that any off site content posting has a dedicated landing page so you can track traffic from the source site.

Make sure you are practicing a "get found" strategy and using all your social media sites to share your educational content including Facebook, LinkedIn, YouTube, Pinterest, Tumblr, Flickr, Twitter and other relevant social sites.

Use video on your site and in your content marketing efforts. Video is huge from a search and a visitor's engagement perspective.

Start a blog. Blogging might be the single best way to get keyword centric copy on your site, leverage your content for outside site posting, keep your content fresh to keep search engines happy and position your firm as a though leader.

Set up lead nurturing programs. For every person who fills out a form on your site create a relevant lead nurturing campaign. Include both automated personal emails at one, three and five day marks and then add a more graphic html email on a monthly basis. This ensures that almost no time goes by before they hear your story again.

Finally, track and test. Even if you do all this, not every tactic is going to work perfectly the first time. You have to track, test and analyze to find out what's working and what requires adjustment.
While this isn't everything -- it is a lot of what you need to do to increase the number of leads you get from your website. There is no doubt that, if you implement the above inbound marketing tactics, your site traffic, conversion rate and leads will increase. But don't take our word for it. Give inbound marketing a try today and find out for yourself.
Start Today Tip – Start and work your way down the list. If you get stuck or need clarification, post a comment here to the blog, or reach out to us directly. We would be happy to guide you through it.
Square 2 Marketing – Leading the Reality Marketing Revolution!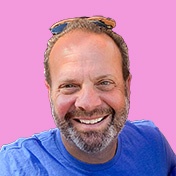 Mike Lieberman, CEO and Chief Revenue Scientist
Mike is the CEO and Chief Revenue Scientist at Square 2. He is passionate about helping people turn their ordinary businesses into businesses people talk about. For more than 25 years, Mike has been working hand-in-hand with CEOs and marketing and sales executives to help them create strategic revenue growth plans, compelling marketing strategies and remarkable sales processes that shorten the sales cycle and increase close rates.