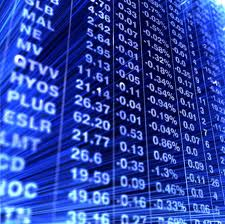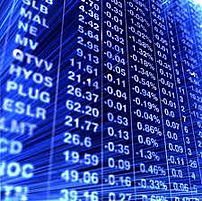 We have often preached that marketing tactics need to be treated exactly like a stock portfolio. Each tactic, like an individual stock, has a set objective and associated time horizon.
Here's an example. If we buy Apple stock at $600 per share, we establish upfront that when it gets to $650, we are either going to sell, hold, or buy more. Likewise, if it drops to $550, we are going to sell, hold or buy more. We also establish that we will review the stock's performance after 30 days.
In addition, most savvy investors have a collection (portfolio) of stocks, not a single stock. This spreads the risk and and reward across the entire porfolio.
Your marketing tactics should be managed the same way.
If our marketing includes marketing strategy, content development, search engine optimization, email marketing, blogging, pay per click, social media and (of course) a dynamic website design, now you have a diverse portfolio of marketing tactics.
However, social media requires its own portfolio. There are so many social media sites that you need to select, manage, track and test a variety of sites using the same methodology discussed above. If you assume your target market is participating in social media -- and most target buyers are -- then here is a perfect example:
Consider Facebook, LinkedIn, Twitter and YouTube as your baseline social media portfolio. But each stock needs its own strategy. What you do with Facebook, might not be what you do on LinkedIn.
To further explain, Square 2 Marketing uses Facebook to share a "behind the scenes" look into our culture and our company. Since we are growing, we use Facebook to give potential candidates a glimpse into what it's like to work at Square 2 Marketing. At the same time, we know people looking for marketing help find us on Facebook, so we also post helpful articles and other information we think those people find valuable. Each week we track likes, friends, views and other metrics on from our Facebook page.
Our LinkedIn strategy is different. There we post educational content. Most of it is original content that we create either from our blog or from our content team. But we also share other people's content that we think is interesting. Our goal here is to get people to follow us on LinkedIn. We are up to 221 followers, but we also want people to connect with us and our team, so we leverage the power of LinkedIn Groups. Here we found a variety of Groups that include our target market where we share our content actively, often three or four times a week. Our goal is to drive other group members to our website where we collect their opt-n contact information in exchange for more great content.
We have an active YouTube channel which typically gets around four to five hundred views every month. We post educational videos to our channel weekly and some of the more popular videos have been viewed by thousands of people. Each video provides viewers with a link back to our website where they can find more useful information available in exchange for an email address.
We consider Twitter a more "active conversation" site and our efforts there are to participate in conversations around website design, social media, marketing strategy, lead generation and marketing software. When we find people tweeting about these topics we try to participate and share our educational content with them, also driving them back to our website where we capture their contact information -- are you starting to see a pattern?
We also try to start the conversation on Twitter, publishing our blog posts and other original content to our followers in the hopes they will share our content with their followers, introducing us to new people, getting new followers and increasing website traffic.
This effort is a core component of our Get Found approach. These activities put our content, thought leadership and company voice in front of people who are looking for help doing exactly what we do. These people are already on Facebook, LinkedIn, Twitter and YouTube, we are just giving them information and offering them more on our website.
The result of this effort has been a 10x improvement in website traffic to our site, with zero ($0) investment in traditional search engine optimization.
Start Today Tip – We apologize if this sounds repetitive, but it is. What you should be doing right now is setting up these four accounts. You should be creating a short (single page) written strategy about how you are going to use each of these social media sites to help your business. What kind of content are you going to publish? How often are you going to publish? Here's a hint, this should be a few times a week at a minimum and daily for maximum results. Finally, who's responsible for this effort? If you don't have anyone to assign it to, then it's going to have to be you OR you should consider hiring an outside firm to help. It's that important!
Square 2 Marketing - Leading The Reality Marketing Revolution!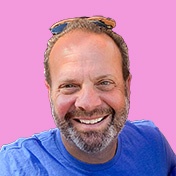 Mike Lieberman, CEO and Chief Revenue Scientist
Mike is the CEO and Chief Revenue Scientist at Square 2. He is passionate about helping people turn their ordinary businesses into businesses people talk about. For more than 25 years, Mike has been working hand-in-hand with CEOs and marketing and sales executives to help them create strategic revenue growth plans, compelling marketing strategies and remarkable sales processes that shorten the sales cycle and increase close rates.