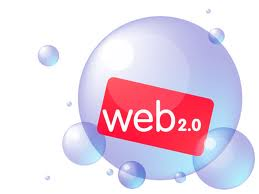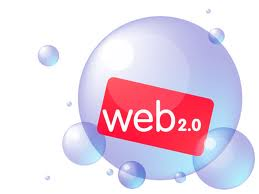 We've all heard about website designs with Web 2.0 features, but do you really know what those are or how they would benefit your business? Do you need them for your site now? What about in the future?
Wikipedia describes Web 2.0 features as those that allow visitors to interact and collaborate with each other in a social media dialogue. Web 2.0 is characterized by user-generated content created in a virtual community, as opposed to websites where users are limited to the passive viewing of content that was (theoretically) created for them. Examples of Web 2.0 include social networking sites, blogs, video sharing sites, and web applications.
So how do we make your business' sites more Web 2.0? Here are a couple of additions you can make to your site today.
Add A Blog – I know having a blog seems like a lot of work. And what's the pay off...more clients? Maybe, but adding a blog to your site does a lot more than make it a Web 2.0 site. First, it gives your visitors insight into your company's personality. Most blogs are written by the people who work there: owners, managers, or staff representatives. Most blogs are written casually and you quickly get a sense for the company's persona. Is it relaxed? Is it stuffy? Is it friendly? This helps your prospects get to know you, like you, and trust you. That goes a long way towards getting them to buy from you too.
Blogs also give people the opportunity to share their own opinions and read the opinions of other people like them. This dialogue goes a long way in connecting visitors to your company. Once they get involved, they usually remain fans because they have a vested interest in following the conversation and continuing to contribute. The more invested visitors are in your business, the better chance they buy from you vs. your competitors.
Use Video – Let's face it: people love watching TV and reading can sometimes feel like homework. Web 2.0 uses video to share stories with the widest possible audience. Now that they are watching, you can be sure more of them understand what you do, how you do it and, most importantly, why you do it. Video uses images, music and animation. The right combination of those elements can produce a story that moves visitors emotionally. While words have that same potential, video does it quickly and easily. Video tells your story almost as well as you would.
Video is quickly becoming a business necessity. In a recent study, 60% of respondents said they would watch video as opposed to reading text on the same webpage, and 22% said they generally liked watching video more than browsing text for examining business information. In that same study, 75% of all executives said they watched work-related videos on business websites at least once a week, and more than 50% use YouTube to watch those videos.
Allow Visitors to Post – People have something to say and they are looking for places to say it. If you give your visitors a place to get their opinions heard, you will retain a more connected, engaged, and involved set of prospects. Even if it's a comment to a contrarian position on your blog, you have their attention if they post a comment. Better yet, they may share your post socially if it includes their comment. This helps you introduce your business to new people and new potential clients.
Share Educational Information – It's a fact, buyer behavior has changed and we are all much smarter now than we were a few years ago, especially when it comes to purchasing products and services. One click of the mouse and we know pricing, reviews, features, benefits, success stories, and more. We don't need you to give us that. What we need is for you to help us make a good purchase decision. If your website shares educational information about your industry and your process instead of just your products or services, we are much more likely to download that information and share our contact information with you. Handle this right and we will walk right up to your front door and identify ourselves as a lead for your business.
You don't have to worry about whether your site is Web 2.0 or not. But you do have to worry if your site isn't offering visitors the content experience they are looking for OR that your competitors might be planning on providing them. Beat them to the punch and start upgrading your site right now.
Start Today Tip – Add a blog. It's easy, it's free, and you can start blogging once or twice a week without changing your daily habits or messing up your current schedule. Keep it short and sweet, just a few short paragraphs is fine. Make sure it takes a stand, or represents a position. Be bold and people will follow you. Don't worry about comments, but keep an eye on shares, tweets, likes, and +1. Use your keywords so you get an added lift to your search rankings. Be patient and keep at it. Make sure you share the blog with our customers and prospects, encouraging them to become subscribers.
Square 2 Marketing – Leading the Reality Marketing Revolution!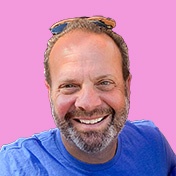 Mike Lieberman, CEO and Chief Revenue Scientist
Mike is the CEO and Chief Revenue Scientist at Square 2. He is passionate about helping people turn their ordinary businesses into businesses people talk about. For more than 25 years, Mike has been working hand-in-hand with CEOs and marketing and sales executives to help them create strategic revenue growth plans, compelling marketing strategies and remarkable sales processes that shorten the sales cycle and increase close rates.