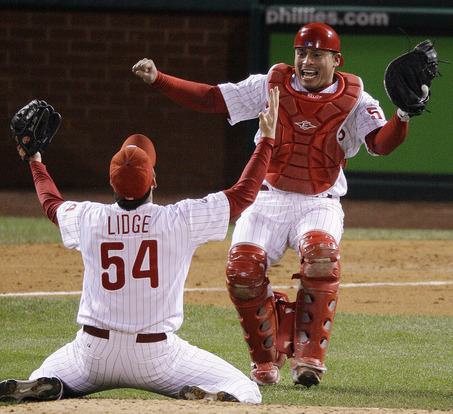 Winning baseball games involves putting together the right combination of pitchers, defensive players, power hitters and role players. In most cases, it's not always the most talented team that wins the World Series, but the best combination of players. Marketing is very similar. It's not always the best company that gets the business, but the company with the most strategic combination of marketing tactics.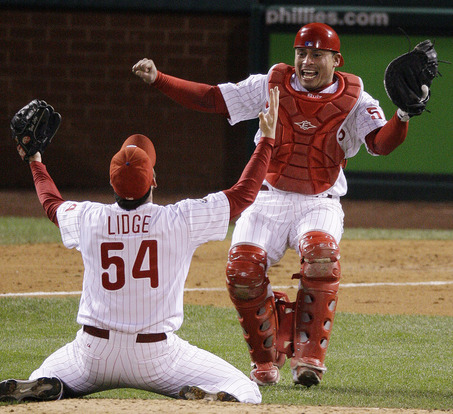 Here is how you apply baseball thinking to your marketing program.
Pitchers – Marketing strategy, like pitching has to be solid. You need to think through your approach; who can start, relieve and close out a game. The same holds true for marketing strategy. Marketing strategy needs to include clear definitions of your target personas, messaging that appeals to the personas, remarkable differentiation, and an execution plan with metrics to hold the entire team accountable.
Catcher – This position is the team leader on the field. They handle the pitchers, give direction to fielders and are involved in every single pitch. This is your website. Prospects are visiting your website every day and their experience will dictate their next action. If your website can't handle these visitors, your team won't win many games.
First Base – You need a very strong defensive player here. They have to catch the ball. Your conversion forms or landing pages are your first baseman. They have to make the catch every single time, even when the throw is wide or in the dirt. If you aren't creating personalized landing pages and multiple conversion forms for your website, then you are missing some of those easy chances to get leads.
Second Base – You have to be strong up the middle and your second baseman has to work well with your shortstop. The same holds true in marketing. You need compelling, entertaining, and engaging content marketing to get your prospect's attention. The perfect double play is great content distributed to the perfect blog, website or email list.
Short Stop – These players are usually some of the best athletes on the team. They are agile, fast and great communicators. These guys usually hit at the top of the line up and can usually steal a base or two for your team. This is your sourcing effort. By placing your content on other websites and blogs, including it in emails, sharing it at trade shows and offering it to magazines and members of the press you can literally steal leads away from the competition.
Third Base – These guys hit for power and they drive in runs. Marketing has become too complex to handle without assistance. To really see the leads pop you have to apply automation or you'll be stuck in the bush leagues. With marketing software you almost always see a major pop in performance.
Outfield – These players are the total package; they can run, throw, catch the ball and cover a lot of ground. Not all your leads will be ready for a call when they first meet you and most don't want that call anyway. This is where lead nurturing comes in. It covers a lot of ground and never drops the ball. Automated lead nurturing is personalized and directly related to an event like a completed form submission or trade show. Regular email marketing also provides a nurturing function and keeps educational information in front of your prospects once, twice or four times a month.
Coaches and Managers – Players need leadership. Marketing needs leadership too. In most cases, this leadership has to come from an approach or philosophy. Reality Marketing provides that approach and focuses on strategy before tactics, reminding you to do the thinking before implementing any single tactic. Leaving traditional advertising behind and creating a Marketing Machine built to target the new buyer behavior is the leadership thinking your marketing program needs to be successful and win new business.
General Manager – The best GMs are the ones who step aside and give the players and coaches a chance to shine. In this case, trusting the marketing professionals to "do what they do" is huge. Second guessing, applying "me too" thinking or failing to apply all the tools in the arsenal will only prevent you from winning more games and closing more deals.
Start Today – Take a look at your efforts. Apply this baseball thinking to your team. Do you have all the right players? Are they in the right positions? Are they executing to your expectations? Perhaps four months into 2012 it's time to make some changes. Even the best teams make adjustments mid-season. What adjustments to you need to make?
Square 2 Marketing – Leading the Reality Marketing Revolution!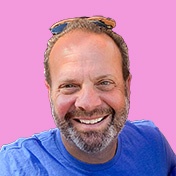 Mike Lieberman, CEO and Chief Revenue Scientist
Mike is the CEO and Chief Revenue Scientist at Square 2. He is passionate about helping people turn their ordinary businesses into businesses people talk about. For more than 25 years, Mike has been working hand-in-hand with CEOs and marketing and sales executives to help them create strategic revenue growth plans, compelling marketing strategies and remarkable sales processes that shorten the sales cycle and increase close rates.