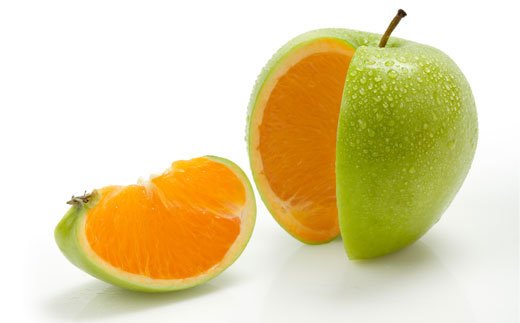 Albert Einstein wrote, "The definition of insanity is doing the same thing over and over again, but expecting different results."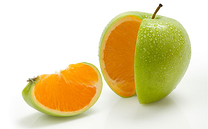 He was talking about the scientific method but the same holds true for your Marketing Machine. If you aren't getting the returns you are expecting, then you have to try something else…even if it feels uncomfortable. In order to generate the results you're looking for, you might have to try something that you've never tried before. Yes, this is going to feel strange. Yes, you might not completely understand it. Yes, you might go into it with doubts. But I promise you: doing the same thing you have been doing and expecting it to all of a sudden work isn't going to happen.
Keep in mind that achieving real, effective change doesn't happen overnight. Here are a few of the marketing strategy changes you should probably consider starting as soon as possible.
You have to use different language, different words, different phrases if you want to attract attention, engage your target market and get them to feel emotionally connected to your products or services. Words matter!
You have to create content that your target market is interested in. You need white papers, tip guides, videos, webinars and free offers that will entice your prospects to want to talk with your team. This content is critical. Without a strategically developed collection of content you will never generate the leads you need.
Your website has to be about your prospects and not about you. This is hard for clients. But with only 10 seconds to get their attention, without a dynamic website, your marketing will continue to underperform and your investment will disappear with nothing to show for it.
You have to stand out in the crowd and be different if you want to get noticed. This is hard. For your entire life people have been telling you to conform, fit in, look like everyone else. But in business, and especially in marketing, your goal should be TO STAND OUT. The more you stand out the more you will get noticed. The more you will get leads.
Traditional marketing methods don't work like they used to. So while it feels right or safe to buy a print ad, cable TV advertising, banner ads or a radio campaign, there are too many ways your prospects can tune out your message. You are paying for eyeballs that will NEVER see your ad and it's a huge waste of money. So, while it might feel right and your friends might be impressed, it's the wrong move.
Start Today – Take a hard look at your marketing. Are you making some of these mistakes? Are you pretending that what you have done is going to work some day? Do you every say, I hope this works? Hope isn't a strategy. Start doing something different today!
Square 2 Marketing – Leading the Reality Marketing Revolution!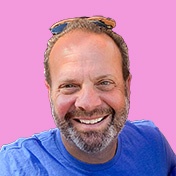 Mike Lieberman, CEO and Chief Revenue Scientist
Mike is the CEO and Chief Revenue Scientist at Square 2. He is passionate about helping people turn their ordinary businesses into businesses people talk about. For more than 25 years, Mike has been working hand-in-hand with CEOs and marketing and sales executives to help them create strategic revenue growth plans, compelling marketing strategies and remarkable sales processes that shorten the sales cycle and increase close rates.