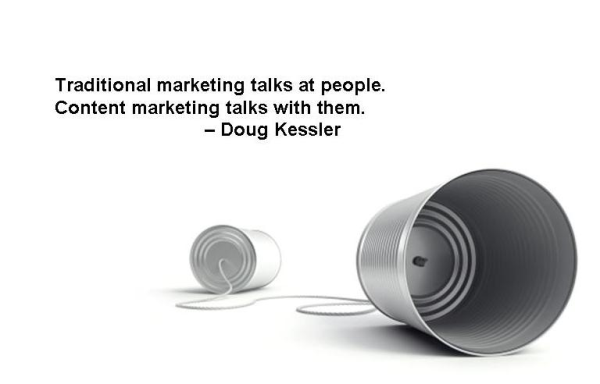 Today, I bought a VW Jetta, put Bridgestone tires on it, filled it with Coke and then bought a handful of Go Daddy URLs from my Samsung smart phone all on my way to work. Wow, that Super Bowl advertising really works!
Now back to reality. For the rest of us, who don't have oodles of money to waste on traditional advertising, how do we drive leads? Here are seven ways to use content and social media to drive leads for your business.
1. Since buyer behavior has changed, your prospects don't trust you automatically. They need information to help them make their own, educated purchase decision. When you publish helpful content, it makes them feel safe purchasing from you. It emotionally connects them to you because you helped them and didn't try to sell them.
2. Content helps you get found. One great way to get found in organic searches is to add content to your website. Of course this content must have the proper key words, but content drives pages on your site and this drives search results.
3. Content is viral. If your prospects like it, they share it with others. Good educational and helpful content has the ability to extend reach that traditional advertising rarely brings to the table.
4. People using social networks are looking for content to share. Give it to them and you could see some of the lift numbers mentioned in our last blog post. Each friend, connection, or follower could be worth up to 20 additional contacts.
5. Content is tracked. While you might think you have a great idea for a white paper or tip guide, your prospects are the ultimate judge. If they download it, it's a winner. If they don't, you might have been wrong. Keep creating until you find something that really moves the needle.
6. Content is sourced. Sourcing means finding the places where your prospects are spending their time. This includes the websites they visit, blogs they read, and emails they subscribe to. Its likely that if they share an interest, they might love your content too. Offer this content to those sources, drive new visitors back to your site and convert them into leads.
7. Content appeals to people at all stages of the purchase cycle. Whether I am just starting to research my purchase, interested in talking to a sales guide, or ready to sign an agreement, the right content, delivered at the right time makes all the difference. This is where the Trio of Offers (No Risk, Low Risk and Direct Business) come into play.
Action Item – Get started with your own content plan. What types of information do your prospects typically request? In what format? Video, research, tip guides, white papers, webinars? Create a list of potential content items. Make sure you have a nice cross section of topics and formats so you appeal to all types of visitors. That's it for today. Simple and straight forward, but do it today!
Square 2 Marketing – Leading the Reality Marketing Revolution!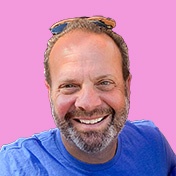 Mike Lieberman, CEO and Chief Revenue Scientist
Mike is the CEO and Chief Revenue Scientist at Square 2. He is passionate about helping people turn their ordinary businesses into businesses people talk about. For more than 25 years, Mike has been working hand-in-hand with CEOs and marketing and sales executives to help them create strategic revenue growth plans, compelling marketing strategies and remarkable sales processes that shorten the sales cycle and increase close rates.