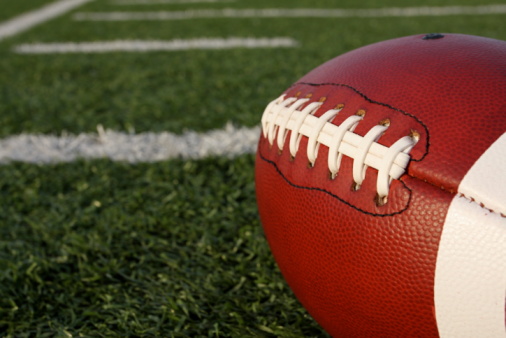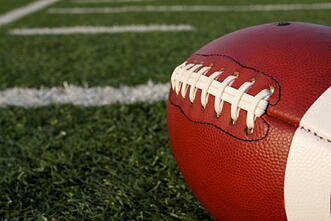 The 2014-2015 NFL season kicks off tonight, and I have to admit that it's an exciting time for this inbound marketing guy. I might even go as far as to say that it's one of my favorite days of the year.
As a huge NFL fan, I also find value in admiring how the league creates an amazing experience for its customers and grabbing key learnings for you to apply to your businesses and your own inbound marketing efforts.
Know Your Personas
When I say "know them," I mean really know them. What do they like? What don't they like? How do they interact with your product, service, company and people? Know everything! Here is an example: The NFL recently realized that a lot of fans were playing fantasy football while attending games in person. As a result, it started sharing stats from players during the game so that people would get off their devices and remain engaged in the live event.
The NFL also realized that its fans were staying home more often due to the improvements in home-viewing technology, so it needed to take advantage of this trend. And it discovered that people wanted to watch more than one locally televised game and desired a commercial-free experience as well. The result is NFL RedZone, which jumps around to different games when key plays are about to take place. This changed the way people watch pro football and created an entirely new revenue stream for the NFL.
By knowing what people want, the NFL adjusted its offerings accordingly. It is very important for you to be thinking about what your customers like, don't like and need going forward.
Personalize Communication
In today's world, when people are inundated with content and messages, it's even more critical to stay closely connected with your customers and prospects. The more you're able to stay in front of your fans in a positive and productive way, the more they're going to want to buy from you again, or for the first time.
The NFL does a great job of allowing me to select how and when I want to hear from it. You need to consider offering the same options to your customers and prospects. Simply do this at every entry point. To be more specific, if your fans are signing up for your blog, ask them how often they want to be notified when new blog content is available. This can be daily, weekly, monthly or instantly. You should also consider asking them how often they want to get email communications from you. Once they select their own program, this dramatically reduces the number of opt-outs and churn that's common in traditional marketing programs.
Educate And Entertain
After we've asked to be marked to, one of the biggest mistakes most companies make is violating our trust and selling to us. Remember, most of us just don't want to be sold to. Instead of starting with promotions, start with educational content. Make sure your content and communication helps, advises, counsels and coaches. If it feels salesy, we recommend holding off until your community is asking for information like that.
It's OK to promote while you educate. This typically looks like smaller subsections of your educational email tucked away where people who want them are able to find and respond to them. Then, those who would rather not deal with them can simply ignore them without these sections getting in the way of the educational and entertaining content your recipient has asked for.
And it's fine to infuse your company's personality into your communication. If you're good with having a fun and casual style, you should be comfortable allocating some of your ongoing lead nurturing communication to being fun, entertaining or both. Keep in mind that people make purchase decisions emotionally first; then, they rationalize with the gory details. If you can make someone laugh, smile or feel good while marketing to them, you're on the right track.
Start Today Tip – When you're looking at your business, think forward. One question we ask our clients is, "What do people hate about doing business with you?" Sometimes, this question gets people thinking differently. How can you fix that so people have a better experience? How can you use digital tools to remove that negative experience? Often, the way you market your company has a lot of influence on how people feel about it. Remember, people buy emotionally, so that feeling is important. Create an inbound marketing program that supports a positive feeling.
Square 2 Marketing – Leading The Reality Marketing And Inbound Marketing Revolution!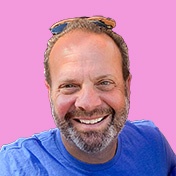 Mike Lieberman, CEO and Chief Revenue Scientist
Mike is the CEO and Chief Revenue Scientist at Square 2. He is passionate about helping people turn their ordinary businesses into businesses people talk about. For more than 25 years, Mike has been working hand-in-hand with CEOs and marketing and sales executives to help them create strategic revenue growth plans, compelling marketing strategies and remarkable sales processes that shorten the sales cycle and increase close rates.