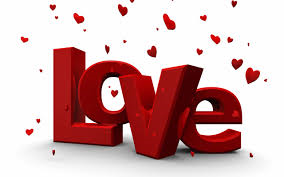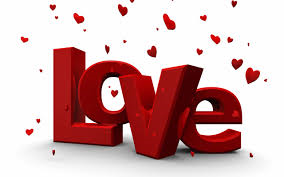 Since it's Valentine's Day, let's take the opportunity to move your marketing from boring, stoic and flat to marketing that people actually love.
Believe it or not, your prospects may come to love your marketing. Remember that people make purchase decisions emotionally, and if they love what you are giving them from a marketing perspective, they are going to love your company, too.
Don't Sell, Help!
The first adjustment you should make to your marketing to get your prospects to love what you have is to stop selling and start helping. Do people love getting sold to? No. Don't people love getting help? Yes. Your sales and marketing have to deliver from that same perspective.
First, stop talking about yourself. If you were at a party and someone talked about himself the entire time, you would probably turn and get out of there as fast as possible. The same works for marketing. Make sure you talk about your clients, THEIR issues, THEIR challenges, THEIR solutions and the results THEY get if they hire you. Your clients don't care about your people, your building, your experience – they only care about how you are going to help them get to their goals.
Make It Fun!
You are competing for your prospects' attention. The more fun you have with this, the more connected they will be with your company. People need to be entertained and educated at the same time. Utilize humor and visuals. Even if you are a professional services firm, you should still have fun with your marketing to get your prospects feeling good about your company.
Use Dynamic Tools!
You have to do more than simply give prospects content to read. You have to use all the multimedia available to you, as well. Video is a great example of this. Also, consider presentations, infographics, interactive web assessments and even audio podcasts to appeal to a subset of your prospects and get them excited to hear from you.
Get Them Results!
Sure, the suggestions above are going to help, but one of the best ways to create marketing that your prospects love is to actually do what you say you are going to do. The more success stories, case studies and testimonials you collect and share, the safer prospects are going to feel hiring your company.
Tell Stories!
Human beings don't remember features and benefits. Yet, that's what most people market, right? Instead, make sure your marketing is filled with stories. We remember stories, we internalize them and we want to share them with other people. The more remarkable your stories, the more likely other people will share those stories. This is exactly why we spend so much time talking to our clients about what makes them remarkable. It's these remarkable stories that end up selling your company for you.
Make Marketing For People, Not Companies!
Keep in mind that even if you consider your customers as representatives of their businesses, people still do business with people. This means your content marketing has to be tailored to people, not companies. Make sure everything you do is personalized and targeted for the individuals who are selecting you. Don't write content just because Google is going to rank it. If you don't write for humans, your prospects won't like or connect with your content.
The difference between marketing and marketing that your prospects love might mean an increase of 20% in website traffic and a conversion rate of 2% instead of 1%. For a company with 1,000 people visiting its website every month, this would mean an increase in leads from 10 a month to 24 a month. That is a significant increase, and one accomplished by simply focusing your marketing with the intent to impress.
Start Today Tip – It's going to take a concerted effort to deliver the kind of marketing your prospects are going to love. It's going to take some extra time and some extra creativity. It's going to take an understanding of the people you want to connect with and it's going to take some trial and error to get it right. But, once you get the hang of it, you are going to see a major increase in the number of leads you generate for your business. That increase is the best incentive for you to continue adjusting your marketing to delight your prospects.
Square 2 Marketing – Leading The Reality Marketing And Inbound Marketing Revolutions!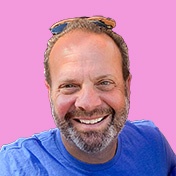 Mike Lieberman, CEO and Chief Revenue Scientist
Mike is the CEO and Chief Revenue Scientist at Square 2. He is passionate about helping people turn their ordinary businesses into businesses people talk about. For more than 25 years, Mike has been working hand-in-hand with CEOs and marketing and sales executives to help them create strategic revenue growth plans, compelling marketing strategies and remarkable sales processes that shorten the sales cycle and increase close rates.