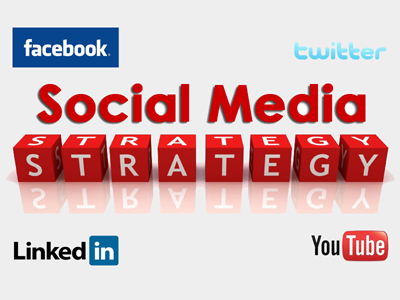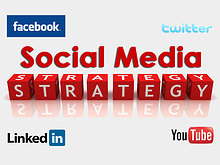 There is a perfectly good reason why inbound marketing and social media marketing work well together as part of your overall marketing strategy. In fact, there are a number of very basic marketing building blocks that should go into the way you connect inbound marketing and social media marketing for your business.
If you are practicing inbound marketing, then you know that creating educational content that people want to download is a core part of inbound marketing. What comes next should be obvious. If one person loves your e-book then there is a very high likelihood that they are going to want to share it with other people like them. This is why you need a social media marketing plan for your business.
Your role as the owner, CEO or head of marketing at your business is to make sharing easy. This means active social network marketing.
Here are the top five building blocks for social network marketing that fuel inbound marketing.
Connect everything – Stop thinking about your website, your social sites and your sales effort as separate, disconnected and unrelated parts of your business. Today, you are delivering an experience to a new prospect. They see you on LinkedIn, click through and view your website, then they call you and speak with a sales person. Two days later, they see what you are doing on Facebook and look for videos on YouTube. It's all connected. You have to remember that, leverage it and make sure that your prospect gets treated to a remarkable experience all the way through each and every one of these properties. A well thought-out marketing strategy and social media marketing plan helps you make all the connections and allows you to deliver the experience your prospects are looking for.
Be consistent – Your company's brand and overall marketing strategy has to be consistent and obvious across all these sites. The offers on your website should be similar to those on your LinkedIn profile. Create dedicated landing pages for each social media site so you know which site is delivering the best prospects. Make sure the words you use on your social media sites match those used on your website and is consistent with the voice and tone created in your company's marketing strategy. Inconsistency here creates concern in the minds of your prospects. That concern causes prospects to pause, slow down the sales process and question your ability to execute. Consistency delivers the experience that makes them feel safe and that gets them ready to buy. A social media marketing plan makes it easier to deliver that experience.
Drive them to share – Think about social media as a highway. It connects everyone and allows you the ability to move your message to many people with a single click. Each of your connections, friends and followers also has a collection of connections, friends and followers. While most people want to share, others need to be reminded. The best way to leverage your network's network and drive shares is to create compelling, unique and insightful content. The better your content the more people will share it. A social media marketing plan that's part of an overall marketing strategy helps you map out exactly where and how to apply that content so that your fans will share it with other people just like them.
Start a conversation – This is where most of us go wrong. We consider social media a place to post our content. Instead, we should be asking people to get involved, questioning them, challenging them and asking for their opinion. People on social media want to get involved. That's why they are there. The more you can get them talking, the more people you will get following you and the easier it will be to use your network as a venue to distribute content. Some strategic thought and planning, as part of a broader social network marketing effort, helps you figure out exactly what they want to talk about and how to facilitate those conversations online.
Track, test and adjust – As with all inbound marketing services, you have to track, test and adjust your approach. It's going to take time to tweak what you are doing to fit perfectly in your business and in your industry. Every business is different. You need to watch which social sites are driving more traffic and which ones are driving better traffic (more leads). Which sites drive leads that close or close faster? It's all there for you to learn from and make adjustments to improve inbound marketing results.
A few years ago, most of the business owners we worked with actually felt like social network marketing was for their kids and not for businesses. Today, most of our clients see as much traffic from their social media pages as they do from organic search engine traffic. This means what you do to drive traffic from Facebook, LinkedIn and Twitter is just as important as what you do to drive traffic from Google, Yahoo and Bing.
Start Today Tip – Evaluate your social network marketing. What condition is your Facebook page in? What about your LinkedIn profile? Not your personal profile, but your corporate profile? What are you doing with Twitter? Don't ignore it. Even the other social media sites like Pinterest, Stumbleupon, Tumblr, Instagram and YouTube provide most businesses a tremendous opportunity to capture a prospect's interest and drive them to your website. Don't ignore these opportunities anymore. Sit down today and create a social media marketing plan to upgrade your accounts and start executing some of the building blocks above.
Square 2 Marketing – Leading The Reality Marketing and Inbound Marketing Revolution!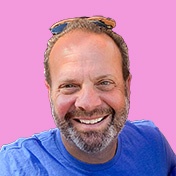 Mike Lieberman, CEO and Chief Revenue Scientist
Mike is the CEO and Chief Revenue Scientist at Square 2. He is passionate about helping people turn their ordinary businesses into businesses people talk about. For more than 25 years, Mike has been working hand-in-hand with CEOs and marketing and sales executives to help them create strategic revenue growth plans, compelling marketing strategies and remarkable sales processes that shorten the sales cycle and increase close rates.