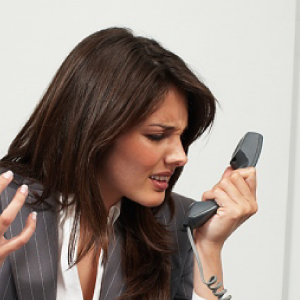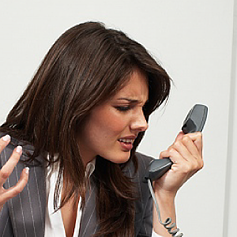 During the marketing strategy portion of our client engagement one of the most important questions we ask our clients is, "What do your clients hate about doing business with you?"
The reason we ask this is to get them thinking about how they can improve the way they work with clients. Every business owner, CEO or marketing person we work with always knows the answer, and the conversation that follows includes creative and innovative ways to remove this challenge from their client experience.
More directly, we challenge our clients to use digital tactics to improve on their shortcomings and create a truly remarkable experience for customers. Here is an example to illustrate the point.
Over the years, we have worked with a variety of in-home service providers. These include plumbers, HVAC companies, security firms, electricians and landscapers. One of the major pains consistent across all businesses of this type is the appointment setting (and keeping) process.
One thing everyone hates about working with companies like this is the dreaded appointment window. The one that says: "We will be out to see you somewhere between 9AM and 4PM." Every customer hates this, but no service providers seem interested in (or capable of) fixing it.
Another big issue that always comes up with in-home service providers is trust. You need to be able to trust the person you invite into your home in order to feel comfortable with the service he or she provides.
When we start working with our clients to solve these challenges they end up with solutions that change the way they do business, break down industry norms and create business advantages that propel them forward past the competition.
Now these same businesses set exact times for their appointments. They send over emails with a picture of the person dispatched to customer homes. They text customers 10 minutes prior to arrival to give them a heads up. They arrive on time, down to the minute. They even email over an appointment followup sheet that documents exactly what they did, why they did it and what services might need to be considered going forward.
No more waiting around all day, no more worrying about who is going to show up at the door and no more concerns about what they did, why they did it or what needs to be done next. Sounds amazing doesn't it? Imagine what it feels like to work with a company like this. Just think how many people hear about this amazing home services firm from their friends.
This illustrates how powerful that question is when it comes to marketing your business.
Once you start changing the way you do business to better serve your clients, customers and prospects, your marketing becomes so much easier.
Put yourself in the shoes of the in-home services provider described above. Once you start telling your prospects that they can pick an exact time for their appointment, the phone starts ringing off the hook. Once you start emailing customers a picture of the service person on their way over, it immediately gets forwarded to friends and family in the neighborhood or gets a shout out on Facebook. People start talking about your company.
These operational changes, while difficult, provide your business the best chances to beat out your competition and create the stories your prospects want to share. These stories help your business get found, get leads and grow beyond your expectations.
Start Today Tip – Ask yourself and your team that critical question: What do your prospects and clients hate about doing business with you? You might be surprised at the differences in the answers you get. Then start brainstorming ways to eliminate those pains and objections. Better yet, talk about how to use digital tools to make the experience remarkable. This approach delivers a sustainable competitive advantage and gives your marketing a major bump.
Square 2 Marketing – Leading The Reality Marketing Revolution!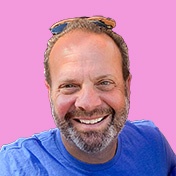 Mike Lieberman, CEO and Chief Revenue Scientist
Mike is the CEO and Chief Revenue Scientist at Square 2. He is passionate about helping people turn their ordinary businesses into businesses people talk about. For more than 25 years, Mike has been working hand-in-hand with CEOs and marketing and sales executives to help them create strategic revenue growth plans, compelling marketing strategies and remarkable sales processes that shorten the sales cycle and increase close rates.