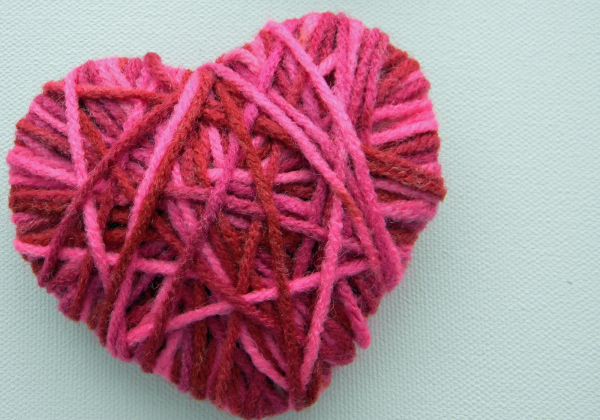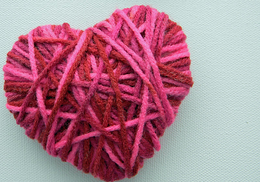 In the spirit of Valentine's Day, today's post is all about why you are going to LOVE inbound marketing. We all know marketing is much more complicated than it used to be. In the old days you could put up your company website and you were done. Mission accomplished.
But today, the process has gotten much more complex. Landing pages, on-site SEO, off-site SEO, conversion tools, CTAs, educational content, social media conversation starters…whoa, it's much more complicated to keep this all in line.
Inbound marketing provides a platform, an approach and a methodology to executing a collection of marketing tactics that all result in helping your business get found, get leads and grow sales.
Here are eight reasons why you are going to LOVE inbound marketing:
1. It produces results – Above all else, marketing has to deliver results and inbound marketing does. To be fair, it's not immediate, but it is sustainable and it grows exponentially over time. So while you might be getting two or three leads from your website this month, in six months, you are going to be getting 15 to 20 leads and in 12 months, you are going to be getting 40 to 50.
2. It's 100% quantifiable – There is a mathematical connection between inbound marketing and results, so you see direct connections to what you are doing and the results you are getting from it. For example, the more you blog, the more visitors your site will get from organic search results. If organic traffic to the site is down one month, you can increase your blog frequency and see direct results.
3. It's what your buyers want – Your prospects don't want to be sold to, they don't want direct response anymore. They want to be educated. Inbound marketing's connection to educational content marketing is too good to ignore. The more educational content you produce, the more leads you are going to get because your prospects want this content. Once they get it from you, they are going to want to do business with you.
4. It's scalable – Regardless of how small or big your business is, inbound marketing is 100% scalable. This means you can turn it up as fast or as slow as you want. Need more leads? Turn up the volume on blogging, content, social media posts, etc.
5. You could do it yourself, (if you wanted) – This doesn't work for everyone, but after you get the hang of it, you could do it yourself, hire a person to do it in-house for you or continue to work with a firm like Square 2 Marketing. You have flexibility because it's a system, not a shot-in-the-dark effort.
6. A lot of it is automated – Tools like HubSpot allow a lot of what we do for inbound marketing to be automated. No need to try and remember to send lead nurturing emails to new prospects when the software sends them, tracks them and reports on them.
7. It's going to give you a leg up vs. your competitors – Starting an inbound marketing program is going to help you get ahead of your competitors. While they continue to send direct mail, cold call and do the stale trade show circuit, you are creating content and helping your prospects. Who would you rather buy from; a company that sends you helpful educational content or a company that cold calls you?
8. It's the future – I know it might be hard to see, but take it from a guy with 30 years of marketing experience; the future of business marketing is inbound marketing. The sooner you get started the farther ahead you are going to be when it becomes mainstream.
Start Today Tip – If you are on the fence or haven't yet started an inbound marketing program at your company, take 10 minutes and download our Free Report: The Ultimate Inbound Marketing Guide and see how this innovative and efficient new approach to marketing can transform your business. Consider it our gift to you on Valentine's Day.
Square 2 Marketing – Leading The Reality Marketing Revolution!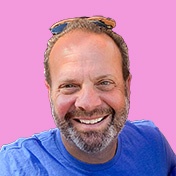 Mike Lieberman, CEO and Chief Revenue Scientist
Mike is the CEO and Chief Revenue Scientist at Square 2. He is passionate about helping people turn their ordinary businesses into businesses people talk about. For more than 25 years, Mike has been working hand-in-hand with CEOs and marketing and sales executives to help them create strategic revenue growth plans, compelling marketing strategies and remarkable sales processes that shorten the sales cycle and increase close rates.