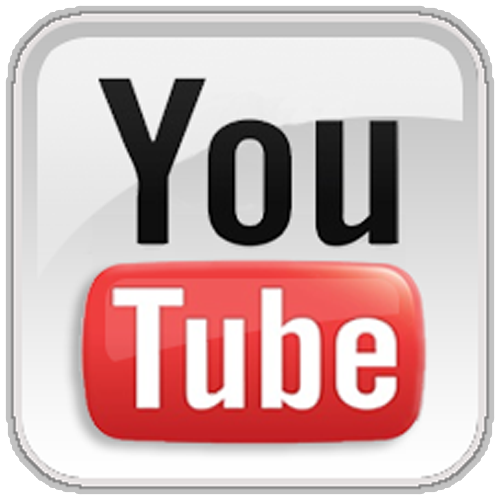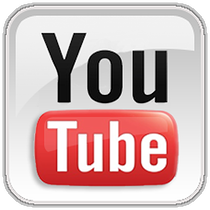 Just in case you've been living under a rock since 2005, let me introduce you to the online phenomenon that is YouTube. Heard of it? Even so, you might be interested to know that it's not all cat videos and overnight singing sensations. On the contrary, it's one of the most effective and easy-to-use inbound marketing channels out there. Check out these statistics:
Over 800 million unique users visit YouTube each month

Over 4 billion hours of video are watched each month on YouTube

72 hours of video are uploaded to YouTube every minute

In 2011, YouTube had more than 1 trillion views (or around 140 views for every person on Earth!)

More than 20% of global YouTube views come from mobile devices

500 years of YouTube video are watched every day on Facebook, and over 700 YouTube videos are shared on Twitter each minute

100 million people take a social action on YouTube (likes, shares, comments, etc) every week

More than 50% of videos on YouTube have been rated or include comments from the community

Millions of videos are favorited every day

Clicks on the 'like' or 'dislike' button on YouTube have doubled since the start of 2011. For every 'dislike,' we get 10 'likes' -- people like to tell other people about the stuff they love.
So if you boil this data down the reality is: people are watching videos on YouTube. They are watching A LOT of videos and, chances are, your prospects are visiting YouTube every single day.
How do you take advantage of this video revolution to drive people to your company's website and turn them into leads? Here are a couple of suggestions:
Record a "How To" Video – YouTube has millions of "How To" videos. People are going to YouTube in masses looking to learn. Videos do an amazing job of teaching prospects about things they care about without the hard sell. Every business can come up with a couple of topics and record a video. Here are two examples. For a B2C, in-home elder care company – How to Make Your Bathroom Safety-Proof for an Elderly Parent. For a B2B, IT consulting company – How to Properly Set Up Your Company's Server Space.
Use Video for SEO – Google knows people want to watch videos. That's why they bought YouTube. Now they are pushing videos up to the top of search results. This is an opportunity for aggressive marketers. Depending on the search terms, businesses can get their companies on the first page of Google in 24 to 48 hours using properly search engine optimized video. Post your videos to a variety of video sharing sites, then sit back and watch the results. Make sure each video has a Call To Action that drives viewers back to your website or a dedicated landing page. It's not guaranteed, but the results might just surprise you.
Set Up Your YouTube Channel – With so many people searching videos on YouTube, it makes sense for you to create a library of relevant content. By setting up your own channel, you get prospects to subscribe and then they are alerted when you post new videos.Post your videos on your channel, but use links on your website for videos on your YouTube channel. Google is looking for these links and gives you search engine optimization props for using YouTube.
Use Videos on Your Social Media Pages – Let me repeat what I said earlier. People love videos and they love sharing videos. Use your videos on all your social media pages. This gives your fans an opportunity to share your educational content with all their friends and gives you a chance to introduce your company to a lot of new potential customers. Again, make sure ALL your videos have a strong call to action at the end that drives people to your website or a dedicated landing page. Remember, the name of the game is increased website traffic, conversions and leads. Don't forget that.
Create a Reference Reel for Sales – Video works great in the sales process too. Prospects are constantly asking for references, so shoot a reference reel. Now you don't have to bother your customers asking for references. When prospects ask for references, simply forward along the link to the reference reel and let them view it at their own pace. No need for call backs, questions or delays in the sales process.
Start Today Tip – First, you don't need a professional production company to make videos for YouTube. Some people even report preferring "home-made" videos because they seem more authentic. The key element of a good self produced video is the sound. If your prospects can't hear you, then they won't get to know your story.
Next, start with a script and storyboard. What do you want to get across and how are you going to do it on video? This helps you get the video you want and helps with editing later. It also helps ensure you use your keywords. This is critical. YouTube and Google scrape the audio track, so if you use your keywords in the script, it will help with SEO. Finally, make sure the video is about your prospects and not about you. They will only watch if they think it's going to help them.
Square 2 Marketing – Leading The Reality Marketing Revolution!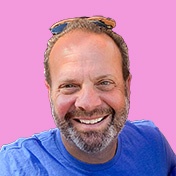 Mike Lieberman, CEO and Chief Revenue Scientist
Mike is the CEO and Chief Revenue Scientist at Square 2. He is passionate about helping people turn their ordinary businesses into businesses people talk about. For more than 25 years, Mike has been working hand-in-hand with CEOs and marketing and sales executives to help them create strategic revenue growth plans, compelling marketing strategies and remarkable sales processes that shorten the sales cycle and increase close rates.