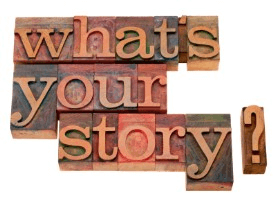 If we all agree that people need to be safe before they make a purchase decision and we agree that most purchase decisions are made emotionally, then it is safe to say compelling stories go a long way in accelerating the sale.
How? Let me illustrate five ways stories contribute to strong sales and marketing strategy.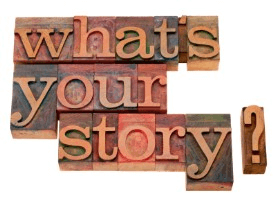 1. Stories are much easier to understand, remember, and share than complex details. Features and benefits cause our brains to work hard and ultimately like all our organs, brains that work hard need to rest. Stories, on the other hand, are processed by a different part of our brain. That's why good ones are so easy to remember.
2. People actually like sharing stories. Good, bad or ugly, they like having information that they think other people will find valuable. That's why bad experiences are shared 10 times more than good experiences. We are trying to prove our value by helping others stay away from bad experiences.
3. Social media accelerates story sharing. In the old days (three years ago) people told stories to other people. Today, people post stories, they blog about their experiences, they convert stories into reviews and those stories are carried across the web and out through a variety of social media.
4. Stories are told in a variety of mediums. There are three different learning styles, visual (learn by seeing and looking), auditory (learn by hearing and listening), and kinesthetic (touching and doing). Research shows that 43% of the population are visual learners. This means stories need to be visual and written. So when you create your stories, keep YouTube in mind.
So, what does this mean for our marketing strategy? Check out this live web event next Tuesday, January 24th, to see first hand how stories become a critical tool for sales and marketing.
Here is your action item for today.
ACTION ITEM – Proactively create an inventory of stories for your business. Make sure they are easy to tell. Make sure they are interesting enough for people to want to share them. Go back to your remarkables and use them as the starting point. Everyone in your business should be able to share these stories. After you share them with your team, you might need to spot check. "Quick, tell me the story of our best client!" See how that works and make sure you are always adding new and compelling stories to your inventory.
Square 2 Marketing – Leading the Reality Marketing Revolution!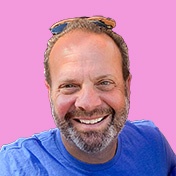 Mike Lieberman, CEO and Chief Revenue Scientist
Mike is the CEO and Chief Revenue Scientist at Square 2. He is passionate about helping people turn their ordinary businesses into businesses people talk about. For more than 25 years, Mike has been working hand-in-hand with CEOs and marketing and sales executives to help them create strategic revenue growth plans, compelling marketing strategies and remarkable sales processes that shorten the sales cycle and increase close rates.