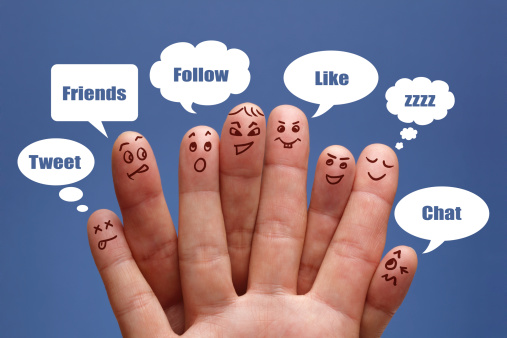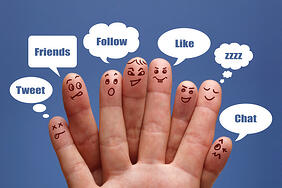 Wow, there's a ton of predictions flying around this time of year. What I haven't seen is a lot of inbound marketing forecasting, so hopefully my month of looking ahead is interesting to all of you.
Since we measure everything, subscriber and view data leads me to believe that, yes, you enjoy this series of articles.
We've looked at search, and we've addressed what's ahead for content. Today is all about social media.
In 2014, we were finally able to stop working to convince clients that social channels need to be part of their inbound program. In 2015, we are ready to take social media marketing to the next level.
Here's what we think is going to drive the practice next year.
Stop Procrastinating Video
I'm not going out on a limb here. Video has long been a significant and highly effective inbound tactic that pairs well with social media. Videos get watched. However, you'd be surprised how many businesses look at video as a luxury item – a "nice to have" instead of a "need to have." In 2015, every business needs to start integrating video into its marketing efforts and using those videos as important elements in its storytelling and social campaigns.
Start One-To-One Conversations
For years, marketers have been trying to find ways to move from mass marketing to one-to-one marketing. Social networks provide the vehicle, so all you need to do is listen. Your followers, friends and connections are willing to tell you what they want, what they're interested in talking about and how you can help them. Engaging them in conversations via social channels is one of the most effective ways to involve them directly with your company, get them emotionally connected to your brand and pull them into the sales process.
What About Google+?
People have been predicting its demise for the past few years. While I don't have any special insight, it does seem to be a common prediction. The "people in the know" might actually know something this time. The experts are predicting a slow demise, simply because it's so intertwined with other Google offerings. One of the early indicators might be the un-bundling of services like Google Hangouts. Once these products stand alone, Google can quietly shut down the service without disrupting too many other customer experiences.
Start Paying Attention To Ello
Marketers ruin everything, and social marketing is no different. Each of the mainstream social sites now has a ton of advertising that is ruining much of the experience. This opens the door for ad-free networks, like Ello, to gain traction and provide a pure social experience. Not sure what Ello is? Click here. It's been described as a hipster Facebook, but the reality is that Ello offers an ad-free social outlet. Here's what they say about their own site: "Ello is a simple, beautiful, and ad-free social network created by a small group of artists and designers. We originally built Ello as a private social network. Over time, so many people wanted to join Ello that we built a public version of Ello for everyone to use." By the way, it's invitation ONLY. I love the exclusivity.
Don't Underestimate Instagram
This site is already insanely popular – with over 200 million users. My own teenage kids love it and use it regularly. Yet, marketers are still learning how to use it to get their stories out. You really need a photo-focused content inventory to use Instagram consistently. Planning for this is key: You're going to need to create the content, ensure that your prospects are in this network and make sure that your content is apt to be shared. Think this through before you jump into the deep end of the pool.
Getting Social Pay-Per-Click To Deliver
Again, this is not the most radical prediction, but social media pay-per-click continues to be a very efficient and effective way to drive highly targeted prospects back to your website or dedicated landing page. Once you get good at this, the click-through rates are much higher than search pay-per-click, and the segmentation capabilities allow you to ensure that only the most qualified prospects see your content. In 2015, you're going to see a tighter alignment between content marketing and social marketing. What I mean by this is that you want to advertise your content, not your company. This does a much better job of attracting people at all stages of the buyer journey, not just those at the decision-making stage.
Social network marketing is here to stay. Finding ways to make it an integral part of your inbound marketing program is one of the keys to helping your business get found, get leads and drive sales.
Start Today Tip – You probably have the right social media properties already, but you might not be using them the right way or they may not be telling your best stories. Take inventory first, and then create a plan to get them updated and use them actively. You should be posting and engaging with your followers, friends and connections on a weekly basis, at a minimum. If you don't have the ability to do this on your own, delegate it to one of your team members or find an inbound marketing agency to build this into your overall inbound marketing program.
Square 2 Marketing – Leading The Reality Marketing And Inbound Marketing Revolutions!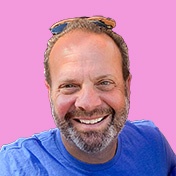 Mike Lieberman, CEO and Chief Revenue Scientist
Mike is the CEO and Chief Revenue Scientist at Square 2. He is passionate about helping people turn their ordinary businesses into businesses people talk about. For more than 25 years, Mike has been working hand-in-hand with CEOs and marketing and sales executives to help them create strategic revenue growth plans, compelling marketing strategies and remarkable sales processes that shorten the sales cycle and increase close rates.