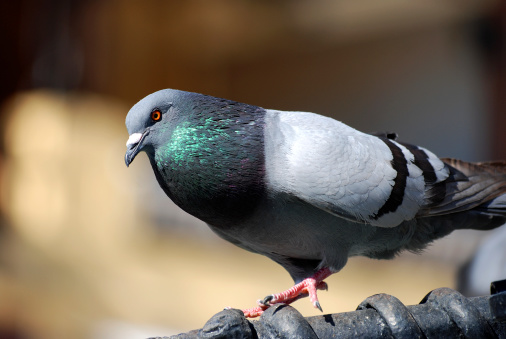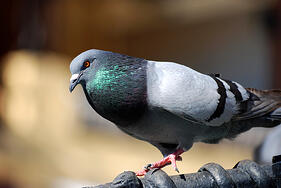 You might have heard something about a new Google update to its search algorithms. The buzz is true.
On Thursday, Google pushed out a major update to its local search algorithm, which primarily impacts the organic local listings within the Google Maps search results and Google Web search results.
Since Google didn't officially name the update, Search Engine Land started calling it the "Pigeon" update. Google confirmed that the update is for U.S. English results, and it's not yet known when the update will roll out more widely in other countries and languages.
The update is designed to provide more useful, relevant and accurate local search results. And, unlike
Penguin and Panda updates
, this is not a penalty-based update
(aimed at cleaning the SERPs from low-quality content), but rather a core change to the local search ranking algorithm.
Here is a list of the major changes that you want to be aware of, as well as a set of action items for you to look into in case your rankings are impacted by the changes.
Your local listing might have dropped off the listing results that used to be presented for your keywords.
One of the key changes seen after the update is that many more searches are delivering results that include a local listing package. According to a SERP feature graph by MozCast, the number of searches with local results fell from 12.1% on July 23 to only 3.3% on July 27.
If, over the past few days, your website has encountered a traffic drop, this may well be due to the disappearance of your listing. If this is the case, you are going to need to refocus your efforts on those keywords to ensure that your business is ranked in the more traditional organic ranking results.
Run a few searches that you've run in the past, and see if your results are different than they were a few weeks ago. If your business was included in local rankings but now it's missing, it might be time for some renewed on-site SEO work.
Local rankings are going to rely more on your website authority than before.
The new local search algorithm is said to be tied more closely to the traditional search ranking signals. Simply speaking, this may mean that local rankings will now be determined more by domain authority, backlinks and all kinds of other SEO ranking factors that inbound marketing should already be helping you with.
If your local rankings have suddenly dropped over the past few days, this may mean that your site's general SEO characteristics are not up to snuff. Run thorough competition research to see how your backlinks, content and other SEO characteristics stand against those of other high-ranking websites.
Yelp and other local review sites are finding their way up in returned results.
According to our research, Yelp and other local directory sites have seen a considerable boost in rankings. For some searches, the entire set of returned results is built from well-known local directories only. This makes it crucial to build a solid business presence on leading local directories in your industry.
First, find the most influential local directories in your niche. See which directories are currently ranking high for your targeted keywords after the update, and make sure your business is listed in those directories.
Continue to use social media to help with your local rankings.
Unlike the usual local listing results, local images, your social media profiles and carousel results remain unaffected by the update and show up with almost the same frequency as before. This means that they are still a great way to gain extra exposure for some local keywords (though carousel listings are presented for just 1% of keywords queries.)
Carousel results put a heavy emphasis on your listing's image and rating while showing all options side by side. So, make sure you put a nice, high-quality and attractive photo in your Google+ business profile and encourage your customers to review your business.
Google is going to continue making changes to its algorithms on a regular basis. The best way to be prepared for those changes is to have a solid on-site and off-site search engine optimization strategy, which includes blogging, as well as regular content marketing tactics.
Start Today Tip – Do some quick searches to see if your site was impacted by the change. If you don't have a heavy dose of local search engine optimization, you are probably going to be relatively unaffected by the changes. If you do come up in local search results, however, you might want to consider making some adjustments like the ones we've discussed above. Reviews in Yelp are clearly going to be a more prominent part of search results going forward, so make sure your best customers are regularly dropping new reviews into Yelp and other review sites.
Square 2 Marketing – Leading The Reality Marketing And Inbound Marketing Revolution!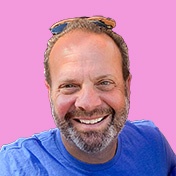 Mike Lieberman, CEO and Chief Revenue Scientist
Mike is the CEO and Chief Revenue Scientist at Square 2. He is passionate about helping people turn their ordinary businesses into businesses people talk about. For more than 25 years, Mike has been working hand-in-hand with CEOs and marketing and sales executives to help them create strategic revenue growth plans, compelling marketing strategies and remarkable sales processes that shorten the sales cycle and increase close rates.