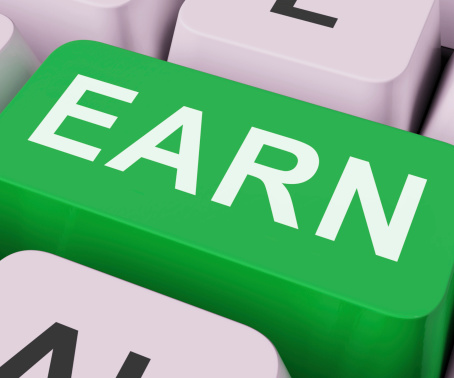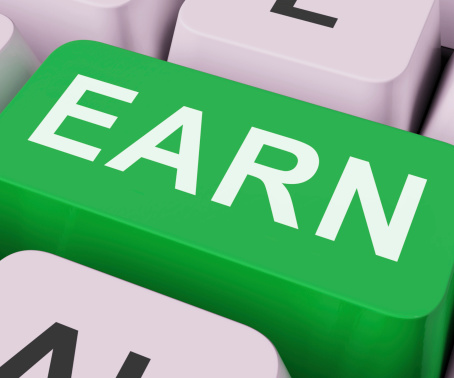 There is a fair share of secrets when it comes to creating, implementing and optimizing an inbound marketing program that generates leads. One of the keys to our program's success is what experts call content publishing, or what we used to call content sourcing and now call earned media.
To help you relate this concept to something you're probably already familiar with, consider the old days when you bought media: You purchased time on a particular radio or TV station. Maybe you bought ads in the magazines your target prospects like to read. In reality, you were renting their audiences, paying top dollar to get your messages in front of the right people in the hopes that your ad was good enough to interrupt and grab their attention.
Today, inbound marketing moves marketers away from having to buy media and interrupt their prospects and toward situations that enable them to earn their prospects' attention. Earned media works in a similar way.
Of course, if you want to earn media, you must have something to say – and at least some content to share with the editors of these media outlets. This effort should take you all the way back to the marketing plan and strategy you created this year. You did create one, right? If you didn't: Go directly back to Start. Do not pass Go. Do not collect $200. Get that marketing plan completed.
Once you have your plan, you know how to position your company and which stories you want your prospects to hear and share. You know the questions your prospects are asking, and you are prepared to answer them. You have a calendar of content to be created, including whitepapers, e-books, infographics, videos, webinars and blog posts. It's this content that becomes the currency when pursuing earned media.
In addition to the development of content inventory, your strategic marketing plan must also include an inventory of key sources for your content. We used to refer to this tactic as content sourcing – because finding the sources is just as important as creating the content. Here are some tips for putting together the list of potential sources.
Start With LinkedIn
Look for all of the groups that have your prospects as members. Join those groups – not to sell or actively prospect, but to be part of the conversation: to share advice and information that is going to help the group members. Make sure you reach out and introduce yourself to the moderators, as they have the keys to the store, and they have to let you in. You're not able to auto-publish to groups, and if you just start posting, that's a fast track to getting kicked out or asked to sit in the corner.
Look At Bloggers
Almost every industry has trade groups, associations or online communities in which people with similar challenges get together and discuss their issues. These are the perfect places for you to share advice, counsel and content. Again, connect with the editors of these sites and share your content with them first. Once they let you in, you're usually good to go.
Find Community Sites
There are many general communities, like Business 2 Community, where it's not hard to become a contributor. While not specific to any one industry, practice or job function, sites like these bring a lot of traffic and drive a lot of new visitors, leads and customers for your business. With 22,000 fans on Facebook, over 6,000 followers on LinkedIn, 53,600 followers on Twitter and an estimated one million daily readers, viewers and fans, this site is able to drive a lot of results if leveraged properly.
Make sure you are matching your editorial calendar with the sourcing strategy so that your earned media efforts are in sync with your content map and content calendar. In essence, all three of these strategic marketing tools need to work together in a seamless fashion.
Finally, you have to be persistent. Treat these earned media contacts just like you would treat your best prospects. One email asking to write for their sites is definitely not going to get you noticed. Leverage your stories – the "why" associated with your business, your authority and your position. If you don't have anything interesting to say, why would they invite you into their home?
This last step takes time, finesse, strong communication skills and practice. We strongly recommend that businesses planning to execute an earned media campaign work with a partner that has implemented this type of plan successfully in the past. There are short cuts and methods that often expedite success.
Start Today Tip – If you don't have the planning piece nailed down, consider starting there. Most business owners, and even 75% of CEOs, don't have a written plan when it comes to inbound marketing or marketing strategy. If you don't have either, don't waste your time and money trying to carry out tactics like earned media. If you do have a plan, execute it surgically, knocking off key outlets with targeted content in a campaign fashion. As you get access to more sites, you should see traffic and leads increase.
Square 2 Marketing – Leading The Reality Marketing And Inbound Marketing Revolution!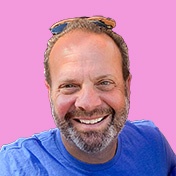 Mike Lieberman, CEO and Chief Revenue Scientist
Mike is the CEO and Chief Revenue Scientist at Square 2. He is passionate about helping people turn their ordinary businesses into businesses people talk about. For more than 25 years, Mike has been working hand-in-hand with CEOs and marketing and sales executives to help them create strategic revenue growth plans, compelling marketing strategies and remarkable sales processes that shorten the sales cycle and increase close rates.