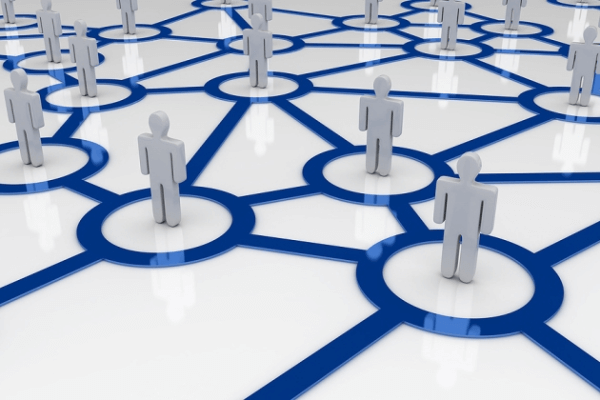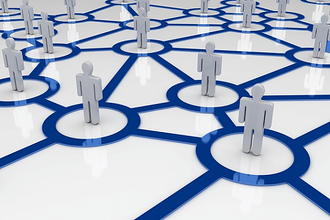 Yesterday, I talked about how connected marketing and sales need to be in the future. I wrote about inbound marketing and inbound sales being able to provide prospects with an integrated experience. Today, I want to continue that conversation and focus the discussion on the tools required to deliver such an experience.
It's often confusing for business owners, CEOs and even marketing executives to make heads or tails of software. Customer relationship management, marketing automation, inbound marketing, email marketing, lead nurturing, analytics tools – it all has the potential to be very puzzling.
CRM Software And The Value It Should Be Providing To Your Business
This type of software (customer relationship management) has been around for 20 years. In various forms, CRM software is designed to manage the details associated with your customers and prospects (more specifically: who said what to whom and when). This helps you manage your prospects through your sales cycle and ensure that your customers are being communicated with properly.
There is a wide variety of CRM software options, including some newer, more progressive packages like Membrain. Other choices are probably familiar to you, such as Salesforce.com, Infusionsoft, Act! and larger company options like Microsoft's CRM. Packages like Membrain provide a lot of options for companies to visualize their sales process and make sure it's married to their marketing process.
Marketing Automation Software And The Value It Adds To Your Business
Marketing typically involves many repetitive tasks, like emailing prospects every single month and potentially multiple times a month. If you are segmenting your list (and you should be), this might mean sending out three or four different types of emails each month.
This becomes complicated. Marketing automation software (e.g., Marketo, Pardot, Eloqua) and even email service provider software (e.g., MailChimp, MyEmma, Constant Contact) provide tools to automate tasks like email marketing, lead nurturing and reporting for companies who have established marketing processes and are looking for efficiencies in managing and reporting.
Inbound Marketing Optimization Software And How It Helps Your Business
In comparison to marketing automation, there is another type of software that provides much more value to your marketing effort, as well as inbound marketing optimization tools. While a few providers highlight inbound marketing features, there is only one software package that gives marketers all of the tools required to optimize their inbound marketing efforts: HubSpot.
When you are evaluating software for your business, if inbound marketing is important to you, look for tools that allow you to personalize your prospects' experience by creating a personalized homepage setup with customized offers based on their persona or what they've downloaded in the past.
You want to ensure that all of the content you create is search engine optimized, so your keyword research must be integrated into everything you do on the web. You want a blog platform that is integrated with your website, and you want data, analytics and reporting that provide a clear picture of what you need to do to improve results.
Inbound marketing requires that all of the marketing tactics be tightly integrated, and without an inbound marketing optimization platform, this gets very complicated very quickly. Marketers who become overwhelmed with the complexity often cut corners or check out all together, throwing up their hands and giving up. With the right software, right advice and right strategy, however, inbound marketing actually becomes your guiding principle instead of a collection of arduous tasks.
These tools need to work together. While we don't suggest HubSpot and another marketing automation package, we do suggest a CRM and either HubSpot or marketing automation. Make sure that whatever tools you select, you are able to integrate them seamlessly. This means that when someone comes to your website and completes a form, that information is passed directly from your inbound marketing or marketing automation software to your CRM software. This integration is usually pretty straightforward, but it's something you need to consider.
Technology is a necessary part of marketing in today's world. Proper marketing has become much more complex, and with the increase in segmentation, one-to-one marketing and personalization, that complexity is multiplying every single day.
Start Today Tip – If you're not considering software tools like the ones above, you need to do so. Some of the major advantages of these tools are greater program performance, more leads for your business, more sales and more revenue. When it comes to deciding which ones are right for you, start with a set of requirements. In short, what do you want these tools to do for your business (in plain English)? Then ask the software providers to match their features to your requirements. Measure them on their ability to deliver.
Square 2 Marketing – Leading The Reality Marketing And Inbound Marketing Revolution!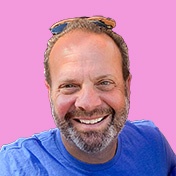 Mike Lieberman, CEO and Chief Revenue Scientist
Mike is the CEO and Chief Revenue Scientist at Square 2. He is passionate about helping people turn their ordinary businesses into businesses people talk about. For more than 25 years, Mike has been working hand-in-hand with CEOs and marketing and sales executives to help them create strategic revenue growth plans, compelling marketing strategies and remarkable sales processes that shorten the sales cycle and increase close rates.