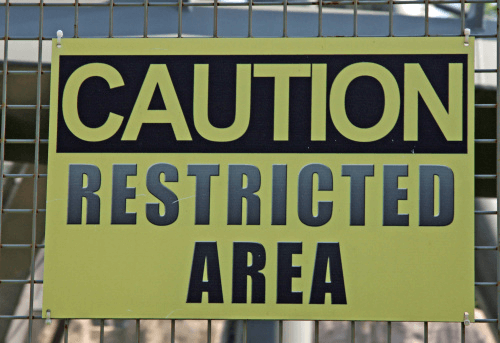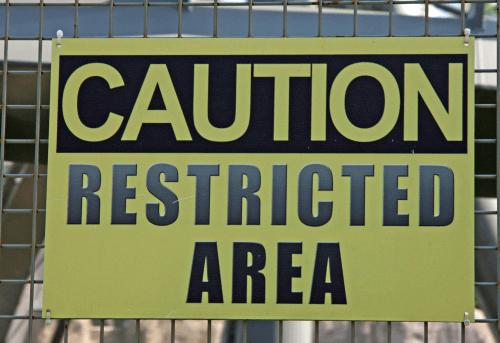 Okay, maybe the government doesn't have anything to do with the content of this post, but it got your attention, right? Creating compelling headlines that grab the reader's attention is one of the keys to blogging that drives website visitors and leads as part of an inbound marketing program.
As the largest inbound marketing agency, we have been running our own blogging experiments over the past few months and wanted to share with you the secrets revealed from our testing. While the outcomes may vary for your company, you're going to see that blogging delivers real results.
Secret Experiment #1: Headline Creation
You need to have contrarian, opinionated and dramatic headlines. Since the headline is the first step in getting your blog read, it has to be interesting enough to grab readers, pull them in and get them to click through to read the content. Don't be afraid to try different approaches. Some of the best headlines are thought-provoking or even inflammatory. Make sure you sneak a keyword or two into the headline to help with search.
Our research shows that there are two elements to headlines that drive better results. The first is understanding what your audience wants to know about, and the second is creativity. When client blogs include trending keywords, views typically increase by 22% and leads increase by 30%. When the headline is provocative, views increase dramatically, typically by over 100%, and leads increase by 66%. The takeaway: Write what people are looking for, and do it as creatively as possible.
Secret Experiment #2: Frequency
Let's cut to the chase: The more you blog, the more your site ranks. It's that simple. More is better. Now, do you have to blog every single day? Probably not. Basically, this comes down to how fast you want your site to rank in the search engines. If you want to rank quickly, you have to blog a lot. If you are okay with a more gradual progression, perhaps a slower pace works for you. One of the most significant takeaways here is that once you start, don't stop.
We recently ran a test on our own business, pausing our blog (which is typically published four times a week) for a whole week. Our traffic results dropped dramatically. It took us three weeks to catch up and get back to the original pace of visitors to our website. I wouldn't suggest you do the same. If you are going to be out or need to take a break, find someone to maintain the momentum.
Secret Experiment #3: Keyword Usage
Since we've already established that blogging drives website traffic, we need to be assuming you're using keywords properly and you know which ones to choose. Don't think you know which keywords your prospects are using to search for your business? Do the research. Nine times out of 10, our clients think their prospects are using one set of keywords while the research shows something entirely different. Knowing these keywords, keyword phrases and the questions prospects are typing is a required first step.
Our most recent studies found that blog posts without keywords did little to help a client's website traffic. Blogs without keywords typically drive less than 5% improvement, but a series of blog posts with keywords used in the title, in the first sentence, in the last sentence and twice more throughout the post drive a 20% improvement in website visitors.
Secret Experiment #4: Lead Generation
The connection between lead generation and blogging is controversial. I have had a number of people question whether blogging even drives leads. The reality is that if you apply the right methodology and stay true to your process, it does. The key is including a call-to-action offer in every single blog post.
Our research has shown that clients who employ this approach are generating 45% more leads from blogging than clients who are not adding CTA buttons religiously. While they still get click-throughs and generate leads, the pace is significantly diminished when they don't ask for the lead in each blog post. Another best practice that has increased lead generation by 34% is taking one element of your long-form content (whitepapers or e-books) and including it as your blog, with the call to action being the actual whitepaper or e-book. This approach makes blog content easier to generate and your blogging effort even more productive.
Secret Experiment #5: Social Sharing
We see this almost every week. Clients publish blog posts that get a handful of views and little or no social traction, yet the client has 150 employees and a sales team of six people. How is that possible? The answer is obvious: The client isn't sharing its blog posts within its own community. Social sharing is one of the hidden secrets to blogging. Everyone in your company has to subscribe, read the post and share it with their social networks.
The result from adding this simple yet often ignored effort is dramatic. Our data shows that for businesses who implement this step every time they blog, views increase by over 200%, leads increase by over 50%, and social sharing goes from zero to double digits almost every single time. Yes, this takes some reminding, but once your team starts doing this regularly, the reach associated with your blog posts becomes significant and sustainable.
You don't have to be the chief marketing scientist to run these inbound marketing experiments on your business. You just need to get started. One of the key advantages of inbound marketing is the connection between data and performance. When the inbound program is set up properly, with the right tools and the right approach, it's easy to see what works and what doesn't.
Once you start experimenting with your own business, you should get into the habit of testing, tweaking and implementing a series of inbound marketing tactics. Blogging is just one of them. After a short period of time, you start to see which topics get read, which topics get shared, which topics drive traffic, which topics drive leads, which CTA buttons turn readers into leads and more.
In fact, if you are unable to apply a scientist's perspective to your program, I might suggest that inbound marketing isn't for you. This approach of trial, test and tweak enables you to be constantly adjusting based on metrics. The result is very often increased performance month over month. The compounding effect of a variety of tactics all working together delivers the kind of results we typically see in our clients: 10x improvement in website traffic and five times over in lead generation.
Start Today Tip – Try something simple. If you're not blogging, start. If you really want to move the needle, start blogging every day for an entire month. If you are doing it properly (keywords, optimization, socialization and CTAs), you should see a major improvement in both traffic and leads. If that experiment is too aggressive, start with one blog per week. You'll see results, but don't expect them to be dramatic. Most people do blog, but not enough. Regardless of how often you blog today, pick up the pace. If you blog weekly, add one more per week. If it's monthly, try weekly. Then keep tabs on your results to watch the lift. In short order, you're going to see them improve … guaranteed.
Square 2 Marketing – Leading The Reality Marketing And Inbound Marketing Revolution!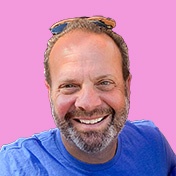 Mike Lieberman, CEO and Chief Revenue Scientist
Mike is the CEO and Chief Revenue Scientist at Square 2. He is passionate about helping people turn their ordinary businesses into businesses people talk about. For more than 25 years, Mike has been working hand-in-hand with CEOs and marketing and sales executives to help them create strategic revenue growth plans, compelling marketing strategies and remarkable sales processes that shorten the sales cycle and increase close rates.