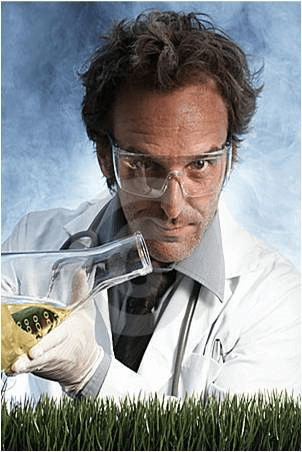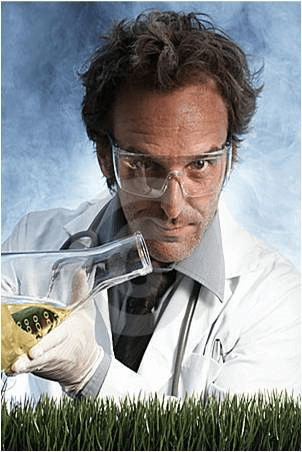 I can't remember a time when marketing, and specifically inbound marketing, has changed as dramatically and as quickly as it does today.
When you consider the changes to LinkedIn, Facebook, Twitter, YouTube and Google+, it seems like there's something new rolling out monthly. Factor in Google's updates to its search engine, and that frequency probably rises to weekly. Sprinkle in new tools for websites, mobile and monitoring – and you've got a lot of changes in a short period of time.
There is one way to deal with all of this change, but it takes a very specific approach: a scientific one.
First, you need a lab, a place where you're able to test all of these new tools, opportunities and potential partnerships before you roll anything out to your prospects or include it in your marketing efforts.
This is one advantage of working with a progressive inbound marketing agency. Agencies like these typically test many of the options before rolling them out to their clients. It might be a good idea to ask your agency if this is its approach. You don't want to just be told that something is a best practice and then have it tested on your program.
Regardless, you want your tests to be controlled, changing only one variable at a time. This is something we counsel clients on all the time. In their excitement to drive results, they want to change creative, messaging, offers and placement all at once. While doing so might produce better outcomes, you're not able to decipher which of the changes impacted results the most. Work though a series of experiments systematically to see which element is actually driving the improvement.
Another benefit of partnering with a bigger inbound marketing agency: The more active engagements they run, or have run over the past 12 months, the more data and experience they have in terms of knowing what delivers and what doesn't. Not every client program works exactly the same. Each client brings nuances, and each industry responds slightly differently. So more chances to apply inbound marketing across various businesses and industries translates to a greater ability to adjust and drive leads.
Testing is a critical component of inbound marketing – and one that needs to become part of your DNA. What works today might not work weeks from now, so you must be able to adjust and accommodate these changes month over month.
Start by setting up a series of experiments. We typically experiment on our own business, but in your case, you might select a smaller set of prospects or a smaller target industry. Another way to experiment is with guest blog opportunities. Don't write 10 posts for a new outlet that just agreed to let you blog. Instead, start with one and see how it does. ONLY if it does well would I suggest moving forward on a regular basis. Remember to keep tracking: Just because something works once doesn't mean it's always going to work or that it'll work the same way each time. The marketing ground is constantly moving. You have to stay nimble and adjust to the changes.
Data gathering and goal setting are critical. Any effective experiment has a set of outcomes defined before the experiment begins. What do you expect to gain from this guest blog post? Visitors? Leads? Links? Whatever the marketing metrics, define them up front. Then, you're able to see if your effort delivered above, at or below expectations. If you don't have access to the data, don't even consider investing money in this type of marketing.
This is where inbound marketing optimization platforms, like HubSpot, Marketo and Pardot, become very valuable. They present the data to you in ways that are easy to access and understand. Then, your marketing becomes highly responsive. When you get good at running experiments and making adjustments in real time, you find that the results follow.
With these efforts, you're going to see major improvements in website visitors, conversion rates, leads generated, close rates, average revenue per client, cost of acquisition and lifetime value. All of these numbers dramatically impact the performance of your business and make achieving your revenue goals and overall business goals much easier.
Start Today Tip – I don't recommend revamping your entire marketing effort around a scientific approach today. But I do suggest selecting a single experiment to try. Pick something you've been thinking about doing, and start by setting expectations. What numbers are you aiming for? Over what period of time? Run your test and then make a decision based on the data. One of your decisions might even be to run another experiment. Don't become paralyzed by the process. After you feel good about the results, put the new tactic into play and see how it impacts your business.
Square 2 Marketing – Leading The Reality Marketing And Inbound Marketing Revolution!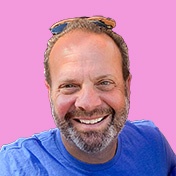 Mike Lieberman, CEO and Chief Revenue Scientist
Mike is the CEO and Chief Revenue Scientist at Square 2. He is passionate about helping people turn their ordinary businesses into businesses people talk about. For more than 25 years, Mike has been working hand-in-hand with CEOs and marketing and sales executives to help them create strategic revenue growth plans, compelling marketing strategies and remarkable sales processes that shorten the sales cycle and increase close rates.