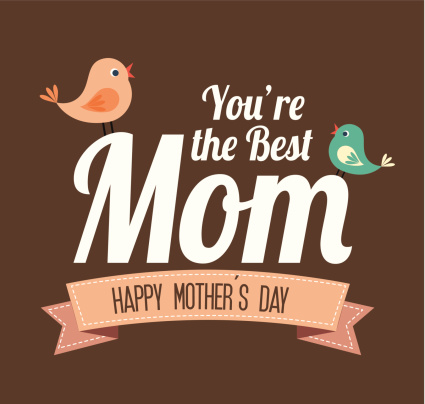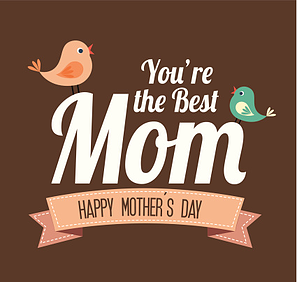 We all trust our mothers. After all, your mom always tells you what she thinks, and you know it comes from a place of love. She always has your best interest at heart. Even when you disagree with her or her suggestions annoy you, you never doubt that she's only looking out for you.
With Mother's Day in our rearview mirror, let's honor the mothers we celebrated yesterday by considering how they would think about inbound marketing.
1. Be respectful of others – This is great advice, even as it pertains to inbound marketing. While we teach those practicing inbound marketing to take a position, be contrarian and express themselves, you also have to be cautious and respectful. As you begin to engage more in content marketing by blogging, publishing your content or writing a few guest blogs, you are likely to receive comments – some of which might not agree with your position. But always respond positively, even if it's just to thank the person for his or her perspective.
2. Share your stuff – This advice couldn't be more perfect for social media marketing. The more you share your content, the more visitors and leads you should expect for your business. Sharing is a critical component of inbound marketing – and one you need to be planning for proactively. Make sure everything is sharable, encourage your entire company to share your content via their social media networks and take the extra step to have your fans do the same. A simple request to retweet has been proven to increase the number of shares on Twitter.
3. Be safe – Who could argue with that? As it relates to inbound marketing, being safe means practicing marketing tactics that result in positive traction for your business. Rest assured that all inbound marketing tactics are safe and appropriate – none are black-hat SEO. In fact, Google's latest algorithm updates directly correlate to the content, blogging and off-site SEO tactics that make up the core of an inbound marketing program.
4. Don't worry so much – Also great motherly advice. Many marketers who start an inbound marketing program do worry. Will this work? How long will it take? Will the investment be worth it? Listen to your mother: Don't worry. Why? Inbound marketing isn't a guessing game anymore. We've run hundreds of programs for hundreds of clients over the past 10 years. What we do is proven to work – as it has for our own business and for the hundreds of clients for whom we've generated leads. So don't worry. It works.
5. Save enough money – Stop spending money on marketing tactics that might work or that simply "get your name out there." Focus on ones that are quantifiable. All of the efforts that make up an inbound marketing program at our company include highly trackable, highly quantifiable inbound marketing tactics. In fact, everything our inbound marketing agency does is tied to our clients' overall lead goals, so we know about individual tactics and the overall business performance.
6. Play nicely – Whether you have brothers or sisters, your mother always wanted you to get along with your family members. The same advice applies to inbound marketing. You have to take care of your prospects, customers, partners and content sources. As you begin to implement an inbound marketing program, you are going to need new family members: editors of blog sites, moderators of key LinkedIn groups, perhaps even competitors who manage industry sites. Help them, and they are going to help you. The result is more business for everyone.
7. Eat healthy – You are what you eat. This goes for inbound marketing, too. In this case, it's more like you are what you write. Make sure you are talking about your prospects – not yourself, your company or your products. Ensure that everything you publish is accurate, well written and professionally produced. If you put out a blog post with a typo, it reflects poorly on your business. If your educational content isn't professionally designed, people won't be comfortable considering your company. Eating right takes extra time and preparation. Put that same effort into creating content that is equally healthy for your business.
8. Don't follow the crowd – Your mother often worried that your friends might talk you into doing something silly, right? Again, the same rule applies: Don't do something just because you see someone else doing it. Don't say something just because your competitors are saying it. Blaze your own path, change the rules or, better yet, change the game. The more unique you are, the more your business becomes a "purple cow," the more it looks and sounds remarkable – and the easier it is to generate leads and grow your revenue.
9. Clean your room – This resonates with me. But when it comes to inbound marketing, if you want to hit your sales goals, you have to ensure a clean and well-thought-out buyer experience. If it's difficult for prospects to figure out what you do, navigate your website or find content, they're going to leave. People don't want to work hard, so make it super easy for them every step of the way. And make sure your sales process is just as easy and clean as your marketing process. Your prospects don't want to lead the way – they want you to take their hands and walk them through a thorough and enjoyable journey. If you're not doing this already, make it your first change.
9.5. Wear clean underwear – Oops, how did that one get in here?
Your mother always wants the best for you. She might not always go about it in the best way, but you know she's on your side. If you get on your prospects' side, it's going to be obvious from their first visit to your website that you're not trying to sell them something, but rather helping them. That, my friends, is one of the secrets to inbound marketing that enables you to get found, get leads and close sales.
Start Today Tip – Take a long, hard look at your current sales and marketing efforts. Ask yourself if your mother's advice would encourage you to make any changes or do anything differently. I bet your answers are going to surprise you. Then start with those elements that are easiest to adjust. Before you know it, you have an inbound marketing program that would make any mother proud. We hope you enjoyed your Mother's Day.
Square 2 Marketing – Leading The Reality Marketing And Inbound Marketing Revolutions!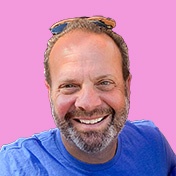 Mike Lieberman, CEO and Chief Revenue Scientist
Mike is the CEO and Chief Revenue Scientist at Square 2. He is passionate about helping people turn their ordinary businesses into businesses people talk about. For more than 25 years, Mike has been working hand-in-hand with CEOs and marketing and sales executives to help them create strategic revenue growth plans, compelling marketing strategies and remarkable sales processes that shorten the sales cycle and increase close rates.