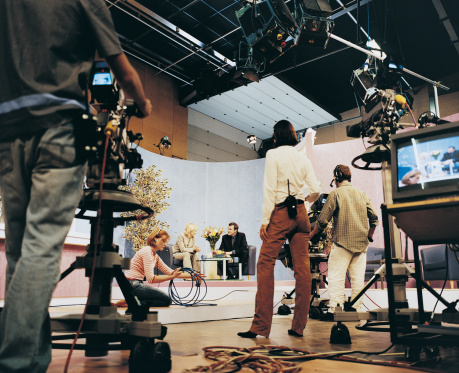 You've probably heard it over and over again: The best way to connect with your customers is through storytelling.
I've even written about it before, a couple of times.
It's still true as much today as it ever was, and since buyer behavior has changed, your business needs to be telling more compelling and powerful stories than ever before – stories that connect your prospect's pains and problems with your company's remarkable solutions.
With all storytelling, form follows function, which means your organization's stories need to take multiple forms and be broadcast in a variety of mediums. As I've mentioned before, your business needs to start thinking like a publisher: not just in one channel or medium, but in several.
This is where multimedia storytelling comes in: Your inbound marketing strategy should consider how different mediums work for each of your various buyer personas, and you should also map your storytelling content to your company's sales funnel.
So which multimedia formats are best for which personas or lead classification? Check out our multimedia Prezi below to find out:
As you can see, there are a lot more options for your inbound marketing storytelling than just simple, written content, and they're all certainly better than a drab, non-prospect-focused company newsletter that no one is reading.
Instead, start telling pain-solving stories that focus on your prospects and use a medium that is sure to connect with their personality or stage in your sales funnel. When your inbound marketing efforts start harnessing the power of multimedia storytelling, you're able to connect with more prospects, leads and closed sales for your business.
Start Today Tip: Stop merely theorizing about multimedia content for your business and start taking action. Find out what your buyer personas are looking for and start creating stories that focus on solving their pains. After you publish your multimedia, test and analyze which platforms are most effective and follow up on those opportunities.
Square 2 Marketing – Leading The Reality Marketing And Inbound Marketing Revolution!