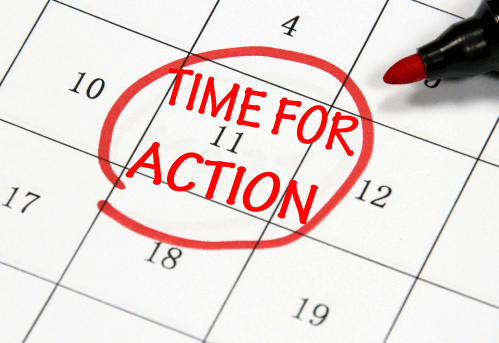 I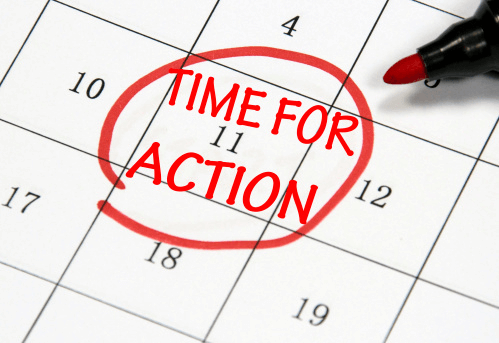 n a world where most of us want instant gratification, marketing isn't one of those fields that allows you to see the results of your hard work instantly. Right?
Wrong! With inbound marketing, you can see improvements in both website visitors and sales leads today from marketing tactics you implemented yesterday.
Here are 10 ways to use inbound marketing today to see lead generation tomorrow.
1. Add Educational Content – One of the most egregious mistakes that marketing people make is thinking that their website visitors are ready to buy and not offering them educational materials to facilitate their buyer journey. In fact, 90% of the people visiting your site today are NOT ready to buy yet. So instead of seeing them leave with nothing to show for their visit, offer them information that helps them, makes them smarter and connects them to your business. Adding this to your site today results in leads tomorrow.
2. Add New Calls To Action – How you market this educational content is critical. CTA (call-to-action) buttons are used to grab the attention of your visitors, sell the value of the content and get visitors to click on the buttons that propel them to perfectly designed landing pages. These pages continue to promote why visitors should exchange their contact information for valuable educational content. Improving these CTAs today results in leads tomorrow.
3. Add New Offers For Middle And Bottom Of The Funnel – Buyers are in a variety of stages with respect to their buyer journey. Some are just starting out in the awareness stage. Others are further along in the consideration or decision-making stages. But since you don't know who is on your site and what stage they are in, you must provide offers that work for those at the top, middle and bottom of the funnel. We call these the "Trio of Offers," and the better you get at mapping content to the funnel, the more leads your sales team is going to follow up on. Add offers for middle and bottom of the funnel today, and you're going to see more leads tomorrow.
4. Change Your Off-Site SEO To Content Publishing – Trying to get links on other websites is old-school SEO and a sure-fire way to get blacklisted by Google. If you want to drive your off-site SEO strategy to attract more website visitors, you need to get your content on other sites that are frequented by your prospects. First, you have to know which sites bring the best results, and then you need to develop relationships with those sites. Finally, you need original content. Get all of that ready in advance so you have it when you need it. We call this content publishing, and while it's not easy, if you do it correctly, strategically placed content today equals leads tomorrow.
5. Do A Guest Blog Post – Perhaps one of the best "do today, see tomorrow" tactics, guest blogging gives you a chance to snag both visitors and leads with a single effort. In a similar fashion to the content publication recommendation, guest blogging requires you to have a relationship with the blog editor. Once you have that, you're good to go. With a key guest blog post today, you're going to get results tomorrow.
6. Change Your Website Home Page Message – Most of your website visitors land on your home page and see your general messaging, but did you know that you only have 10 seconds to get their attention, connect with them emotionally and bring them into your world? If you need more leads today, you might want to experiment with new messaging on your home page. Change your messaging today, and see improved results tomorrow.
7. Change Your Emails From Promotional To Educational – Believe it or not, many businesses still don't have ongoing conversations with their customers. Emails that educate instead of promote do wonders for reminding customers of what you can do for them. By sending out regular emails with helpful tips, you're able to drive customers back to your website, where they see new and innovative ways to take advantage of products and services already available to them through your business. An email today generates results tomorrow.
8. Get Everyone In Your Company To Share Your Content – Social media continues to be an underutilized marketing tactic outside of the marketing department. In the above recommendations, there are a number of content marketing tactics. By teaching your team how to share new content availability with their personal networks, you're able to introduce your messages to new people with the click of a button. Will all those people be perfect prospects? No. But there's a very good chance that someone is connected to someone. Share your content today to see new leads tomorrow.
9. Make A Home-Grown How-To Video – Your prospects love video (and I don't mean cat videos). They love videos that help them do their jobs. Now that you don't need professional production anymore, shoot a homemade how-to video today. Post it to your website, share it on social media, blog about it – and you're bound to see leads tomorrow.
10. Ask All Your Fans A Controversial Question – If you have a nice collection of fans across all of your social media marketing platforms, you're set up to drive results today with a controversial question. People love getting attention on social media, and they love sharing their own opinions. So take a stand, make a point and be contrarian today, and you're going to be looking at leads tomorrow.
Now, to be fair, we've written many posts about the need to be patient when it comes to inbound marketing. So while these leads are likely to be much greater than what you're doing now, if you insert quick-responding tactics like the ones in this post for a few days each month, you have the potential to double your lead generation month over month.
Inbound marketing enables you to blend a variety of small tactics (like the ones discussed here) to make a major impact – if you do them all and do them well.
Start Today Tip – Testing is one of the secrets to inbound marketing. Adjusting your plan as a result of this testing provides the optimization that inbound marketing demands. Select one or two of these tactics and put them into play. Then measure the impact in terms of both visitors and leads. As you achieve the inbound marketing results you are looking for, include the changes in your standard marketing practices and watch your overall results shoot through the roof.
Square 2 Marketing – Leading The Reality Marketing And Inbound Marketing Revolution!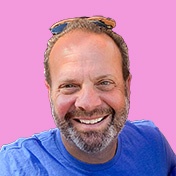 Mike Lieberman, CEO and Chief Revenue Scientist
Mike is the CEO and Chief Revenue Scientist at Square 2. He is passionate about helping people turn their ordinary businesses into businesses people talk about. For more than 25 years, Mike has been working hand-in-hand with CEOs and marketing and sales executives to help them create strategic revenue growth plans, compelling marketing strategies and remarkable sales processes that shorten the sales cycle and increase close rates.