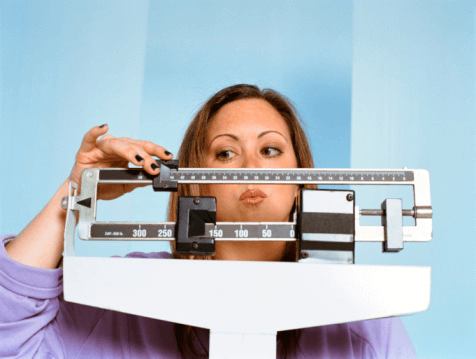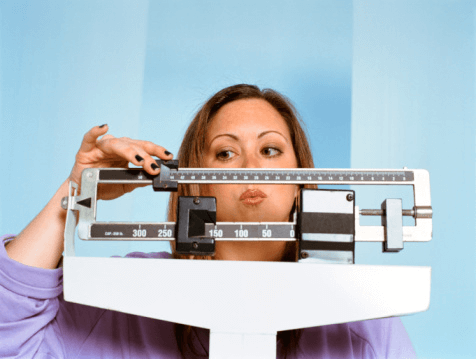 Clients and prospects are always curious about what it's like to plan, implement and optimize an inbound marketing program. One of the best metaphors we've found is the concept of dieting.
Most of us have been on some type of diet at least once (or are able to relate to the idea of dieting). The work associated with losing weight and being on a diet is very similar to the work associated with moving to an inbound marketing program and improving lead generation for your business.
Seeing results from a diet takes commitment, a change in behavior and patience. There is no magic pill to lose 20 pounds in two days, just like there isn't one for generating 100 business leads by tomorrow.
Here are some of the similarities associated with dieting and putting your company on the path to consistent lead generation and revenue growth.
You need a methodology – It's often said that people who try to lose weight on their own tend to see modest results, but those who go on a formal diet – with rules, structures, metrics and goals – tend to achieve better outcomes. The same goes for inbound marketing. If you follow a system that has been proven to work with other businesses, your opportunity for success is much greater. It's not that you're unable to figure it out on your own. It's that the process is going to be easier and less time-consuming if you follow a tried-and-true system.
You need to be patient – Dieting takes time. You have to change your body's metabolism and feed it the right foods at the right time. Inbound marketing works in a similar way. It takes time to get all of your marketing tactics working together. Your website design might need adjustments. You have to create all the content required to tell your story. You need to align your messages with your prospect personas. Then all that work has to permeate into the marketplace. You need time for your site to gain authority and your content to rank.
You don't want a fad diet that only works for a month, after which time you gain all the weight back – and then some. Just like you don't want a system that generates 50 leads this month and then no leads the following month. You want a reliable way to measure the amount of leads you're going to accrue this month, next month and in 24 months. Good things come to those who wait, especially with inbound marketing.
You need a trainer or coach – As I mentioned, you can do inbound marketing on your own and be successful. But since there isn't a simple book to read or a video to watch, you're going to make mistakes and take longer to figure things out. If you hire a coach or trainer who can offer short cuts, experience and knowledge, the process ends up being faster and more satisfying.
You might plateau – In dieting, there often comes a plateau point, at which you just can't seem to lose more weight. It usually requires small adjustments to your program as well as patience to push through it. It's the same with inbound marketing. There may be a few months in which the results are not improving. You need to draw on data to make subtle adjustments – and have the patience to work through it. This is common, and the end results are going to be substantial. So don't give up.
You might have to do more than just eat right – Losing weight usually requires more than simply watching what you eat. You also have to exercise. Inbound marketing involves a number of tactics, all utilized in concert to drive results. Assimilating those pieces in the right sequence and in the correct manner takes experience.
The diet is never over – The most successful dieters often refer to the process as a lifestyle change rather than a diet. This means they've successfully changed their eating habits and don't go back to their old ways. Inbound marketing works like this as well. If you stop your inbound marketing efforts, don't expect your results to continue. It's a way of marketing. It's a habit. It's a methodology you have to buy into for life. Unless you think that advertising is going to come back in favor or that social media and the Internet are fads, you'd better consider inbound marketing as the ONLY way to market your company – whether you turn to an inbound marketing agency like ours or you handle the effort yourself for your own business.
You have to track your progress – There are a number of psychological factors that go into being successful on a diet, and one of them is positive feedback. If you see good results, you're more likely to continue. If you don't, you become frustrated and quit. The same factors are in play with inbound marketing. You need to see inbound marketing results, even if they are modest in the beginning. The key is knowing where to look for them because you might not see tons of leads or a huge increase in sales right away.
Look at early indicators of success. Website traffic is a crucial one: Traffic from social media, email marketing and even organic search are usually indicators that the inbound marketing program is starting to gain traction. Don't downplay these as unimportant. They are critical. If you don't get visitors, you can't get leads. Turning those visitors into leads is another important component of inbound marketing, but a much more manageable one.
And don't judge the quality of the leads. I have seen a number of companies expect each and every lead to be a perfect prospect and immediate sales opportunity. When they don't look like that, all the leads are classified as "bad leads." That's a mistake. Every lead is a good lead and should be treated as such: nurtured and worked through the process. Until you speak with them, you never know who those leads are, whom they know or how much they might be willing to spend with your company. Prejudging leads is a big mistake that too many people make when getting started with an inbound marketing program.
Changing the way you market your company is just as challenging as changing the way you manage your weight and health. They both require a lifelong commitment. If you want to see the same kind of business-changing results that our long-term clients have seen with inbound marketing, you have to be in it for the long haul.
Start Today Tip – We can't help you until you're ready to help yourself. Trust your advisors, trust the process and trust the strategies that have been proven to work time and time again. But, most important, consider the effort as an investment in the health of your business. Without a sustainable marketing methodology to drive a predictable stream of new business leads, you're always going to wonder how to fill your pipeline each month. Make a change today.
Square 2 Marketing – Leading The Reality Marketing And Inbound Marketing Revolution!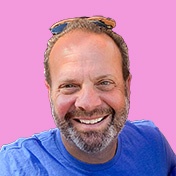 Mike Lieberman, CEO and Chief Revenue Scientist
Mike is the CEO and Chief Revenue Scientist at Square 2. He is passionate about helping people turn their ordinary businesses into businesses people talk about. For more than 25 years, Mike has been working hand-in-hand with CEOs and marketing and sales executives to help them create strategic revenue growth plans, compelling marketing strategies and remarkable sales processes that shorten the sales cycle and increase close rates.